The Client:
Apricot Lane Farms is a 214-acre certified organic, biodynamic, and regenerative organic farm located in Moorpark, California. Founded by Molly and John Chester in 2011, the farm is the realization of their collective vision to connect food and ecosystems, believing that our health and that of our planet relies on a biodiverse, symbiotic system. They are also the farm and film team behind the multi-award-winning documentary film, The Biggest Little Farm.
Lisbon Lemons are plentiful at Apricot Lane Farms–occupying several acres in their various orchards–and have inspired the development of a heritage lemonade recipe perfected over countless hot summer days. Adding just the right amount of sweetness from orange blossom honey sourced from local beekeepers—Pacifica Honey—Molly created a tart and refreshing lemonade that was too good not to share.
The Opportunity:
Apricot Lane Farms has long been selling their produce, meat, eggs, and artisan products at their very own On-Farm Farmstand, a variety of Southern California farmer's markets, and select specialty grocers. Ready to share their lemonade outside of their community, Apricot Lane Farms approached Brandettes with a unique product development opportunity to create the product from farm-to-shelf while adhering to their original guiding vision.
The Process:
Every Brandettes product development project starts with getting to know our client's story so that the result is authentic and connects with their audience on an emotional level. Once we truly understood Apricot Lane Farm's vision and goals, we dove into tasting and perfecting (an already perfect) lemonade recipe alongside the farm team. Because local, organic, and sustainable practices were a must for Apricot Lane, the next step was sourcing the ideal cold-packed honey from a local beekeeper—Pacifica Honey— and building out the production, packaging, and distribution while upholding the same earth-friendly practices. And like with any CPG product, we, along with the farm team and graphic designer Hailey Faust, conceived a visual story for the bottles themselves.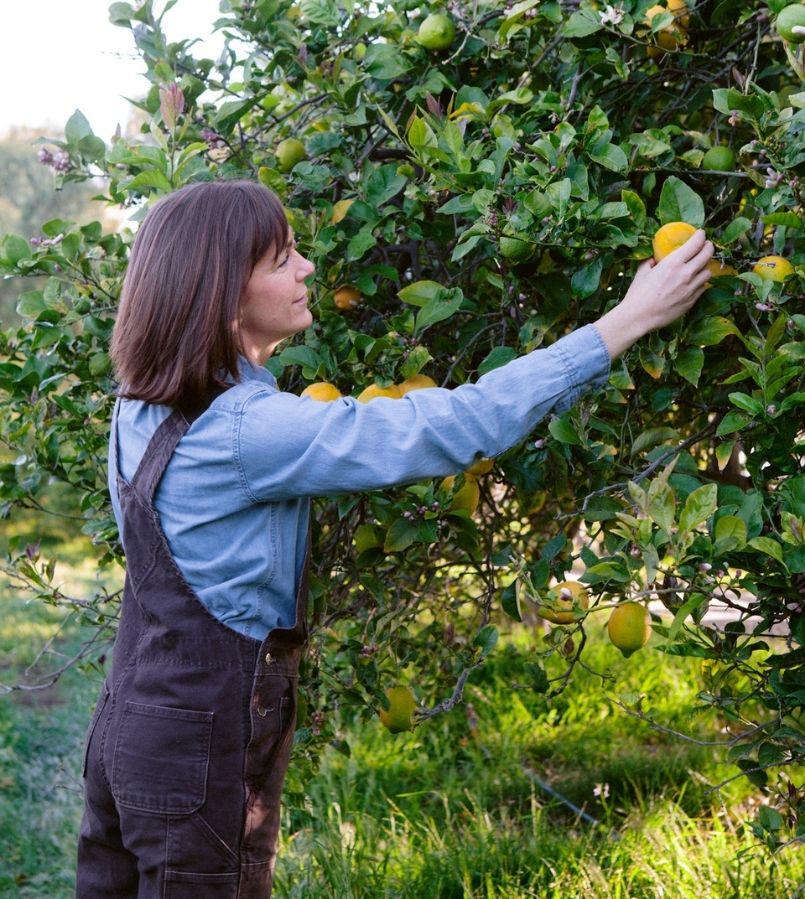 The Package Design: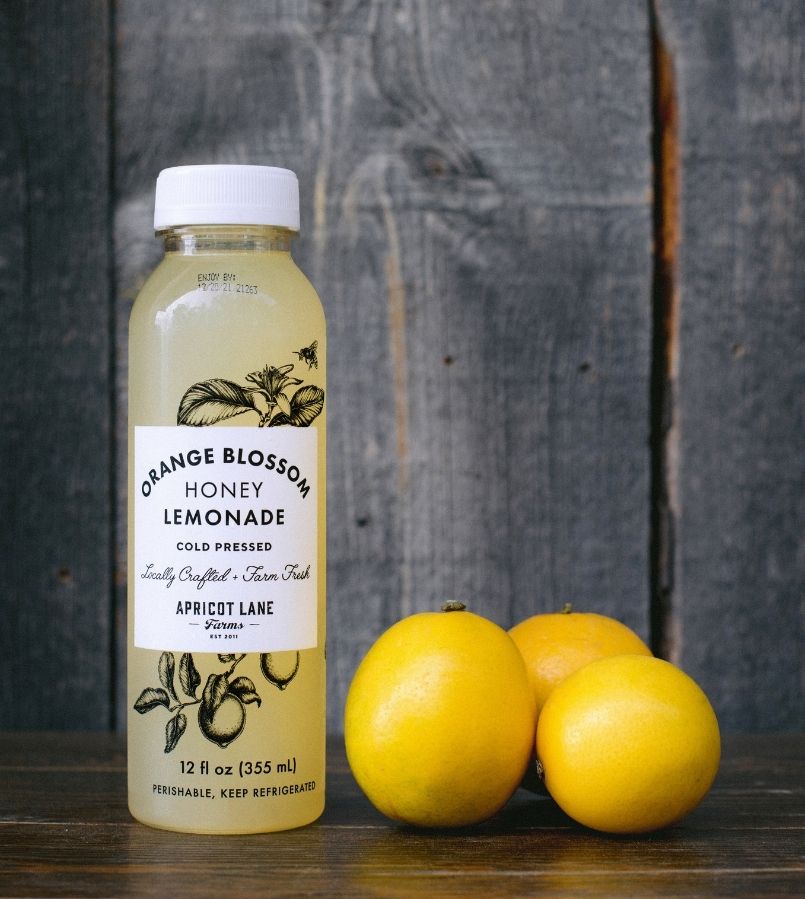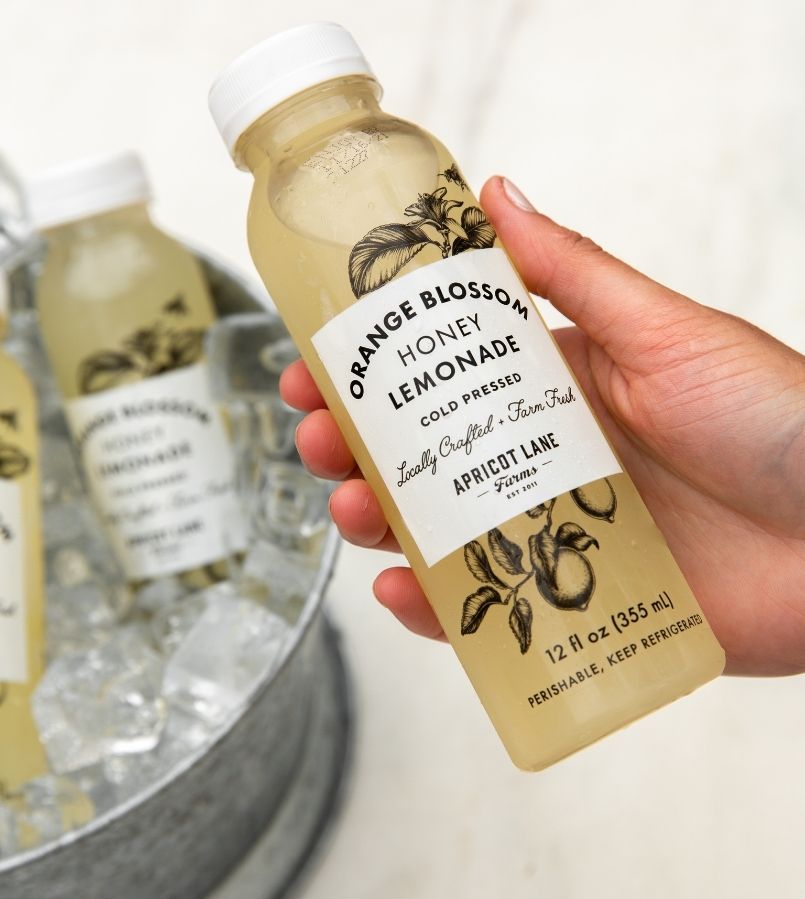 After extensive research into the natural beverage space, we noticed that most packages are cluttered with bright colors and marketing messages touting a product's purported benefits. We decided to do the exact opposite and pare down the package design to include simple but charming hand-drawn illustrations of the ingredients, along with a couple of honeybees that lightly buzz around the label. The clean design was largely inspired by the elegance of wine bottles. The exclusively black and white palette—rare in the juice/smoothie/beverage space—allows Apricot Lane Farm's product to stand out. The simplicity also reflects the pared-down nature of the recipe that focuses on the quality of the ingredients.
We purposefully worked with a stock bottle silhouette to keep the package sophisticated and focused on the lemonade itself. The bottle we sourced is 100% PCR and manufactured locally, further adding to the local positioning for the product and reinforcing Apricot Lane's core values. The labels and caps are also recyclable.
The Production:
To bring the Orange Blossom Honey Lemonade to market, Brandettes provided fully integrated product development support, coordinating all aspects of manufacturing including helping to source raw material suppliers, negotiate optimized pricing, and arrange for high-pressure processing (HPP) that retains the integrity of the cold-pressed product. We also worked hand-in-hand with regulatory and food safety experts to adhere to FDA guidelines and pass all necessary bacteria/shelf-life testing and secure the proper approvals for state-run recycle programs.
The Distribution:
Seeking retailers sharing the same enthusiasm and respect for nature and good food was the final step in the process. And focusing on local distribution with plans to grow nationwide, purposefully, led to the product selling out of its first three productions just 90 days after launch.
The Results:
If you ask us, Apricot Lane Farms, and probably everybody involved in this project, the excitement, and pride that comes with launching a product forged with so much passion is an incredible feeling that simply cannot be summed up into a few words alone. From the ingredients made with love by nature and by those that work the farms, to the vintage, yet simplistic design of the black and white label that focuses on the quality of the product itself, we can say that, together, the vision was realized to its fullest.
So it was with tremendous emotion and eagerness that Apricot Lane Farms Orange Blossom Honey Lemonade launched in late summer 2021 across Southern California farmer's markets and in gourmet grocers such as Erewhon, Vintage Grocers, and Eataly, as well as specialty purveyors like Farmshop, Lady and Larder, and others. The product continues to grow rapidly in greatest part due to the quality and authenticity of the brand, but also the marketing strategies we put in place that opened up their story to a larger audience through their social platforms and newly designed website.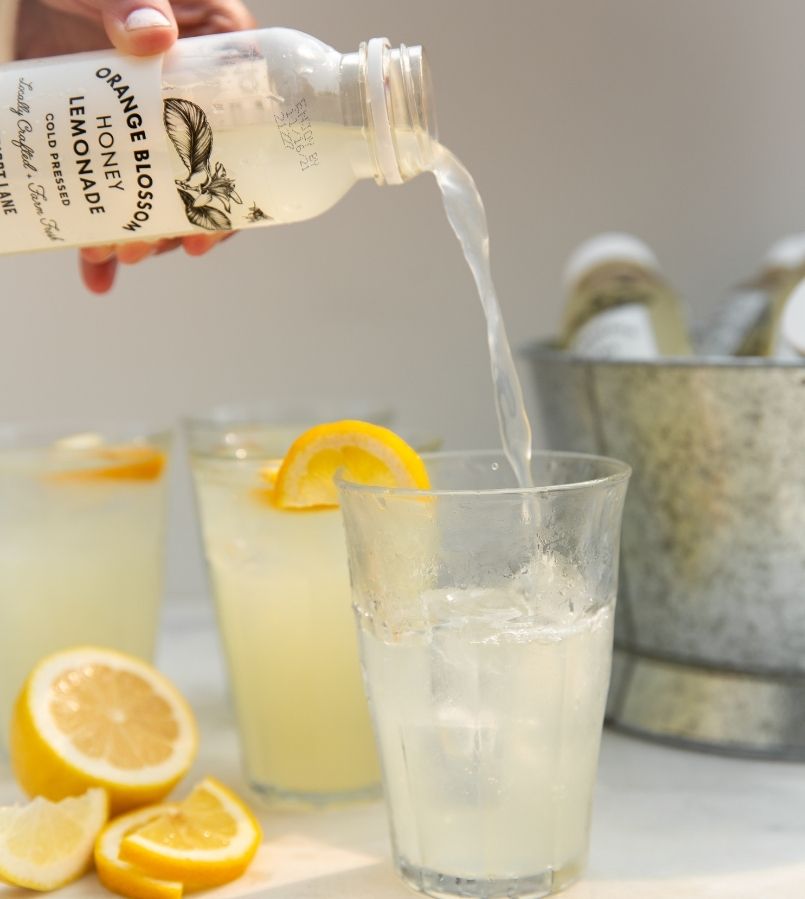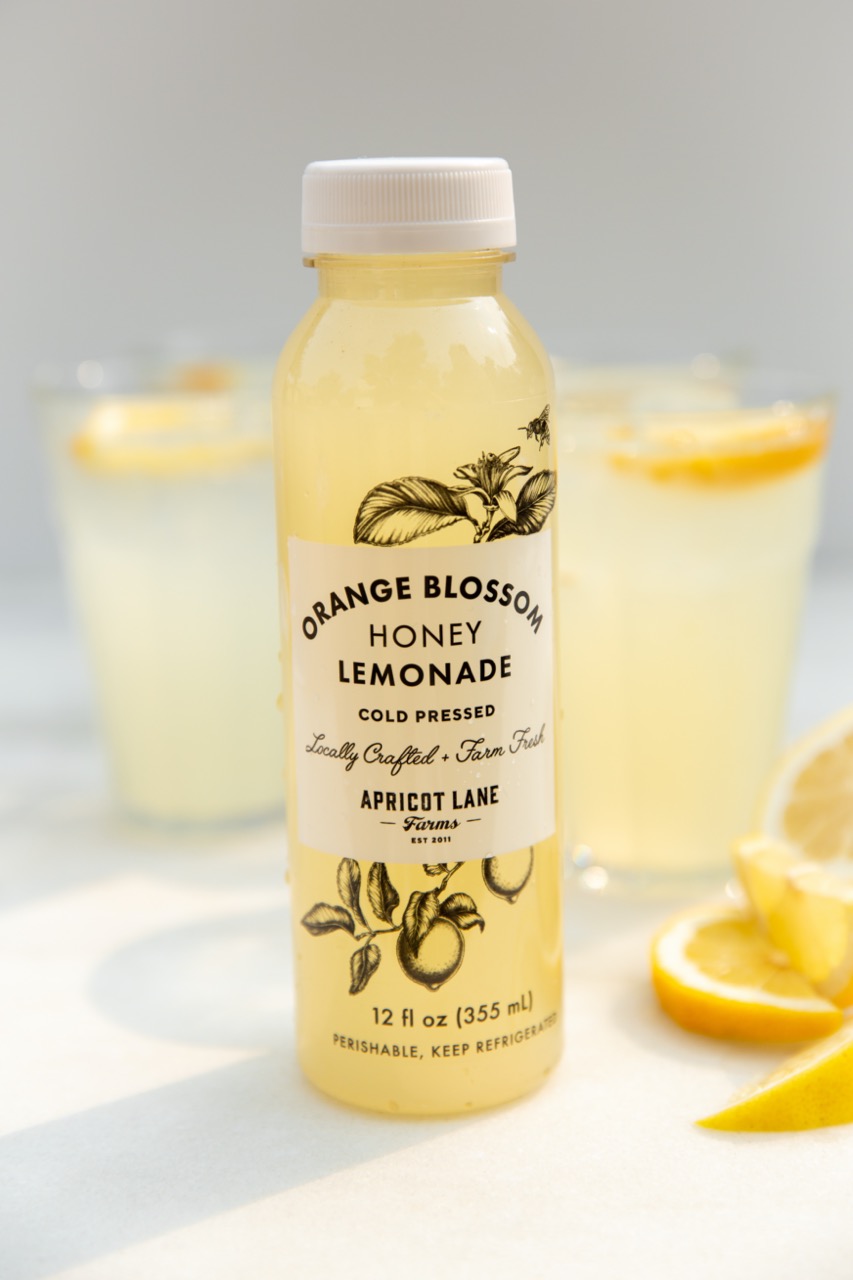 Client Experience:
"Nikola and the Brandettes team helped us realize our dream of sharing our signature lemonade recipe with people outside of our little (big) farm community in a way that aligned with our values and goals!"
Ready to launch your dream? Brandettes is here to help from start to finish and every step in between.
Photos: Courtesy of Apricot Lane Farms