Mango and White Ginger. Sprouted Mineral Greens. Sea Cucumber. What reads like a farm-to-table restaurant menu is actually a roster of latest and greatest culinary inspired beauty products.
As the health and wellness movement continues to drive the popularity of farmers markets and farm-to-table concepts, consumers are embracing the belief that beauty, like health, really does come from the inside out. More than ever, beauty marketers are capitalizing on meticulously sourced ingredients and creating products that replicate a culinary experience. As a result, the line between what you eat and what you wear on your skin has become increasingly blurred. We've identified three popular trends that reflect this move toward culinary inspired beauty:
FARM-TO-FACE. Products that look and smell good enough to eat are on the rise. Made with fresh, locally sourced or on-site ingredients, more and more brands are taking "gourmet" skincare to the next level. In our post on the Hacienda de San Antonio, we shared our love for the Hacienda's artisan soaps and shampoos made on-site with their own yogurt, honey, and essentials oils. These bespoke products unfortunately are not for sale, but we did find a few brands with a similar appeal:
Urban Fresh – Ranked no. 342 on the Inc. 500 list of the fastest growing private companies in America, Urban Fresh bath and body products use eco-friendly packaging and are made with ingredients grown at their on-site urban farm in Albuquerque. Flexing their marketing muscle, they created a buzzy line of bath salts named "Bathing Bad" – the clever name inspired by AMC's "Breaking Bad."
The Body Deli – With products handcrafted by master "Cosmetic Chefs" each day, this pioneer of fresh, raw, organic skin and hair care feels that refrigeration is the key to high-performance results. They believe it is the raw, living state of the products' phytonutrients that make them so effective, in contrast to the majority of products that have to undergo excessive heating, stabilizers and aggressive chemical preservatives to achieve a 2-5 year shelf-life. Our experience with the Radiance Enzyme Superfood Peel ($48) was a good one. Made with fresh uncooked superfoods combined with wild harvested therapeutic grade Manuka Honey, one application left our skin with a lovely, lasting glow.
CHEF INSPIRED. Until recently, the closest thing to a chef collaboration in beauty was when Giada DeLaurentiis signed on as one of the faces of Clairol's Natural Instincts hair color. But as brands have become more lifestyle focused, celebrity chef collaborations seem to be yet another way to engage and connect with beauty consumers. Here are two brands trying out this trend: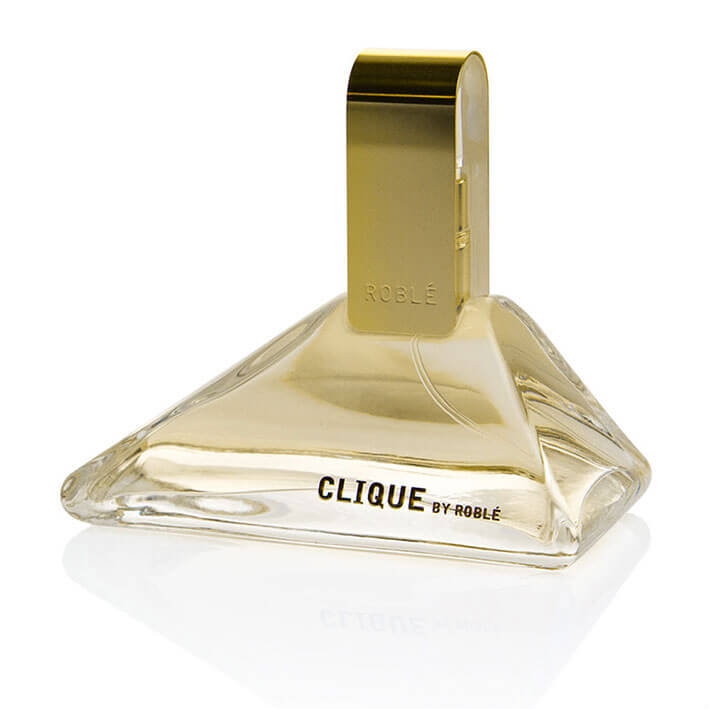 Clique by Roble– Inspired by the concept that 80% of taste is smell, Bravo reality show star Chef Roblé collaborated on a fragrance that combines the fresh top notes of one of his signature cocktails – the Chupacabra – with the sensual base notes of his favorite dessert – French Toast Crunch. The brand has expanded to include body products and a scented nail lacquer. You can find his recipes and more on Clique by Roblé.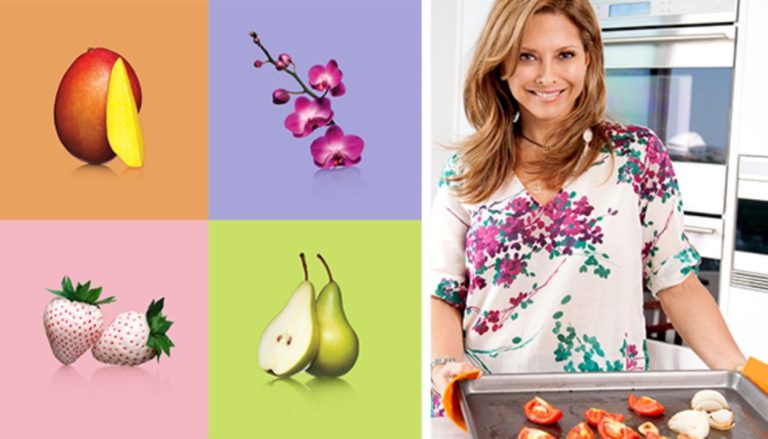 Olay Fresh Outlast Body Wash and Bars– Olay worked with Food Network chef Ingrid Hoffmann on exclusive recipes inspired by the four Fresh Outlast fragrance profiles. The recipes are featured on the Olay website under the heading Skincare Tips – a noteworthy nod to the connection between the food you eat and the health of your skin.
MULTIPURPOSE MAINSTAYS. Everyday cooking essentials are transitioning from your kitchen to your beauty cabinet. Not wanting to miss out on potential revenue, food manufactures are counting on their credibility and repositioning their multifunctional products to appeal to the beauty consumer. Check out these examples:
Vita Coco– Known as one of the leading coconut water brands, Vita Coco recently introduced a raw, cold-pressed organic coconut oil in an effort to capitalize on coconut's expansion into personal care. With the tagline "Eat It. Wear It. Swear by It.", the oil is positioned for use in both the kitchen and as part of your beauty regimen.
Morton Salt – Probably the most recognizable mass-market salt brand (who doesn't know the iconic Morton Salt Umbrella Girl?) Morton's has made a move into the beauty arena with its introduction of Morton Epsom Lotion and Natural Epsom Bath Salts. As we outlined in our post on the benefits of Himalayan salt, salt has found a permanent place in the wellness category and Morton saw an opportunity to battle for beauty dollars.
I'll be following this culinary inspired trend to see how it evolves – I wouldn't be surprised if the California Milk Advisory Board decides to launch a line of skincare promoting the benefits of lactic acid and featuring the Real California Milk seal!
Have a product you love that fits this trend? Share it with us in the comments below!
– CM