It's no secret, the beauty industry continues to expand at an astounding pace, with product categories becoming increasingly cluttered. Product innovation isn't just a novel idea anymore, it's an essential part of a brand's vital growth strategy. According to Nielsen IQ, brands that focused on innovation this past year grew, on average, 2.9X more than those who let innovation stagnate. They attribute 10% of all beauty growth to innovation, in fact.
With more and more attention being paid to innovation, brands and their founders are in need of hard-working, intelligent tools to empower progress. That's where Good Face Project comes in. The platform unravels complications of innovation and formulation like ingredient discovery, regulatory compliance and claims substantiation and delivers easy-to-navigate data for brands, formulators and ingredient suppliers. Centralizing these important resources and bringing forward the transparency our industry needs (and craves) saves time, money and frustration while ushering in greater creativity. Change the process, change the result- and that's exactly what Good Face Project's co-founders Iva Teixeira and Lena Skliarova-Mordvinova have done. We recently met up with Iva to dive deeper into the platform and get her take on innovation in our industry…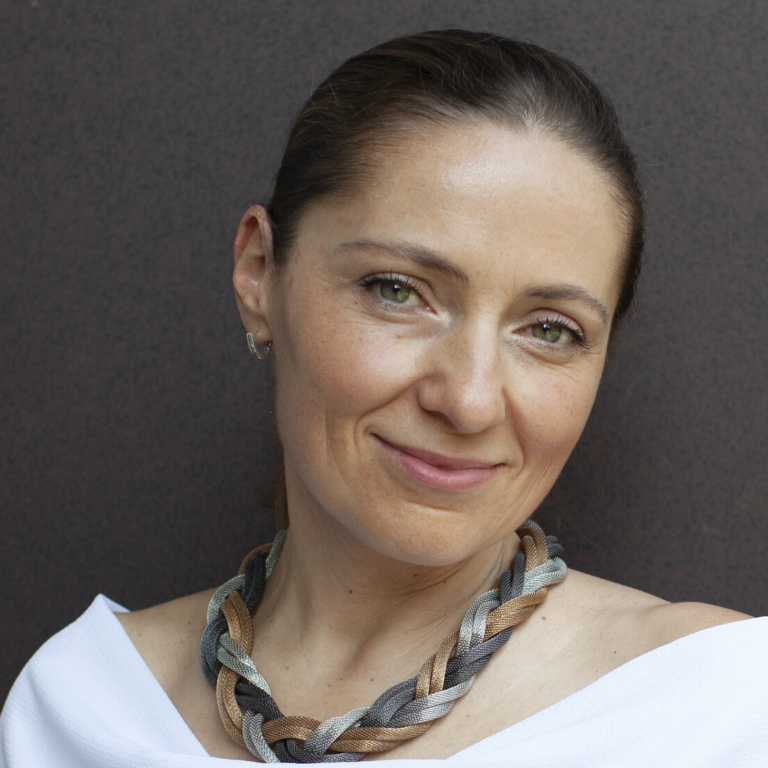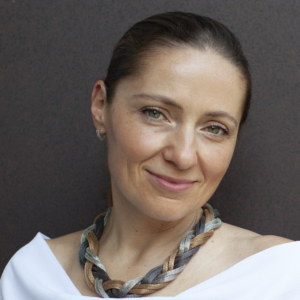 Tell us about Good Face Project and how you got started.
At the Good Face Project, we are building the innovation platform for the next generation of beauty, serving personal care and cosmetics innovators. We provide brands, manufacturers, ingredients suppliers, and retailers with an R&D lab in the cloud that powers formulation intelligence, regulatory compliance, claims validation, category and consumer insights, and go-to-market support.
My co-founder, Lena Skliarova-Mordvinova, and I launched the Good Face Project back in 2018, when conscious consumerism for clean and sustainable beauty was starting to trend in the beauty industry. As we spoke with beauty industry innovators and did consumer research, we realized there was a large gap between consumer demands for sustainable and "safe" products and the internal R&D capabilities of companies to create these products. We ultimately decided to address this gap with a solution that would help product creators meet consumer and regulatory requirements faster by optimizing formulations in real time.
Can you share some of the surprising ways brands are using the Good Face Project to innovate and prioritize formulation?
Good Face has a cool little report called "Product Scorecard". It produces the formulaic doppelgangers of the product for which the report is created. Many product creators begin their product design work by running this report for all the competitive benchmarks in their brief. This arms them with a broader competitive set and pushes their thinking forward very quickly and efficiently. We never thought the Product Scorecard would end up being used like that, but we are so happy to hear from countless users that it is one of the coolest features of our Good Face solution.
Talk to us about the Good Face Project Approved seal and how certification can help brands when connecting with retailers and with consumers.
The Good Face Project Approved (GFP) seal draws on over 20,000 peer-reviewed articles published on 61 global scientific websites, and it scores individual ingredients on over 80 dimensions of safety. In addition to this, the seal incorporates other science-based regulations and indices, such as the EU regulations on cosmetics, IFRA, and CIR. As such, the GFP Approved seal represents a 360-degree safety review of every ingredient in a product's formula. Given the scientific approach, the seal is a perfect fit for brands prioritizing fact-based safety, sustainability and transparency conversations with the consumer.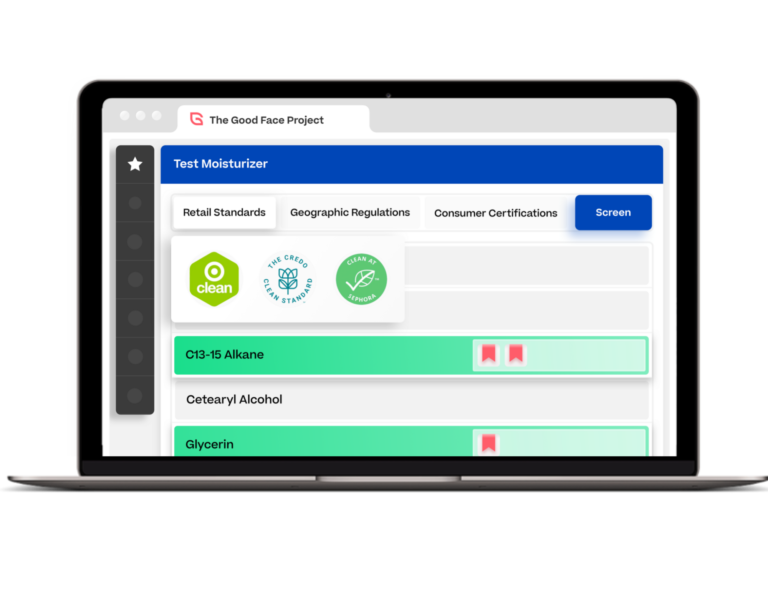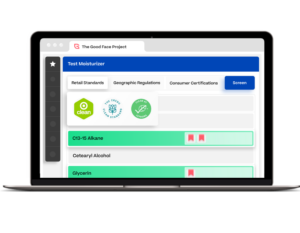 Do you think solutions like Good Face Project will help formulators and brands leapfrog past derivative formulations to make new discoveries and drive new categories?
Absolutely! It is nirvana for us to observe customer's imaginations take flight when doing formulation on Good Face. The reverse engineering projects will never go away. But Good Face enables chemists to accomplish tedious tasks (e.g., going from a benchmark product's INCI list to a raw material-level formula) very quickly. This way there is more time to truly play with the formula, and the "variation on a theme" quickly becomes a theme itself.
When you look forward, do you think personal care formulations will change in the next five years, given consumer demands for transparency matched with tighter industry regulations?
There is no way around it! Formulators will have to continue concerning themselves with knowing more and more about ingredient sourcing, human health impact, and environmental sustainability. This job can no longer be outsourced to regulatory experts because by the time a formula reaches them, it is already too late. 
The same consumer who led a revolution in the food industry by asking increasingly tougher questions about the origins and impact of her food purchases has now turned her attention to the same issues in all areas of her packaged goods consumption. She is getting ingredient-smart very quickly, and soon will be able to see through greenwashing, fake facts, and fearmongering. This will quickly render the argument, "chemists are scientists, so they know best" not good enough, simplistic, and a bit arrogant. Leading innovators in our industry already recognize this reality and are utilizing state-of-the-art tools and technologies to prepare honest, informed and holistic documentation for their winning formulas.
Brandettes is thrilled to help our beauty clients partner with Good Face Project to refocus their product innovation process, connect with us to learn more. In the meantime, learn more about what the Good Face Project is up to, give them a follow on LinkedIn or check out their website.