Who doesn't love multifunctional products? Anything that saves time and money is a winner for me. Now the apparel industry has gotten into the game, introducing cosmetic textiles, known as either dermotextiles or cosmétotextiles. These futuristic fabrics are either imprinted with a continuous controlled release system or embedded with micro-encapsulated active ingredients. As the fabric is worn, the actives transfer to the skin, delivering benefits including firming, anti-cellulite, moisturizing, cooling and much more.
Cosmetic textiles are not a new concept, the technology of micro-encapsulating cosmetic ingredients for textiles was first branded by Cognis in back 2001, but savvy marketers are now finding new and innovative ways to apply this technology to the beauty category.
As exciting as this sounds, it can come with some real challenges. First, in order for a visible change to happen to the skin (reduction in cellulite, skin softening, skin firming, etc.) the product must be worn for 7-8 hours a day and used for 30 consecutive days. Even shapewear, a category that has embraced this innovation, is not always worn for that long. In addition, the efficacy decreases each time it's washed, so the fabric needs to be reactivated with sprays in order to maintain potency, thereby increasing the customer's expense and effort.
In 2013 Wrangler launched a pricey line called Denim Spa Jeans positioned to deliver your choice of moisturizing or anti-cellulite benefits. The anti-cellulite jeans were clinically tested to deter skeptics, but in order to see the benefits, the jeans had to be worn for 30 consecutive days, 7-8 hours a day and reactivated after multiple washings with a (for purchase) "reload spray."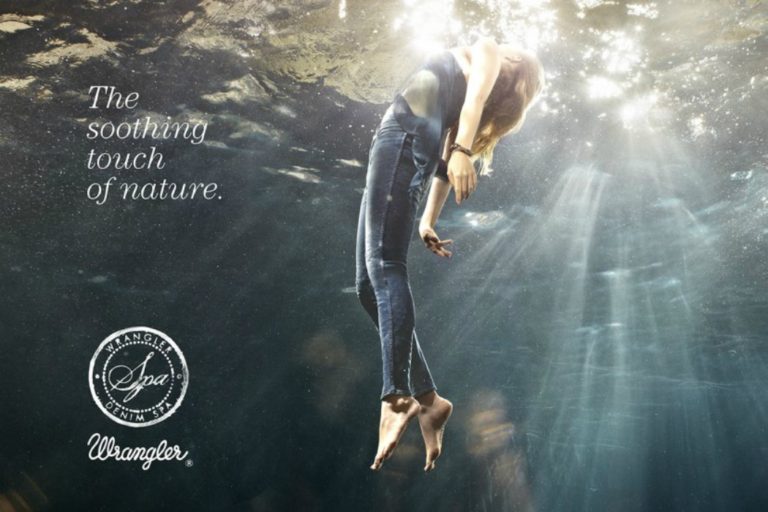 These products are no longer available, so what went wrong? The imagery was sleek and sexy and the choice of model Lizzie Jagger (daughter of the legendary Mick Jagger and Jerry Hall) helped drive a lot of press coverage at launch. It could have been the Denim Spa name – using the word "spa" with a denim line is a leap, especially when considering the cowboy heritage of the Wrangler brand.   The tagline "the soothing touch of nature" might not have resonated well either. But it probably came down to the fact that the product just didn't deliver enough value to the customer. It's reasonable to assume that the woman willing to spend a premium on anti-cellulite jeans is already diligently using anti-cellulite skin care, right? I would doubt that this woman is going to replace using her cream with wearing her jeans, so how much of a visible difference can the jeans really make?
When considering cosmetic textiles, it's important to think critically about these three factors:
VALUE – How important to the consumer are the benefits your product will deliver? It's easy to understand the value of functional fabrics in the fitness category. We all know that working out can be a challenge and clothing that can minimize discomfort by delivering benefits like moisture wicking, cooling or holding in body odor (!) can make all the difference between sticking it out and throwing in the towel.
CONVENIENCE – How much extra effort is involved to reap the benefits? If you have to keep a tally on the number of washes or remember to reactive your fabric with a spray, it's going to feel like a hassle pretty fast. In contrast, just like functional active wear, anti-solar swim shirts don't require any extra work. And in addition to convenience they offer value – they eliminate the possibility of spotty sunscreen application and the need for reapplication.
CREDIBILITY – Is it the end product credible? Even though Wrangler has deeply established equity in denim, they don't have credibility in skincare, especially reparative, anti-cellulite skincare.
There is an upcoming launch I can't wait to watch – skincare brand Biotherm and sportswear company Roxy have collaborated to create the Enjoy & Care Neck Warmer, expected to roll out in September. Targeting professional snowboarders and skiers, it features cosmétotextile technology said to provide constant moisture and nourishment to the skin when exposed to cold weather conditions.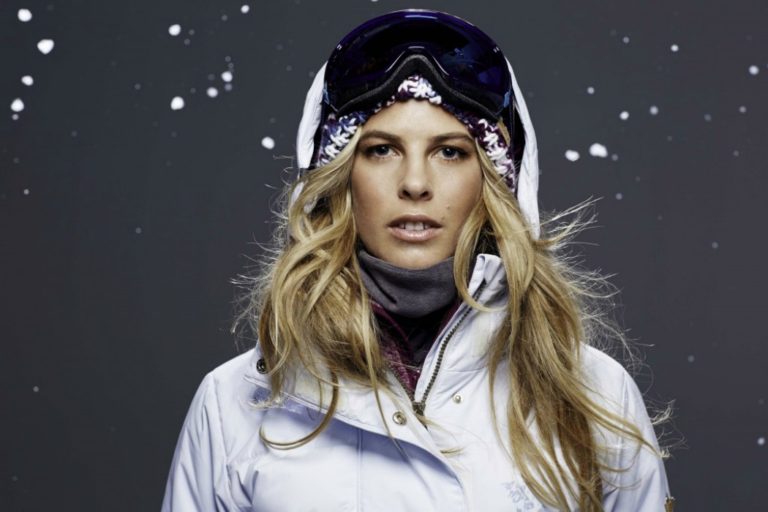 I believe it has the potential to succeed – it adds value, it's convenient and has the credibility of two well-known brands plus Torah Bright, Roxy athlete and Olympic gold medal snowboard champion, in their advertising campaigns. I think the fact that it addresses a short-term problem (irritated, dry skin) vs. a long-term one (cellulite) increases the potential for its success if it can deliver on the promised benefits.
Although this is clearly a tricky category, I believe there is huge potential for application in beauty and wellness, especially as the technology evolves and enables the fabrics to have a longer efficacious life span. Already there are bed linens infused with aroma therapy to improve sleep and outdoor apparel with encapsulated bug repellent (there is nothing pretty about mosquito bites!).
Stay tuned as we revisit the Biotherm/Roxy collaboration and dive deeper into some of the latest advancements in functional fabric!
-CM