There's comfort in the fact that pop culture is cyclical. What's old is new, what's new is old- the beat goes on decade after decade and consumers soak it all up quite nicely. Right now, the volume level on 1980's brands is increasing like a Venice Beach ghetto blaster on a hot summer day. With the launch of PIXELS, we once again had PAC-MAN, Donkey Kong and Centipede invading our entertainment.
Nostalgia, according to the Journal of Marketing Theory & Practice, is a powerful motivator for consumer purchases- 98% of individuals polled by the publication admitted to buying products that reminded them of their past. It's important to note that the motivator is real nostalgia and not simulated– consumers are most likely to obtain products in adulthood that they connected with in their elementary through teen years.
The most popular categories of flashback products are music, toys, movies, literature and artwork. Perfume ranks as the least desirable nostalgic product- my generation is ready to leave their Love's Baby Soft and Charlie in the '80's rear view mirror.
With the "Relax Don't Do It" decade at peak popularity, we thought it fitting to highlight a few brands that enjoyed their heyday in the Reagan-era but are making a killing today.
Totally Rad 1980's Brands Are Back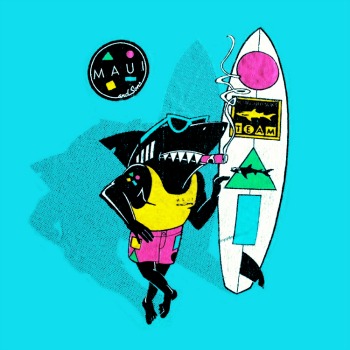 Maui and Sons
Started in 1980 by three surfers, Maui and Sons helped pioneer surf logowear by bringing their relaxed style to the masses. The bigger the logo, the better! Today, the brand focuses on licensing and has a diverse product portfolio sold in over 100 countries around the globe.
Reebok
Now part of the Adidas group, the Reebok brand has stuttered over the years but, recently, has created a successful niche for themselves in performance footwear and crossfit. Hipsters, however, are now having a Cybil Shepherd-like love affair with Reebok Freestyle high tops. We vote for bringing back the orange.

Lip Smacker
The Bonne Bell brand took lip balm to a whole new level in the 1980's- who didn't have a Dr. Pepper Lip Smacker in their Lisa Frank lunch box? Now, the Lip Smacker balms come in countless modern flavors like Pumpkin Latte and Confetti Sprinkle, and can be had for just $2.50 each. The brand does a great job playing to their lip balm-addicted audience with an online Collector's Corner.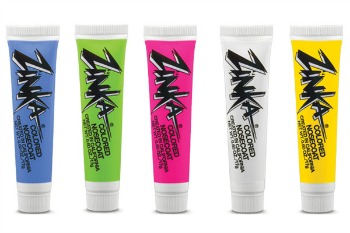 Zinka
It makes sense- the 80's brand known for nose protection is back to shield us again in 2015 with our increasingly heightened awareness about sun protection (see our post here). The little Zinka tubes get play beyond the beach with creative applications at festivals like Coachella, Bonnaroo, Lollapalooza and others.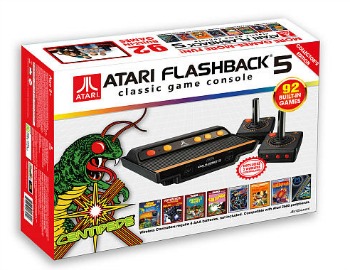 Atari
This totally awesome Atari Flashback 5 classic has been reinvented and reissued with over 90 games for under $50. Atari was the original innovator of video gaming back in the late 70's and early 80's; this not-so-serious retro reminder of what once was is a fantastic way to boost the brand.
Jelly bracelets, mix tapes and scratch n' sniff stickers- there's so much to love about the '80's. Love a brand we didn't cover? Drop us a comment, we'd love to hear from you.