Specs, spectacles, blinkers, goggles and shades- glasses today are anything but boring. Those heavy, overbearing frames from grade school are in the rearview mirror, replaced by chic, stylish frames we want to collect and wear.
As someone who's needed glasses for reading and driving (shh, don't tell the DMV) for many years, today's selection of cool specs is a dream come true. The ombre finishes, crafty details and vintage inspired designs are fantastic. Plus, prescription eyewear is more affordable and available than ever before- you can now find Lisa Loeb Eyewear at Costco. Whether you're bookish, minimalist or rockabilly fabulous, my three favorite brands for "four eyes", have a frame for you.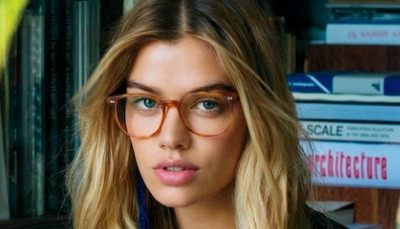 Oliver Peoples
A curated approach to eyewear, Oliver Peoples offers timelessly stylish investment eyewear that holds up for the long haul. Born and raised right on Sunset Boulevard smack dab in the heart of coolness, Oliver Peoples is a brand that has endured since the mid-1980's by evolving and designing for the times. Frames can be had for $300 but reach up to $600 for select styles- check out classics like Wacks and Wilmore, our favorites.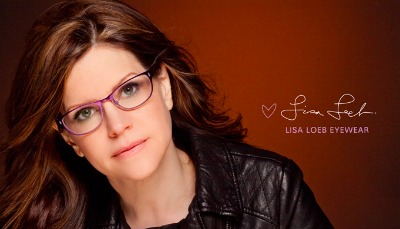 Lisa Loeb Eyewear
With over 50 styles in countless colors, Lisa Loeb Eyewear goes way beyond the stylish singer/songwriter's signature cat eye style. We love the modern retro look and rocker details like itty bitty guitar picks suspended in the temple tips. All frames are named after Lisa's songs- we're partial to the Fairytale and I Control the Sun designs- and are available for under $200.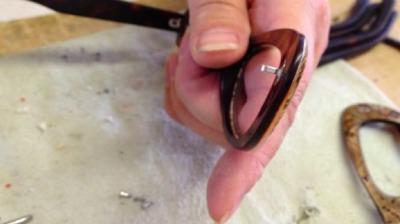 SEE
Known for high quality materials (Mazzucchelli acetate) and design collaborations with white-hot talents like Mondo Guerra, SEE has been delivering cool, hand-crafted eyewear for years and years. Do you have a pair of rose glitter cat eye frames yet? Get your own adventurous frames like the Bernadette and others at one of 36 stores across the country for about $325.
Have a favorite brand we've yet to discover? Tell us about it!
-N.C.