I'm drawn to unconventional brand stories, and each of this month's favorites has its own decidely unique narrative. Three modern brands; two that forged forward through the decades to re-energize personal audio and a third, Spiritual Gangster, that's bringing a fresh take to today's hot athleisure trend. Together, they're the perfect trifecta for turning up the volume while laying low.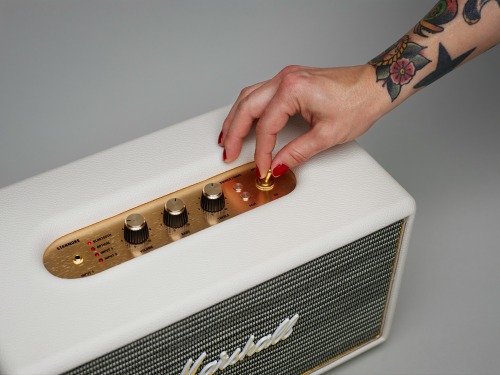 Marshall
Bringing the heavy sound of rock n' roll for over 50 years, Marshall breathed new life into their brand with consumer centric speakers like the Stanmore, pictured above. The classic amp style, vintage look and bright sound have received rave reviews from audiophiles and amateurs alike.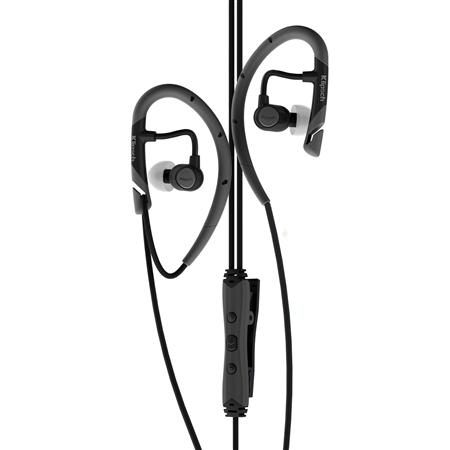 Klipsch
Crisp clean sound evolved over the decades from a speaker invented by Paul W. Klipsch in Hope, Arkansas more than 70 years ago. Klipsch offers a full range of home and professional audio equipment, but their earphones, like the sport version above, are what I adore.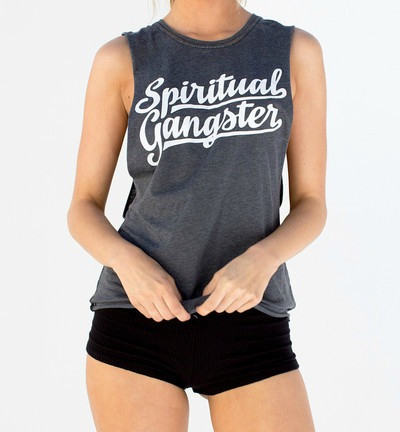 Spiritual Gangster
Yoga inspired clothing for high vibration living, Spiritual Gangster has a high style aesthetic that elevates leisure with a little bit of glam. They're graphics are modern with a lush '70's vibe. T-shirts, sweatshirts and graphic tanks with sayings like "Take Me to Your Ashram" and sold via Nordstrom, Shop Bop and Revolve Clothing are sure to elevate your Om.
Discover a few more of our favorite modern brands right here!