ADA Collection's Founder and leader, Ada Komorniczak's path was not a straight line, far from it. In fact, her road to becoming a fashion entrepreneur and style maker came with a fair amount of twists, turns and a side of serious wanderlust. Fueled by passion, love and a long lineage of maternal fashionistas, Ada embraced accessory design as her life's passion and purpose.
Here at Brandettes, we love to celebrate entrepreneurs and brands that color outside the lines, drive with their hearts and embrace the unexpected. According to a Gallup survey published by Forbes in 2013, there are six times as many workers who are disengaged, feel lackluster and are completely bored with their jobs, compared to those who are happy, excited and help to push their companies forward. Ada Komorniczak (pictured below) is definitely in the minority. Her passion for her business and for helping women to feel beautiful and empowered caught our eye and inspired our thinking. Not to mention, ADA Collection belts are incredibly well designed and beautifully crafted. Here, Ada shares the inside scoop about ADA Collection, life, love and the pursuit of great leather…
Ada, how did you translate a passion for design into a product & brand? Did you have any formal accessories training to begin with?
My mom, grandma and godmother—all chic European women—had a tremendous influence on me, showing me that you should try to look your best whenever you leave the house. Watching and learning from them, I always wanted to look presentable. I wanted to use fashion to express myself. Unlike many of my college classmates, who rolled out of bed and came to class in their PJs, I wanted to look good and feel confident in public. My passion for design bloomed from a desire to look my best.
Another influence on my passion for design was my love of travel. As a student on a modest budget, I knew that something had to go… and it wasn't my travel itinerary. So, I invested in staple, classic apparel pieces and then personalized my outfits with bold leather belts, handbags and statement jewelry. I chose high-quality accessories so that my overall outfit would look more up-scale. I especially loved belts because they'd pull my entire outfit together and give me the self-expression that I wanted—wearing something that set me apart.
Although fashion was always important to me, I never thought that I would one day design my own belt collection. In fact, I wanted to be a lawyer. But life has its crazy twists and turns of fate. My last trip before law school was to Argentina, where I came across accessory heaven! Within a few months I was sitting next to artisans and designers piecing together my first belt collection. Since Argentina has some of the best leather in the world, it has developed a vast artisan industry that knows best how to bring out its marvelous qualities.
I ended up not going to law school, but rather on this trip to Argentina, I found that my passion for design was deep and strong. I discovered an entrepreneurial spirit within myself, and I met the man who is now my amazing husband and business partner.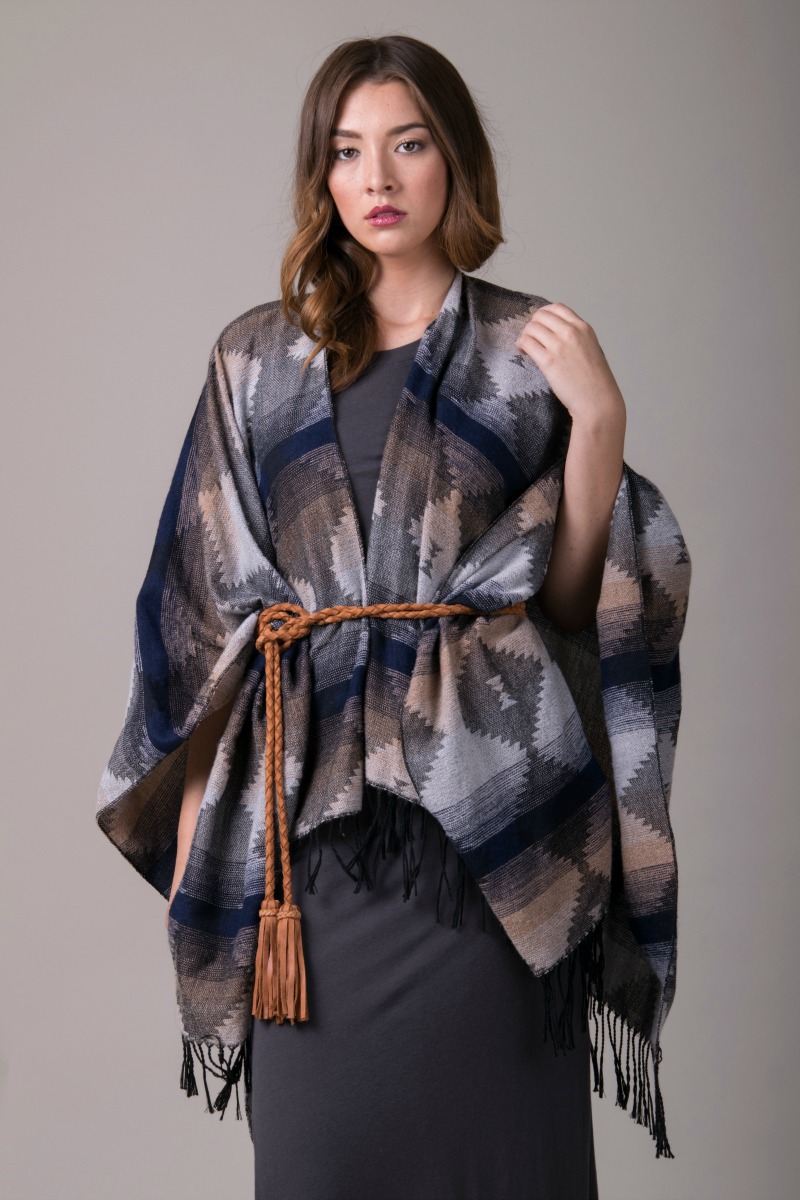 When you think of the ADA Collection brand, who is your core customer and what is she looking for?
I find that my core customer is someone who, like me, is a modern woman who uses fashion as a way of self-expression rather than just an afterthought. She's aware of fashion trends but not quick to adopt everything. She wants to make sure she's dressing for her own body and trying to look her best for any occasion, while at the same time wanting to show a little fashion statement with her accessories.
Where you do you get your style and material inspiration from? Your ADA Collection belts are so rich in color and texture, both.
To me, clothing is a blank canvas. How can I take that blank canvas and turn it into art? The first crucial step is to always think of the woman who will be wearing my belt. How can I help her? How can I make her look and feel more radiant and confident? I think of the events she'll be attending: brunch with friends, date night, wedding, work, boardroom meetings, interviews—all of that!
It's all about her! And she inspires me.
I also spend time watching runway shows and studying apparel. I'm active on social media, and I continually travel and meet with my customers throughout the country and round the world. I get their direct feedback on my belt line.
With regard to the materials used, I only use genuine Argentinean leather, of course—the leather that I personally fell in love with. It's high quality, breathable and organic. And I love to give my customer color and texture options so she can truly personalize her look. I've been collecting leathers for years—and have a library of over 500 leather colors—so I can design my collections with what I have on hand, which helps with quick turn-around times.
What has been the most significant "aha moment" you've had as a leader and an entrepreneur?
A few years ago I read Jim Collins' book, Good to Great, and it changed my perspective on how I hire, train and lead my team. Collins writes about choosing your team members based on who they are, not what they will be doing. "First who, then what," Collins says. Since then, I've read many inspirational books on leadership and have had many "aha moments" that have led to the formation of the ADA superstar team. I've written an article on my Three Secret Tips on Leading a Happy (and Productive) Team that I think could be helpful for entrepreneurs and business owners to implement.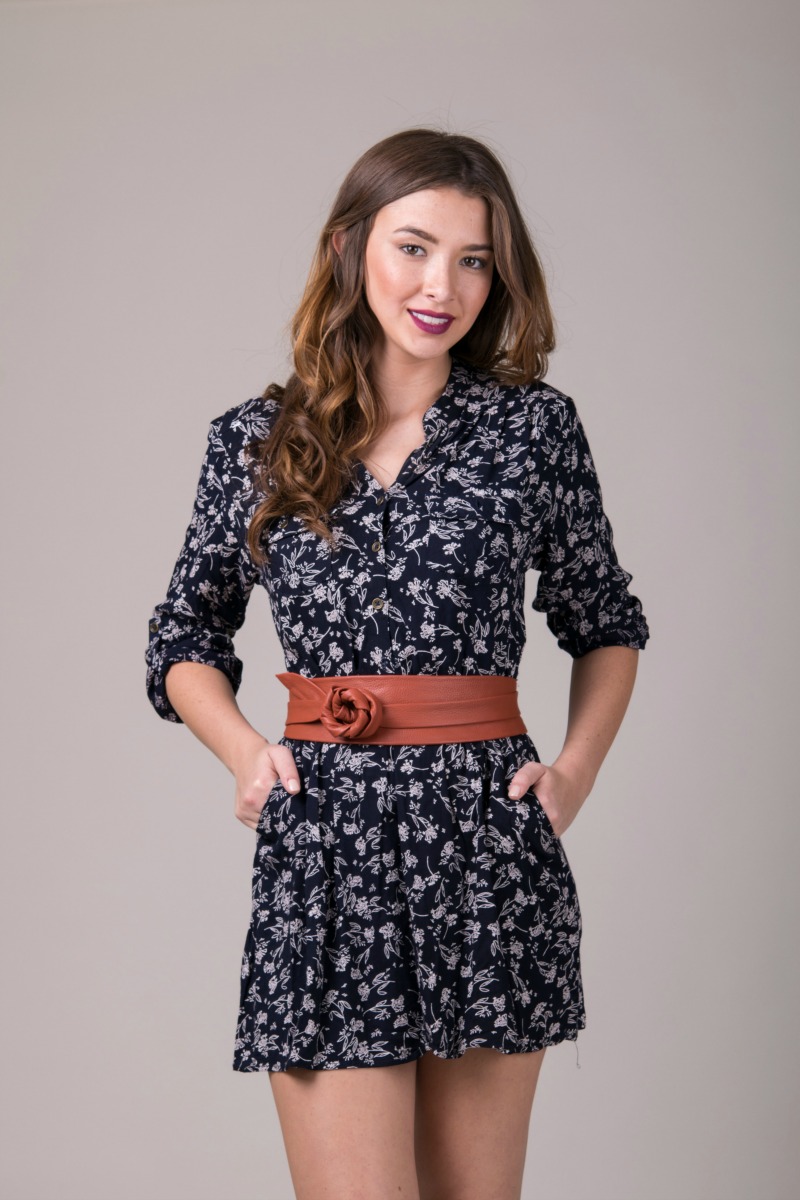 How has celebrity influenced your brand?
I design belts for the everyday woman who is confident with her own style and who pulls inspiration not only from celebrities, but also from other fashionistas and style gurus. We created a great Pinterest board showing how celebrities are styling belts; however, I wouldn't necessarily say that celebrities have influenced our brand. They have been more of an inspiration.
We were so excited to see Chrissy Teigen, Anna Kendrick, Pippa Middleton and Giuliana Rancic, to name a few celebrities, making ADA belts their own.
If you had to suggest the one, must have piece to take us through fall/winter 2016/2017, what would it be?
I would say that the ADA Wrap Belt in black would be a great investment. You can wear it black-on-black to define your waist. You can wear it with a dress, cinch up a scarf or create a seamless look over a skirt and top. The possibilities are endless, and more inspiration can be found on our ADA Collection website and blog.