Stress seems to find all of us, in one manner or another. According to the Anxiety and Depression Association of America (AADAA) , 40 million adults in the Unites States suffer from anxiety disorders. College aged young adults are particularly prone to anxiety, depression and stress; 80% of them having experienced an anxiety attack of some sort by the age of 22. Generally speaking, according to AADAA, young adults tend to feel overwhelmed with responsibilities while older people were more stressed by health related concerns. In fact, health issues are the most common cause of stress, according to a study done in 2014 by National Public Radio, followed by loss of a loved one, money concerns, work challenges and major life transitions.
With the pressures of work, money, health and family in our lives, it's easy to feel stressed out. That's where art therapy comes in. Broad stroke, art therapy channels pent up energy into a creative outlet that helps to reduce muscle tension and decrease stress hormones. A recent article in the Harvard Business Review showcased a study on how two to ten minutes of drawing, coloring or another creative exercise each day, considerably boosted productivity and happiness amongst working adults. Mood increased again after engaging in the same exercise for three weeks or more. Yes indeed, happiness can be habitual.
Enter the new breed of adult coloring books.
Adult coloring books bring a new design-minded group of intricately imagined books and journals out of the playroom and into the boardroom. While some adult coloring books masquerade as business journals, many are just pure and simple (sometimes snarky) evolutions of the standard slimline coloring books we knew as children. Designed to offer art therapy on a more elevated, artful level, adult coloring books are everywhere. Even Crayola is jumping in on the action. And why shouldn't they?
Here's a selection of adult coloring books that we can't wait to get our hands on…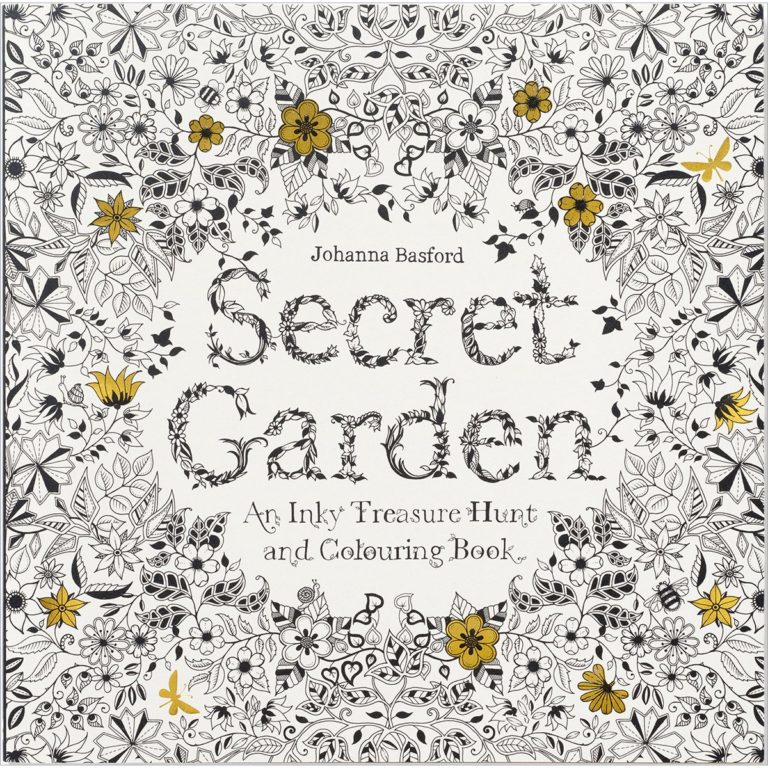 Secret Garden: An Inky Treasure Hunt and Coloring Book
One of the first and most popular new-school adult coloring books, Secret Garden: An Inky Treasure Hunt and Coloring Book by , has sold over two million copies worldwide. Its lush, delicate and uber pretty illustrations are perfect for colored pencils.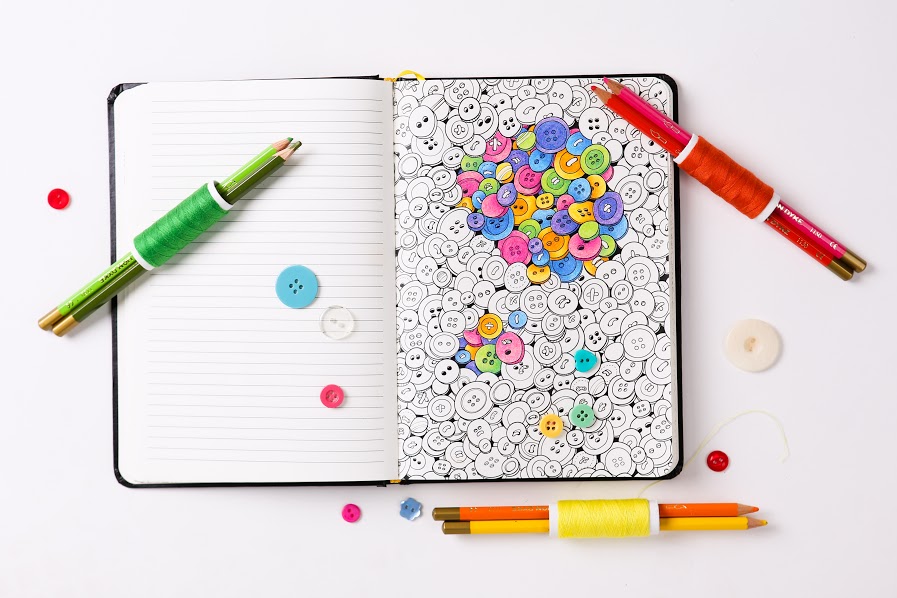 Coloring Notebook
This smartly designed hybrid notebook/ coloring book offers 50 pages of original designs for coloring, partnered with plain ol' notebook paper for the professional. Coloring Notebook's compact size and upscale look make indulging in a little scribble time less conspicuous at the office.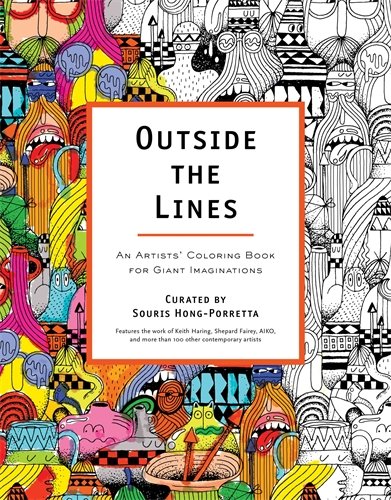 Outside the Lines: An Artists' Coloring Book for Giant Imaginations
Over 250 pages of high style, artful illustrations from 100 notable artists and graphic designers like Keith Haring, Shepard Fairey and Exene Cervenka. Prepare to be wowed by Outside the Lines' sophisticated designs.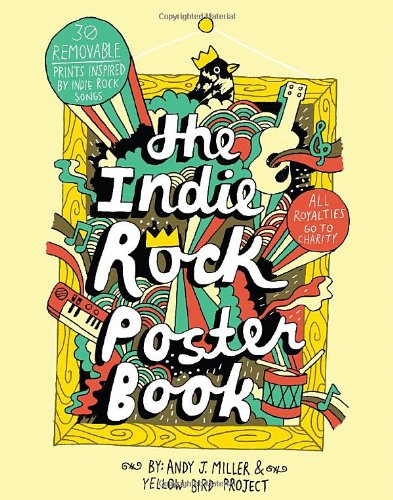 Indie Rock Poster Book
Create big, bold band posters featuring alternative rock songs from Bon Iver, Devendra Banhart and others. Art and music fans will appreciate the fact that creators, Yellow Bird Project, share proceeds of the Indie Rock Poster Book with a whole host of worthwhile charities.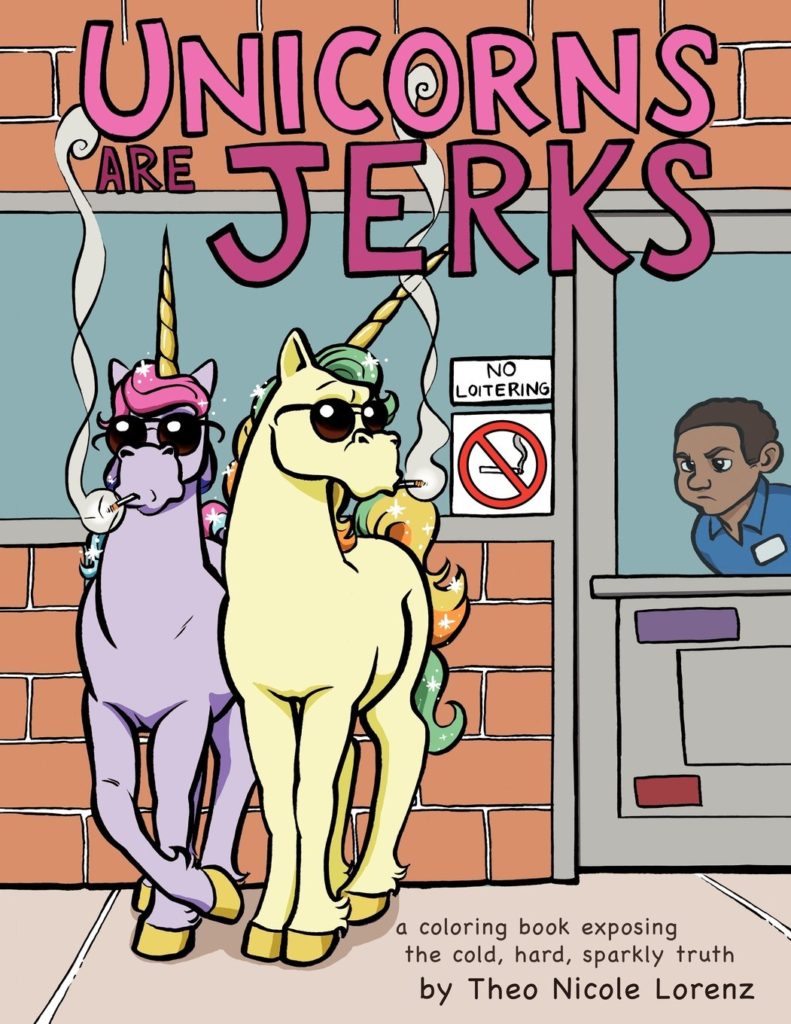 Unicorns Are Jerks: a coloring book exposing the cold, hard, sparkly truth
Misbehaving unicorns exposed in their elements- yes, you heard me right. Snark-filled and sparkle free, Unicorns Are Jerks, is the coloring book for hipsters and those who love them.
-N.C.
Have a favorite coloring book? Drop us a line below.