Color is expressive, rich with energy and filled with emotion. Did you know happy people typically like yellow and law enforcement uses pink as a "passive color" to sooth and calm?
My love affair with color is a relationship in its infancy; I was quite comfortable living within the confines of neutral tones with an extra large dose of charcoal and black for a long, long time. Spending time in Palm Springs turned me right around. Between the architecture, vibrant desert sky and Technicolor caftans, I've fallen in love with color and have been happily bathing in brights as of late. So when I saw Amy Chen's beautifully curated Instagram account (@Amyventures), full of color and creativity, I had to check her out ASAP.
Amy Chen Design, Chen's New Jersey/New York-based design business, translates her love of color through a wide variety of mediums and disciplines, all executed with a refined sense of composition and a dose of sly humor. We're proud to profile Chen and her crazy cool design sensibilities on Brandettes.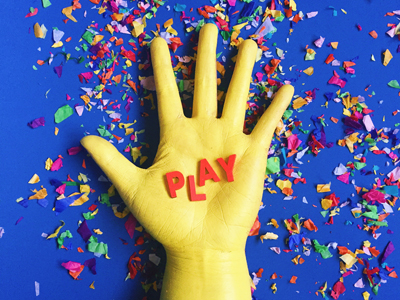 Amy, your talents are many! Tell us more about your design business and what you focus on.
Currently I work as a full-time freelance creative. I offer graphic design, photography, and prop styling services. I have a lot of skills that I am constantly working to hone, so I don't like to box myself in or limit myself in the work that I do. I do everything from logo designs to hand lettering to portrait photography, still life photography and product / food styling. At times, I've beat myself up for being too much of a generalist. It can definitely be overwhelming in terms of trying to be good at so many things, but for now I'm content with trying to better myself at all of it, in any way that I possibly can.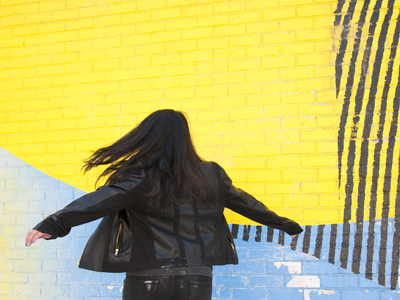 You have a fantastic eye for color- how did you develop your color sensibilities? Any sources of inspiration you'd like to share?
I've always been drawn to bold colors and patterns. I didn't start paying attention to it more, though, until after I graduated from design school (a little over a year ago). Since graduating, I've been able to explore my surroundings a lot more and just "get out there". On weekends, you can probably find me in some sort of gallery, a museum or wandering the streets of New York admiring the city's street art. While urban subjects hugely influence me, I also love nature. I grew up in the woods (in a small suburb in New Jersey) – and that will always be a part of me. It's crazy how vibrant some of the colors produced in nature are!
I often find myself stopping in awe to admire wildflowers while hiking, fruit in the farmer's market, or the leaves fallen from trees in autumn. While there is endless inspiration on the internet (Pinterest, Instagram, etc.), I think the best inspiration is found away from a computer screen, by getting out and seeing the world.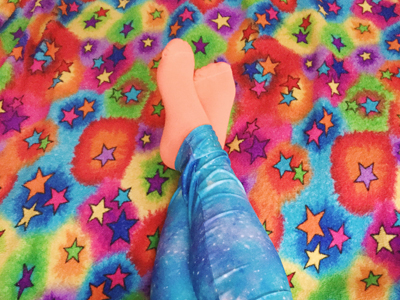 You're a great prop stylist and have curated some amazing shots for your social media, but you also style for a living. How did you break into the industry?
Prop styling professionally is still fairly new to me, but I really enjoy it! I took an interest in it last summer after graduation – when I was pondering what I really wanted to do with my career. In school, we were required to photograph all of our projects once they were completed. When I reflected back on those photo shoots, I realized that I really had a passion for styling how my projects looked in those photos. I often made the effort to shoot on location, as opposed to on just an ordinary white seamless backdrop. I also made the effort to buy props that accented the project. For example, for this particular restaurant branding project I did – I photographed everything inside this local cafe near my school and I also purchased some plates, silverware, and napkins that went with the things I designed (menu, logo, etc.). I started staging things for fun on Instagram, which then led me to some professional styling opportunities. It was all about being willing to put my work out there. If I never had the courage to do that – no one would have ever known about my prop styling skills.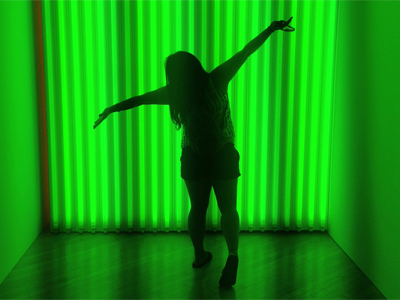 Can you share your top design or branding tips on crafting an amazing Instagram presence with our readers?
Consistency is key. I think the most successful Instagram feeds are those that are visually consistent in color, style and editing. It took me a lot of time and experimentation to hone in on what type of presence I wanted to have. I feel like I have done a pretty good job thus far, but naturally as a creative, things are always bound to change. Your brand evolves and changes over time, just as your personal design aesthetic may evolve and change. It's also important to not get too wrapped up in comparing yourself to everyone else and what everyone else is doing. Stay true to yourself, your style, your interests, and the rest will follow.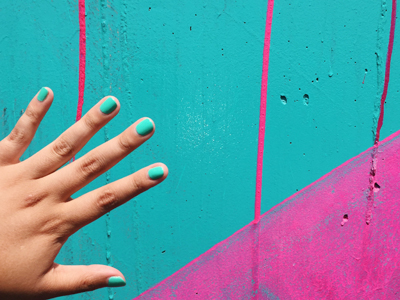 Here at Brandettes we share your love of adventure- Can you share a favorite destination (or two) that has blown you away?
I recently took a trip down to Cape May and Wildwood, New Jersey. I wrote a blog post on the whole adventure, which you can read here. I have lived in northern New Jersey my entire life, but I had never been to Cape May (the farthest south point in the state). I absolutely fell in love with all of the colorful beach houses and buildings in Cape May. My favorite part about Wildwood was definitely the colorful neon signs. When I returned from that trip, my heart felt so full and inspired. I think it was extra magical because it was a place I had never been to before.
Check out Amy Chen Design for more on Amy!
– N.C.
All photos courtesy of Amy Chen Design