Apparel-wise, there are not many pieces more satisfying than a plush, well-made hoodie. Comforting and comfortable, a good hoodie can wrap you up in softness that feels like something between mom's cashmere sweater and those footie pajamas we rolled around in as kids. But what if you wanted go beyond "good" to reinvent the hoodie and bring it into whatever category exists beyond GREAT?
With a nod to nostalgia and an eye for innovation, American Giant invested in quality materials to create a hoodie that embodies its brand values. The company's success story is truly fascinating; a journey peppered with many lessons and, perhaps a little luck, for American Giant's CEO Bayard Winthrop. You may have heard of "The Greatest Hoodie Ever Made", a moniker given to American Giant's Classic Full Zip hoodie via an enthusiastic review by Slate, but you haven't yet gone behind the brand quite like this…
American Giant entered into a crowded hoodie market several years ago, but has secured a very unique position as "The Greatest Hoodie Ever Made". Can you tell us about the inspiration that made you jump into the market in the first place?
Bayard Winthrop (BW)- I grew up in the '70s, a time when the great American brands were thriving. Growing up, I was a Levi's guy. I had a sweatshirt from the local Caldore store. I wanted to create a company and a product that mapped closely with the values of quality and American-made. The hooded sweatshirt is an iconic American silhouette, and our take on the sweatshirt harkens back to the craftsmanship of apparel that I grew up wearing. The end goal was to create quality product that lasts and becomes irreplaceable in your wardrobe.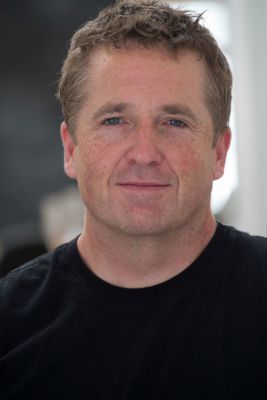 What marketing vehicles helped drive the biggest brand awareness for American Giant?
(BW)- We've relied almost entirely on word-of-mouth. Our customers have driven our brand awareness. We're in a moment where consumers are much more intentional with their dollars. They get to know brands much better, and they have a relationship with our product and what we stand for as a brand — and then they talk about it. There's a guy in Kentucky whose sweatshirt review has 50,000 views on YouTube. So we actually have very little marketing and distribution spend, which allows us to direct our budget toward making great product and taking care of our customers.
We're careful with the American Giant brand, partnering only with people and brands we deeply admire and that reflect our brand values. People like boxing trainer Freddie Roach (who trains Manny Pacquiao) and his gym, Wild Card Boxing Club, was a perfect fit for us. So we made sweatshirts for the club and some of the people who train there (Mark Wahlberg and Mickey Rourke to name a few).  We also made limited edition Wild Card t-shirts for our customers to purchase. The partnership created a lot of buzz in that particular community.
The infamous Slate article brought an onslaught of mass and social media coverage, so much so that it left you with a profound backorder challenge. What did the brand do to manage expectation and demand after that?
(BW)- That was a big transition period for American Giant. Months later, the repercussions were referred to as "catastrophic success" by the very writer whose story triggered it. When we shipped the last sweatshirt we had in stock, we were completely transparent with our customers — we gave them wait times and updates early and often, and shipped product as soon as we had it in hand from the factory. We made a lot of mistakes along the way, but true north for us was making sure we were doing everything we could for our customers. We found that when we did that, those customers became our biggest advocates as we navigated that period. We also stuck to our guns on quality and didn't rush through that period. We were vocal about communicating that to the customers who were waiting, and I think they understood that good quality takes time.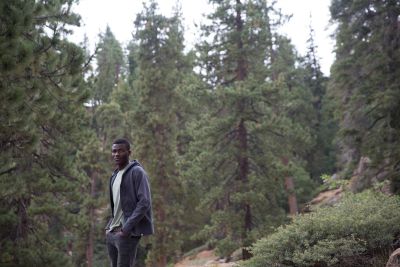 How does consumer feedback influence your product development and marketing?
(BW)- We love hearing from our customers about quality and the product experience — what it's like to try the hoodie on for the first time, what they love about their hoodies, how various structural components are holding up (are cuffs fraying, how is the zipper working, etc.). Because we're not a mammoth global operation, we can still be highly responsive to customer's feedback. Our best opportunities for improving product come from our vocal customers.  It's vital for us.
We also share brand and product news on our social channels: Twitter, Facebook, Instagram and recently, Snapchat. They're a key part of cultivating our brand, telling our story, announcing new products and connecting with our customers. Some of our most vocal allies are on social media — people who wear and love our products, and people who stand behind us as a brand. We pay attention to their reaction to new products, and we communicate with them directly to help guide our product evolution and various facets of the customer experience. Those conversations are a two-way street, and we really value all the feedback we get from our customers.
Finally, if you had to choose your favorite American Giant hoodie, which style would you go with?
(BW)- Classic Full Zip. It's our flagship product for a reason.
Purchase American Giant's full collection of men's and women's hoodies and apparel online, and online only. Just like Bayard, I'm a fan of the Classic Full Zip hoodie (the Spruce color, above, will be perfect for traveling this fall).
-N.C.
P.S. Because hoodies and cool headphones go hand in hand, plus another online upstart.