Great PR is essential to the success of any brand today, large or small, to keep up with the massive array of end-user touchpoints. Consumer landscapes have changed so much in recent years and seem to evolve on a nearly daily rotation. Influencer marketing rules while traditional advertising continues to slow.
Bella Public Relations in New York, lead by CEO Marla Russo, is a firm dedicated to beauty, fashion, entertainment and lifestyle brands. Marla and her team work with some of today's top brands to put together strategies that take advantage of the afore-mentioned changes and harness them for maximum impact. We're uber impressed with Marla and we think you will be too!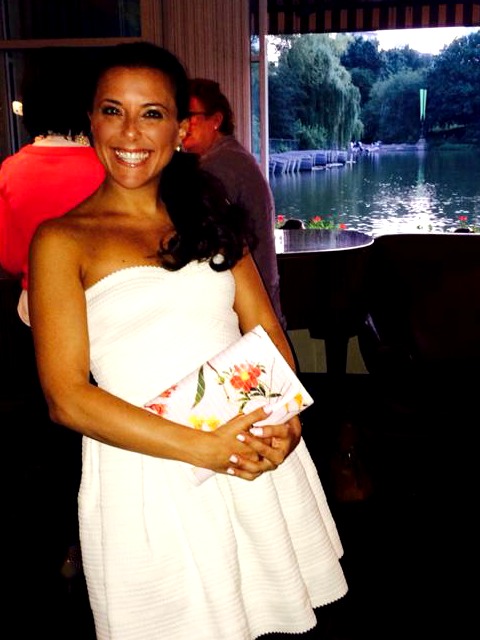 Marla, I remember you telling me you started Bella PR when you were just 24. Wow! Take us back to the very beginning.
Marla Russo (MR)- I started my career at large agency where I learned the trade and fell in love with it instantly. I was there for four years and then I moved on to a smaller firm where I only stayed for about five months and then realized I could do this on my own….and I did!
A week later I left the smaller agency, legally formed Bella, and I started pitching "myself" out of my studio apartment on the Upper East Side. From there I got my first client- that led to five more. I then moved to a real office in the garment district and have been here ever since. From day one of starting my own agency, my family has been 100% supportive, which is a huge plus to have in order to be successful!
Are there any hard and fast rules of PR for brands to abide by, whether they are small or large?
To always be ready for anything! Opportunities that come our way on a daily basis for our clients have the potential to take brands to the next level, overnight. It's always so important for our clients to be ready for a game-changer- we love these types of opportunities!  We just want to see our clients grow and for us to be part of the success.
What's the biggest misconception about public relations?
That it's playing with lipstick and clothes all day long! There is so much "behind the scenes" work that goes into getting our clients on the pages of national publications and on TV. We're the middlemen. It's always tough to be the ones to make sure everyone is happy and getting what they need and want….and always on deadline.
With social media, online, mobile and experiential marketing taking over these past few years, is print advertising still essential?
Not be bias, however, I must say print advertising is not as beneficial as it was 10 years ago. People (consumers) want the truth! They want to know who uses the products and more about the final results they can expect. They rely on "influencers" such as editors, bloggers, socialites, makeup artists, hairstylists, and celebrities and so on to put a stamp of approval on products that they can't live without…and not be under contract to say so.
Can you share a memorable experience, from your many years of PR, that sticks out in your mind?
My most memorable experience was celebrating our 10-year anniversary here at Bella PR three years ago. We had a huge party and the support and love from friends, family, clients and the press was so great to see. Bella is a very well respected agency and I'm proud of that. I'm honored and blessed to have a staff that is professional on every level. I'm proud that we have clients still with us since I started the agency. Building long-term relationships, for me, is the most important thing. I guess we're doing something right here!
Lastly, if you will look into your crystal ball- can you share a trend in PR or branding you see for the future?
PR is changing every day. It's no longer just product placements. We, an agency, have to offer more than just the typical PR media outreach. We now help our clients with marketing strategies, building brand ambassador partnerships, working with buyers, product development, networking brands together for future projects/partnerships, helping with photoshoots, and so on. We also offer social media to our clients; social media strategies need a whole different way of thinking.  In order to continue being successful in this industry, we come up with creative ways to make Bella PR a one-stop shop. Our ultimate goal is to help brands become successful in every outlet.
Learn more about Marla Russo and her fantastic team at Bella Public Relations here.