We discovered Commodity fragrances via an article in Fast Company in early 2014, then experienced the brand's Fitting Kit, and have had a high school-like crush on the scents ever since.
And what's not to love? Simply beautiful packaging, sophisticated fragrances and a fresh approach to marketing. After a late 2014 relaunch by two London based entrepreneurs, Konstantin Glasmacher and Ash Huzenlaub, Commodity is generating more noise every day- they were recently featured on Sephora's homepage and have been working with the retailer to set up experiential fragrance sampling stations in some of their larger stores (Update: Commodity recently launched their new Platinum Collection in Sephora and gave us behind the scenes scoop on their success) .
Launched initially on Kickstarter in 2013 as an online only fragrance sampling concept by a group of Los Angeles designers, Commodity focused on making fragrance more personal. Under their initial model, Try At Home Fitting Kits could be had for only $24 and included a bounce back for a 10ml or larger fragrance of your choice. And, smartly, Commodity's initial White and Black fragrance collections had been designed to be layered for an even more personal experience. Brandettes recently spoke with Ash Huzenlaub, Commodity's London based CEO, for more insight into Commodity's approach to fragrance.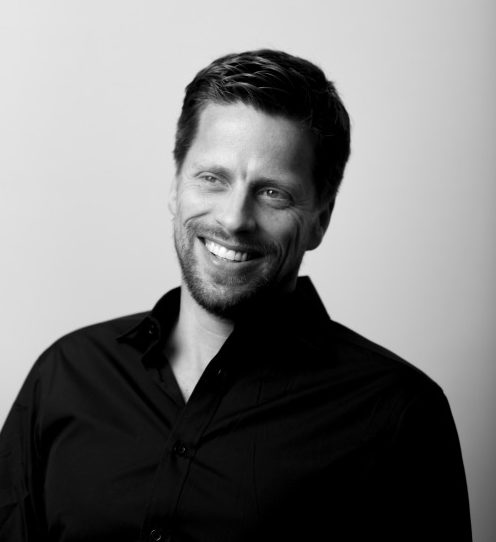 Where did the inspiration to start Commodity come from?
Ash Huzenlaub (AH)- Like with many eventual successes, Commodity had two starts in life. It was initially launched on Kickstarter in 2013 by a group of Los Angeles area designers that were working under a boutique brand agency. Through crowdfunding platforms, they had tried various concepts that had been inspired by other brands. Their concept for fragrance included a Try At Home Fragrance Fitting Kit. As with Warby Parker, they would ship the kit to a consumer's door where the consumer could try out fragrances in their own environment. It was simply relocating the fragrance VOC sampling experience you get in department stores to your front door. Fragrance is flammable and, in the US, cannot be shipped via air. Due to those restrictions, the whole fulfilment model posed challenges for the upstart, as did the operational front around bottling and scaling. By late 2014, that effort had run its course and had exhausted their interest, so an opportunity emerged for a new team to relaunch the company as something different with a focus on the retail market. In October of 2014, Konstantin and I teamed up for the new development of the modern, original lifestyle brand. We have since set up shop in London and New York- the future is exciting.


The brand launched on Kickstarter to get initial funding- tell us how about that process. Any words of advice for entrepreneurs looking to use Kickstarter?
There are, today, numerous options for crowdfunding and as an entrepreneur you want to go out and find which of the many approaches is best for your particular situation. When Commodity was initially started, there were only a few crowdfunding options of which Kickstarter was the most popular, so it offered the path of least resistance to test an idea. That can be a blessing and a curse. For one, you may get to market faster than traditional investor funding which involves more due diligence and expecations, but two, when you get there, you still need to scale up your learning curve on the industry you are servicing and be able to address all the issues and responsibilities that come with accepting funds from others. If the Kickstarter community had not existed, Commodity would have never seen the light of day. Today, entrepreneurs find Kickstarter as a great resource, but there are also many new funding platforms in the market (Seedrs here in the UK for example) and each should be explored diligently. You never know who might be watching your crowdfunding campaign and limitless opportunities can emerge from that exposure.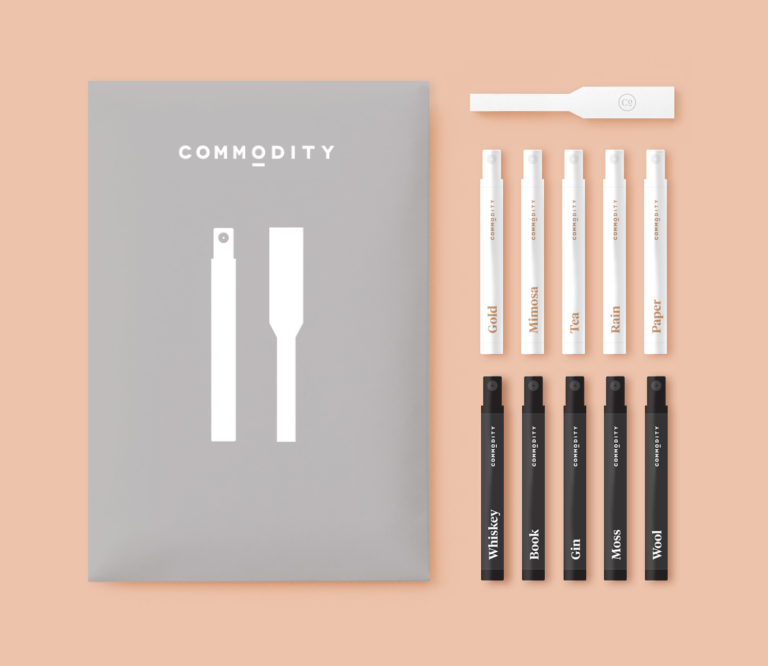 Fragrance is so personal, that's why we love the Try At Home Fitting Kit. How did Commodity come up with the idea?
I was not present during the Kickstarter stage, but it is the great minds at Warby Parker that deserve full credit for inspiring many new categories of "Try At Home" models. The initial business model with this brand was no different. As such, the first thing I did after our relaunch as a retail brand was to personally show up and stock the Warby Parker office in NYC with our Book fragrance. But overall, there will always be a push from the market to create a more efficient and simple way of performing any task. There is not a space today that is untouched by ecommerce and social media. We worked to apply these existing tools for the benefit of fragrance lovers that want something less mass driven and more personal.
We will continually pivot and adapt as demands change; and are now focused on trying to make it easier for people around the world to buy fragrance online. You have seen this in other segments whether it is in eyeglasses, or shoes, or men's razors. The teams in London and New York that are relaunching Commodity realize that with the right partners and the right approach, the brand can extend our experience into the traditional retail environment.

What does it take to successfully transition a company from Kickstarter to commercial success?
I cannot speak for other Kickstarter concepts. In this situation, Konstantin's model has been to start companies from scratch, that he funds, and my background is in building frameworks and growing brands. So in this opportunity to relaunch a concept that was previously a Kickstarter initiative, I am thankful we teamed up. The most important aspect of any brand is the team and after establishing our new model, that is our first priority. The fragrance and overall beauty market is shifting from mass to niche and we will now work to position ourselves to deliver the best possible "niche" experiences to people around the world in the years to come. We will recruit passionate people for that purpose.
It is early days for the new Commodity. How will you build your team in a very competitive industry?
As we relaunch this new company from London and New York we will work to build momentum, learn from our mistakes and build our relationships.  Konstantin and I selected these locations, New York and London, as New York is the heart of the beauty industry and London is our home and the key to Europe. Today, it is just the two of us, along with various suppliers. This is a new day. Neither of us originate from the beauty industry, but we both love fragrance and we love quality products in everything that we buy (our wives love fragrance too, so we are set now for gifts). The benefit of being a new entrant into an industry is that it allows you to think outside the box without the predetermined rules. However, it will also be critical for us to recruit core team members that have entrepreneurial, beauty industry DNA to create a truly successful brand in this space. Stay tuned.
See, shop and, ultimately, smell Commodity's family of fragrances on their website and via Sephora.
Want more? Don't forget to read our 2017 update with CEO Ash Huzenlaub.