Visionary.  Tastemaker.  Creative Genius.
Three terms used to describe an elite few and artist Douglas Little most certainly makes the cut.  I had the privilege of working with Douglas when we were both just kids beginning our careers.  With Douglas, there was never a "remember when he was just…"  Douglas was always a standout.  Brilliant and authentic, he is a true creative visionary, not to mention a whole lot of fun to hang out with.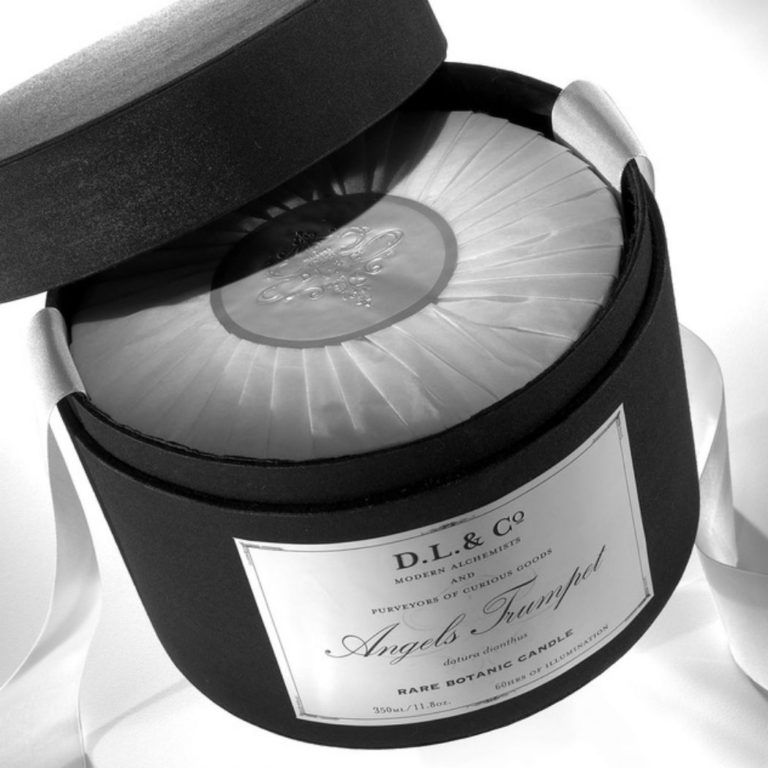 In 2003, Douglas became an overnight sensation with the launch of his namesake business, D.L. & Co.: Modern Alchemists and Purveyors of Curious Goods. His products, specifically the decadent, artisanal perfumed candles that double as home décor quickly became the gift de jour and the must-have brand for luxury boutiques.
Recognizing his incredible talent and eye for detail, Douglas became the artist of choice for creating installations and artfully branded environments for luxury brands like Van Cleef & Arpels, Barney's New York, Bergdorf Goodman and Harry Winston.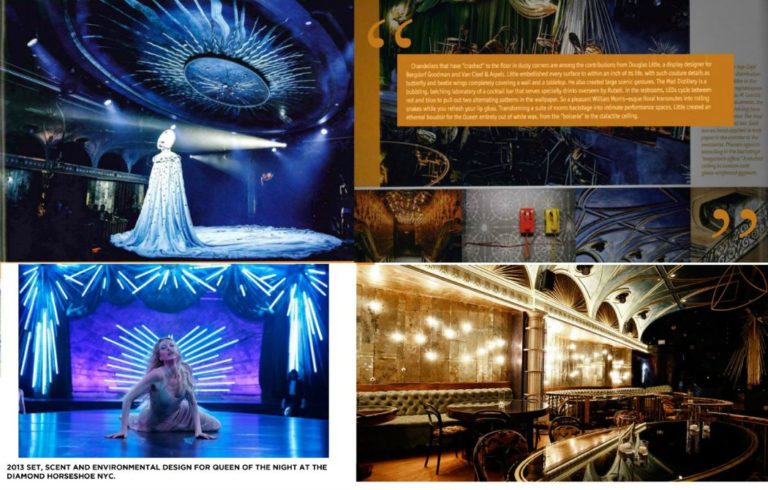 Douglas also served as the set and environmental designer for the decadent Off-Broadway production, Queen of Night.  A perfect platform to showcase his creativity and personal aesthetic, details included blue beetle shell walls, a chandelier molded from white wax and the wings of 16,000 butterflies(!).  As you might imagine, the end result is an evocative masterpiece.
In between working on his latest window installation for Bergdorf Goodman (unveiling Oct. 9th!), we spoke with Douglas about some of his career highlights as well as his next endeavor, the Spring 2016 launch of his fine fragrance brand, aptly named Heretic.
I'm fascinated by what I've read and seen of the Queen of the Night.  With so many moving parts and intricate details, how did you and Creative Director Giovanna Battaglia collaborate on the creation of such an opulent and groundbreaking attendee experience?
The project was incredibly complicated, as it had never been done before.   There was no "bench mark" in nightlife or entertainment to model the production after, which made it wildly exciting and incredibly difficult.   Giovanna and I were introduced through Linda Fargo who is the fashion director for Bergdorf Goodman.  Linda called me and said that there was a project I needed to hear about, Giovanna and I met and the rest was history.   I was brought on to the project about a year prior to the doors opening.  Giovanna created elaborate story boards which I would then take and imagine / design the sets from.   The creative team was a powerhouse of talent that met bi-weekly for 8 months to develop how the project was going to come together.  Christine Jones was our performance director, Jennifer Rubell, director of food performance, Shana Carolle director of circus, Thom Browne costume designer and Randy Weiner our producer.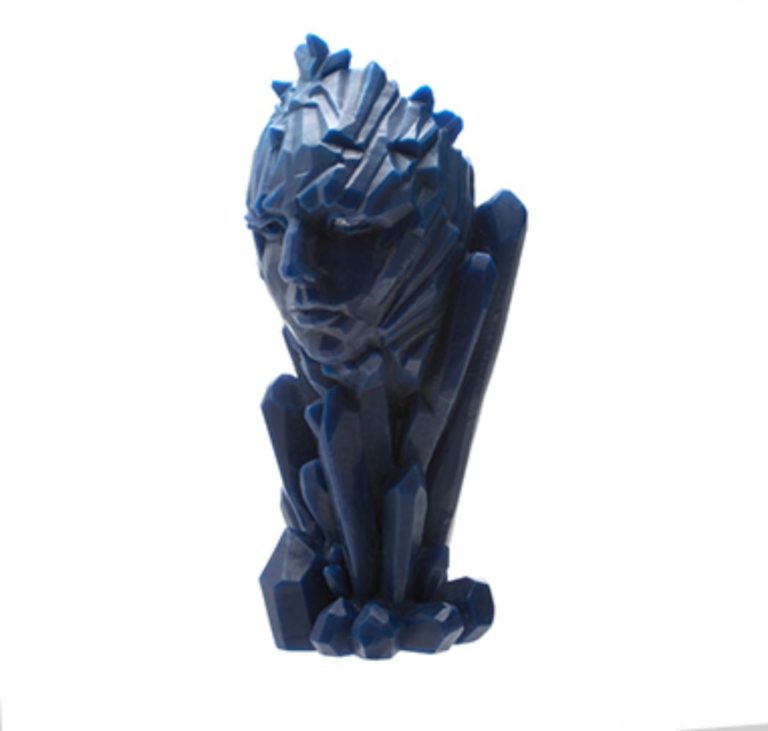 I love the Lady Gaga candles that you and George Sellers created for Barneys.  What was the inspiration behind the innovative design (a candle that cries molten tears when set aflame!)? How did Lady Gaga respond to the concept?
I created the original version of this product when I owned and designed for D.L. & Co. The first amalgamation was called "Deirdre."   I have always been fascinated with wax as a medium as it is both solid and liquid.  When I designed the weeping bust concept I wanted to create a neo-classical sculpture that had a contemporary "edge" and was desirable for a new generation.   Barneys asked me to design a project for their collaboration with Lady Gaga and I felt the weeping bust would be a great fit for the program.   Lady Gaga and her creative team wanted the products from the collaboration to be unusual, new and groundbreaking.    The weeping bust was a huge success with Barneys and Lady Gaga, it was one of the most expensive items offered in the collection and we sold through all of them.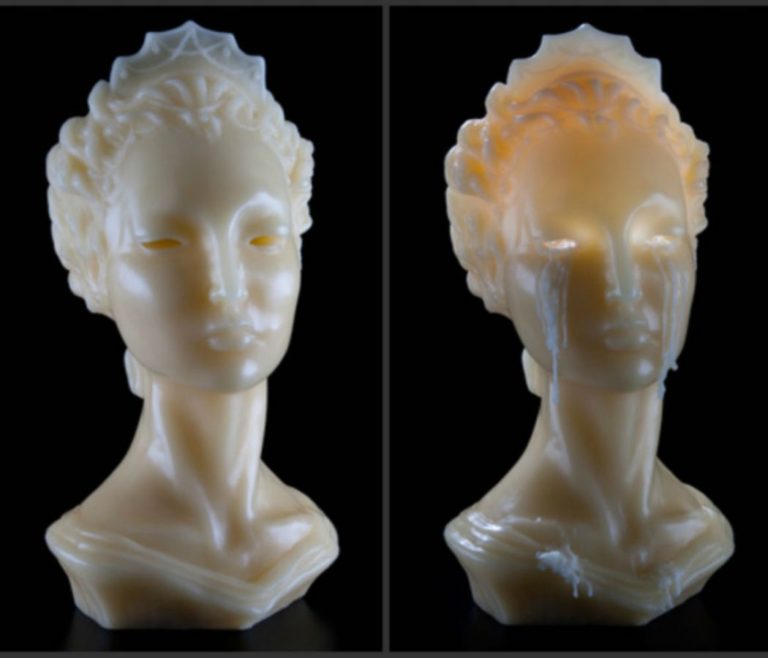 Your window installations for Van Cleef  & Arpels and Bergdorf Goodman are absolutely sensational.  Was there a particular installation that you felt best captured the essence of that particular brand?
In 2013 the collection was called "Palais de la Chance" and the jewelry inspired by symbols of good luck.   This particular year was a great success as all of the components came together in a spectacular way and echoed the jewelry design perfectly. I wanted the windows to have movement and worked with an animatronic designer to help create the effects I desired.  The results were spectacular, the movements were elegant, charming and added a touch of whimsy and magic to the vignettes.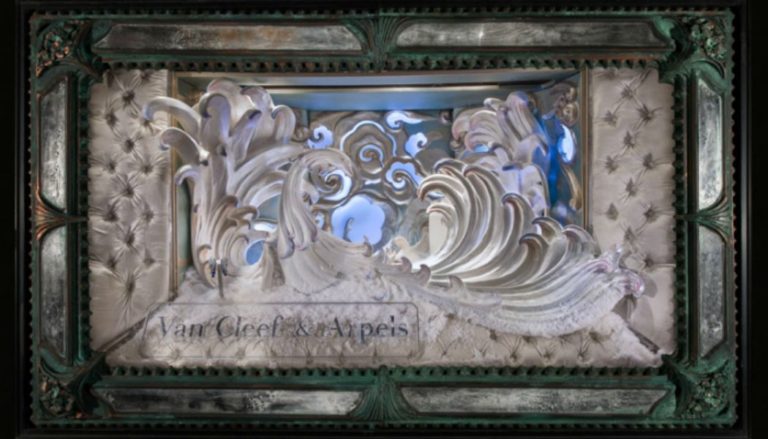 You identified a niche in the home fragrance category when you launched the bespoke, luxury goods of D.L. & Co.  Practically overnight, your brand could be found in every luxe LA boutique!  Was there a particular retail partner or strategic initiative that you feel really propelled the brand forward?
I was very cautious in launching the brand as it needed to be the right fit for what I was doing.   It was terrifying holding to this mantra as the company needed to generate sales.  Barneys approached me about 2 months after the brand had launched and wanted to be an exclusive retail outlet in the USA.  This partnership laid the foundation for the brand, as Barneys was willing to support, market and showcase the brand in the correct way.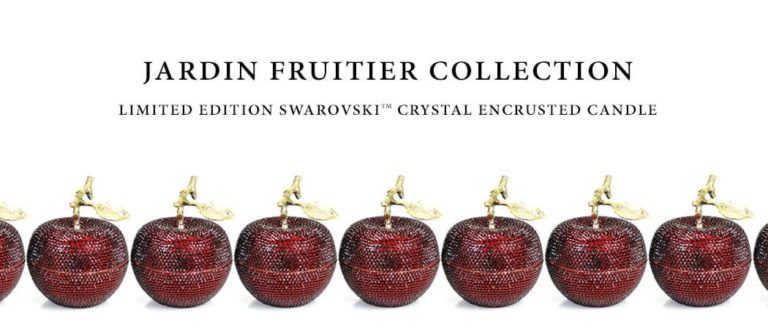 Tell us about your newest venture, Heretic.  In the highly competitive fragrance category, how will it stand apart?
Spring 2016 I launch my new fine fragrance collection called Heretic.   The brand has a very unique identity that I have been developing for the past four years.
The most vital thing for any new brand is to have rich content.  Many brands might have a good idea but thats not enough in today's market.   If you are looking for repeat sales from a new luxury brand there has to be rich content for the consumer to discover and become a part of.   Heretic is idea about a way of life and from this the products are inspired.
If you're inspired by Douglas and his work, you must follow his Instagram account @douglasl for a behind the scenes look at all of his ongoing projects.   In the meantime, we can hardly wait for Heretic to be revealed to the masses – you can bet I'll be first in line to buy it!