Life may be what happens when making other plans, but for stay-at-home mom turned entrepreneur Erin Condren, planning is life—and it should be as colorful, inspirational, and stylish as possible. She began her eponymous paper goods business from her home 10 years ago, producing exquisite customizable paper planners to give busy women the tools to organize their time and reach their goals. Since then, Erin Condren has expanded to include office supplies, apparel, and home décor, and plans to open a retail space soon.
Selling paper planners in the digital age may seem counterintuitive, but thanks to her close attention to detail, quality, and design, Erin Condren soon developed a strong fan base who gladly returns to purchase a shiny new planner each year, and then some. With a large, loyal following on social media, the company is able to engage fans daily, even sourcing new ideas for products and gaining invaluable feedback.
We were excited to chat with Erin as shares some insights into the ups and downs of entrepreneurship and what it takes to build and sustain a hugely successful business—and leave room for fun along the way.
Erin, from one working mom to another, your story is so inspiring on a very personal level. As you've grown your brand, how have you stayed true to your original vision, or is it really a constant evolution?
The core of my brand and my business really evolved from this idea of "Let's get it done so we can have some fun!" I wanted to create fun, happy organizational products that enabled busy working gals like myself to truly optimize their time so they could reach their goals and be successful and still have time to have fun! At the end of the day, I wanted my products to encourage people not just to schedule each day, but to celebrate each day, and although the collection has expanded, I think the products really have stayed authentic to that message.
Erin Condren products, like the LifePlanner, are a part of your customer's everyday essentials. Has the popularity of your LifePlanners acted as a gateway to other products like office supplies, apparel, home décor and more?
The LifePlanner has been the signature product since the first edition was released back in 2007. Longtime customers have been coming back each year for that new planner with this year's calendar and designs, and along the way they have seen just how much more we now have to offer. I'm so proud of the growth of this company and the direction we've been able to go to truly help people celebrate each and every day.
Your company is so active on social media. What role has it played in your product development in recent years?
Our community is incredible. I truly don't know another brand that has as special, as loyal, and as engaged an audience. We have so much interaction with this planner community on our social media channels and through these exchanges we get invaluable feedback that helps shape product development and sparks conversations about launching new lines that best suit the customers' needs and wishes.
With so many learnings and so much success, does any part of running a huge lifestyle brand throw you for a loop these days?
I frequently remind my team that I've never run a business before! I'm learning as I go! The past 11 years have been a crazy adventure and, absolutely, there are growing pains: There's increasing technology to keep up with and consumer behavior to study, and I'm challenged every single day. Luckily, I have an incredible team that knows how to tackle the curveballs we're thrown and to really set us up for success.
So many brands have a goal of getting into retail. Any words of advice for direct to consumer brands looking to expand in this direction?
I have longed for a retail space for YEARS. I think it's so impactful to have that brick-and-mortar experience, to flip through the pages of the LifePlanner, see the vibrant colors in person, and really have that full engagement with the product and others who also have a love for paper. Selling a paper planner solely online was a terrific challenge, especially considering that we launched the same year that the iPhone was released! I see opening a retail store at a time when people are moving to online as the same challenge, and I encourage any other direct to consumer brands considering it to do what they think will resonate with their customers. I believed in the paper planner when everyone told me it was going digital, and I still believe in retail. This store will be our way of inviting people in to see the entire Erin Condren experience. Without giving too much away about the new space, it will feel like an extension of my home, a place where people can gather, connect and, of course, unite in how they use all these great products too.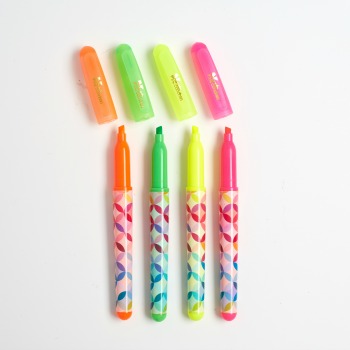 Check out Erin's website for Lifeplanners, accessories and everything you need to get organized in style.