I'm challenged to a remember a time when descriptors like "hand-made", "slow-churned" or even "artisan-crafted" didn't matter in the world of consumer products. Popping up on products as diverse as hair care to hors d'oeuvres, descriptors help us glean information as well as bring a little romance. Personally, I think it may have gotten out of hand, especially in Los Angeles restaurants where many menus read like a fairytale for foodies. I digress. In any case, positioning truly does matter which is why it's compelling to hunt for new buzz terms that cross industries to form a true trend.
The trend towards "dry" products has been building momentum for some time now. In food, it's the anti-sweet movement targeting a more savory and mature palate. In beauty, it's all about fending off the grease and getting that hydration that hair or body needs, minus the slick feel. These brands and products are on our radar as they define the movement in DRY.
DRY SODA CO.
This Seattle-based brand has developed a clever array of soda flavors to enjoy chilled or as a crafty alternative to traditional cocktail mixers. Dry Soda's founder Sharelle Klaus partnered with leading chefs in the Pacific Northwest to come up with an array of unique flavors including Cucumber, Lavender, Ranier Cherry, Rhubarb, Vanilla Bean and others. Bottled in clear glass bottles with bold branding, even their packaging elevates the sophistication of a simple soda. We enjoy the subtle taste that's not too sweet with just the right amount of fizz.
"I've always had a passion for the culinary world and enjoy making the most out of each part of a meal – the beverage included. So when I had four children, I wasn't going to let a lack of wine or cocktails stop me from creating a great pairing," notes Klaus.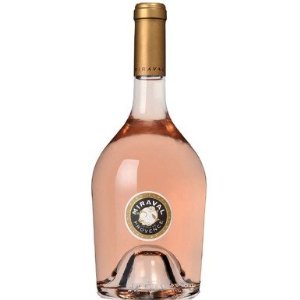 DRY ROSÉ
The anti-White Zinfandel, dry rosé has begun to shift America's long-standing perception of pink wine. I know, it's taken a really long time.
A great dry rosé hints of strawberries, cherries, citrus, flowers, herbs, and spices. France and Spain lead the way in rosé wine production and it's typical to see a blend of 2-3 different grape varieties used. Dry rosés made from Pinot Noir (often called vin gris) have delicate red fruit and warm spices; those from Syrah and Grenache (traditional in France) come with wilder berries and herbs; rosés made from Merlot are darker and heavier.
Dry rosé, typically enjoyed chilled, is particularly popular during the warmer months.
DRY OIL
Dry oil, for face and body, is a lightened up version of its heavier, greasier and more traditional cousin. The word dry is designed to make oil scare free. After all, most people fear oil when comes to skincare, the massive amount of oil-free products on the market prove it. The reality is, a myriad of environmental and self-inflicted activities can deplete our skin of much-needed natural oils, requiring us to replace the hydration in one form or another. Dry oil is a good way to go.
Dry oil can be derived from many sources, but is commonly extracted from botanicals and olives. Squalane is a popular dry oil. Squalane is a refined form of squalene, which can be found in small amounts in our own sebum. Big brands like Kiehl's, Fresh and Peter Thomas Roth have all introduced successful dry oils for skin and body.
DRY SHAMPOO & CONDITIONER
Aerosol dry shampoo blasted on to the scene some sixty years ago when the fantastically named Psssst! Instant Shampoo was introduced to help care for the health and hygiene of the infirmed. Largely ignored as a styling option for half a century, Psssst! now competes with every other professional, mass and prestige brand that has introduced a dry shampoo in recent years. Bumble and Bumble lead the renaissance, really.
Typically, dry shampoos come in spray or powder form, and not only soak up oil, they also clean hair, water-free. They're a great option for ladies who invest $40 plus on an expert blowout and are looking for some longevity. My own two cents- application technique is hugely important and is the secret to becoming a true dry shampoo devotee. To capture as much of the dry products market as possible, a few brands have now introduced dry conditioner; Serge Normant is one example.
Now, it's time to go invest in some "market research" on that dry rosé trend.