Gluttony, it's the unabashed theme for this month's favorite brands. Tis the season for overindulgence and overspending so let's get going: we've got six dollar donuts, a $1,000+ chocolate extravaganza and a tiny jar of cotton candy bursting with big flavor.
May your holidays be sweet….and slightly sinful.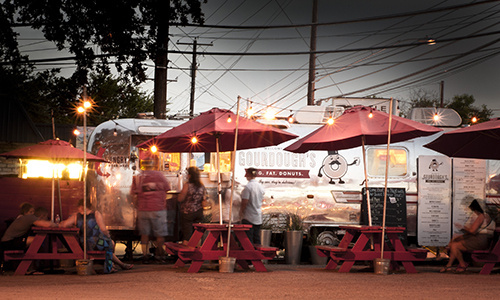 Gourdough's
Donut burgers, donut entrees, dessert donuts and a donut sandwich called the Saussy Cock. The creative menu at Gourdough's of Austin, TX translates fried dough into pretty much everything, with a heavy dose of delicious. We love The Freebird and the beer swilling donut logo.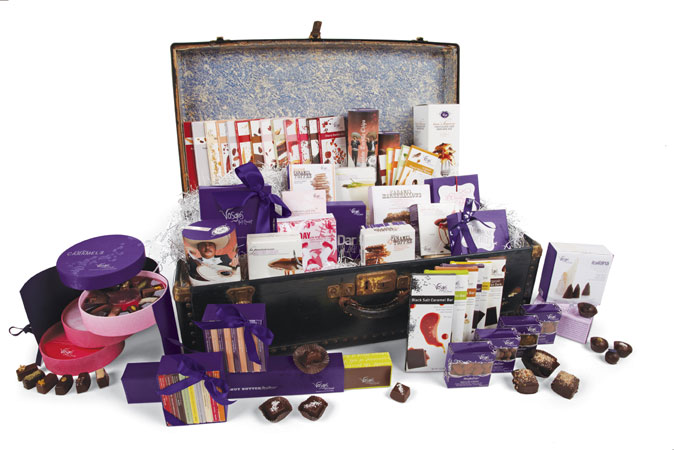 Vosges Haut Chocolate
Chicago-based experiential chocolatier, Vosges Haut Chocolate,  has been crafting incredible edible creations since 1998. Entrepreneur and visionary, Katrina Markoff, dares to dream in flavors far beyond the norm, often marrying them with fine wine and champagne. The brand has been a favorite for many, many years- we dream of gifting their luxe purple packages like the Steamer Trunk featured above ($1,045).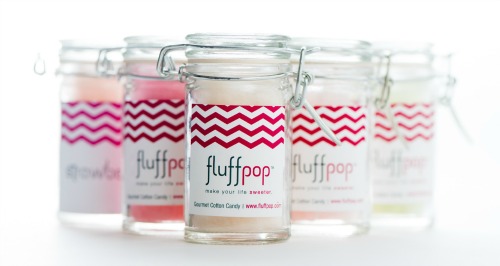 Fluffpop
Fluffpop's Artisanal Cotton Candy in mini mason jars brings on a sugar high that's absolutely heavenly. Single mom and serial entrepreneur Yasmeen Tadia was inspired to create a healthier alternative to traditional carnival cotton candy, in flavors that go far beyond boring (lychee, pineapple and our favorite, strawberry). Fluffpop's gluten-free, low cal, vegan treats are all packaged perfectly for gifting too.
-N.C.
P.S. We heart cool stuff, here's a few more of our favorite brands from November and October.