Like most people, we can't resist a little bling to take an outfit to next-level status. One jewelry brand that's a personal favorite of ours is Gabriela Artigas, an LA-based sister duo whose creative designs are bold and striking in their refined simplicity. Their clean, modern pieces have caught the eye many celebs, which helped catapult them to It-brand status and propelled the company's growth. We talked to sisterpreneurs Gabriela and Tere about their creative process, inspiration, and what it's like to mix business with family.
Gabriela and Tere, how does living and working in Los Angeles influence your brand?
Gabriela and Tere Artigas: There's a casual ease when it comes to Los Angeles style and our designs definitely channel this: We focus on creating statement pieces that are remarkably easy to wear. However, we would say the greatest influence on our brand is our family. Our grandfather, Francisco Artigas, was a modernist architect and his clean aesthetic permeates our collections. We are also influenced by our mother and grandmother, who always dressed very classically and elegantly but would punctuate her look with a deep green, beetle-shaped emerald ring. It was such a contrast and we love to explore the theme of juxtaposition when it comes to our jewelry designs. Travel and art are the two other big influences on our brand. Whenever we want to seek fresh ideas or renewed creative energy, we travel or visit a museum or art gallery.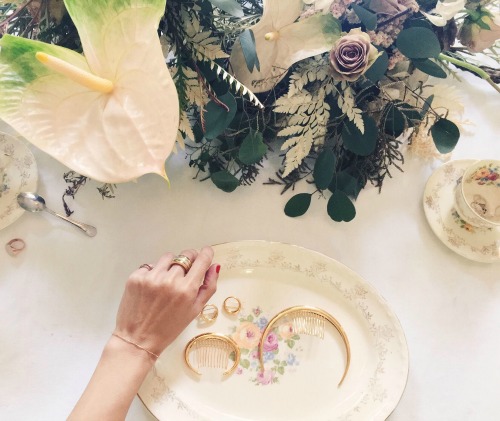 Your jewelry designs and overall brand aesthetic have always struck us as being incredibly well-refined. Can you give us some insight into your creative process?
Gabriela and Tere Artigas: The main thing is that every piece we design is intended to connect back to past pieces. And that every piece has a story. Our whole thing is more about how can we adapt a design into something new, so the two of us will always brainstorm the next stage in the evolution of our signature Tusk, for example.
Tere: Gaby will sketch out our ideas before we get into the more technical aspects of 3-D printing, and from there the final stage in our process is the wearability test: Before we ever present new pieces or even consider selling something, we live in it like we've worn it forever and will make any refinements to the design until it fits perfectly.
Gabriela, what are the pros and cons (if any) of having your personal name become a globally recognized brand?
G: We love having the Artigas name attached to the brand because we come from a family of architects and we're proud of our heritage. Using our family name also introduces a more personal touch. It's almost like saying to your customers, "I'm always going to be available for whatever needs you have." We feel deeply connected with the business and more accountable.
What is one of the biggest challenges you've had to overcome as you've grown the company?
T: Probably striking a balance between starting up a business and finding a successful work-life balance.
G: When you run a family business and you love what you do, you are willing to wear several hats and take on tasks outside of your formal job role in order to ensure the success of the business.
T: You will never hear us say, "Sorry, but that's not in my job description," because we both have a strong sense of commitment and accountability. Whilst nose-to-the-grindstone hard work can help you to scale a business in a scrappy way, we've since learned that it's necessary to set reasonable goals that align with our purpose and passions. It's allowed us to thrive more both professionally and personally.
How meaningful has celebrity been to your brand over the past 10 years?   
G: "We have had everyone from Gwyneth Paltrow to Bjork in our designs, and the brand value added by these celebrities is immediate and palpable. But we always say that providing amazing customer service is paramount to the success and continued growth of any company. Celebrity helps from a brand awareness-raising standpoint, but maintaining a satisfied, loyal customer base has been critical to driving sales for our company, which is why we focus on this area so intently and often liaise with customers directly ourselves.
When the day is done, where do you like to go for a cold drink and some quality sister time?
G: During the working week, we often go to one another's houses for some quality sister time and
some Mezcal.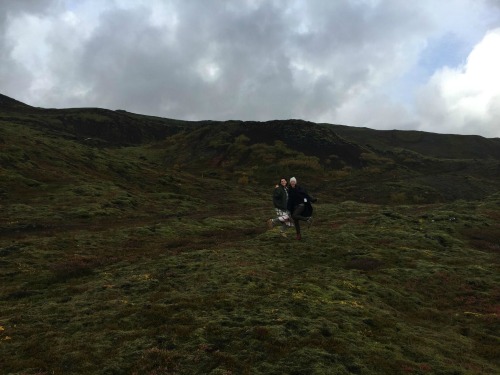 For more on Gabriela Artigas and to view the latest collection, visit www.gabrielaartigas.com