Friendly and oral care haven't always gone hand in hand, until now. Enter the game-changing brand with a strong sense of fun, hello. Hello has taken a totally fresh approach to caring for our pearly whites via formula innovation, packaging excellence and a healthy sense of humor since 2013. The big four (Procter & Gamble Co, Colgate-Palmolive, Johnson & Johnson Consumer Products and GlaxoSmithKline Consumer Health), who own 73% of the nearly $6 billion oral care market, drive their product messages home through scare tactics and fear based marketing while hello focuses on being friendly and approachable. Burn free mouthwash, toothpaste that tastes good and alcohol-free breath spray all make you want to pucker up while stepping up to a more elevated oral care experience. And with hello, trading up doesn't mean paying up- their five-ounce Mojito Mint Fluoride Toothpaste rings in at $4.49, just a tiny bit more than the aforementioned mass brands.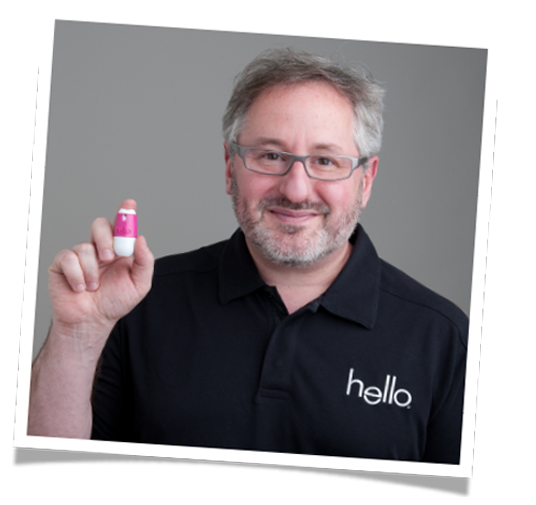 Being out in front of the pack is not easy, but it takes brands like hello to upset the norm and change the future of a category like oral care. Great leadership on the road less traveled is essential and hello has that in spades. Super friendly and shockingly accessible, hello CEO Craig Dubitsky has been known to Skype with brand enthusiasts and skeptics alike, on a regular basis. His appetite for bold branding and experience as a change agent investor and marketer has helped bring hello to where it is today- that and an incredible team who shares his passion for great products. Meet hello…
Let's go back to the beginning- how did hello get started?
Craig Dubitsky (CD)- I've had a bee in my bonnet about oral care for a long time; it seemed more like oral scare than oral care to me, and whenever I looked at the staples of the category I saw images of extracted teeth on the packaging. I don't know about you, but I like to think of teeth in my mouth, not yanked out of my mouth, thank you very much. And when I saw traditional oral care advertising, it included folks I couldn't relate to. I received messages that made me think that if I wasn't whitening I was frightening, and that a good experience meant that I could escape my next visit to the dentist without getting drilled, filled and billed. Everything seemed to focus on fear or shame—if you don't use Brand X, you'll never get the date, or the dentist is going to put the hurt on you. Not friendly…at all! I like to think that as a species, we've evolved a bit beyond the classic drivers of fear and shame…I like to think that we're smarter than that now. I looked at the ingredients in leading brands, and I found things that really blew my mind—artificial sweeteners like saccharine, harsh antimicrobials like triclosan, unnecessary and harmful bits of plastic microbeads—and I thought, I can't be the only one who might want something better than this. So I set out to change things with hello.
How did you help buyers and potential customers see the value in thinking differently about oral care when hello got started?
I'm very fortunate to have had some great experience with transformational brands like method, eos, Boots and Popcorn, Indiana. Through my experiences with these brands I was also very fortunate to build relationships with some senior folks at various retailers over the years. So when it was time to launch hello, I was able to spend time with retail partners right up front as I was developing the brand, and get all sorts of great input and insight. A good thing about oral care—everyone (hopefully) has teeth, and household penetration for the category is extremely high, so every merchant is fairly fluent in terms of the current dynamics of the category. The fun part (aka, the challenge) was getting folks to look at things through a different lens. When I explained to folks that everything looked masculine and aggressive, and that the claims and flavors were basically the same, eyes opened a bit wider. I'd show our colorful, modern packaging. It feels great in your hand. It looks great in your bathroom. It makes you smile when you read some of the copy. It's just far more friendly than what's out there. And when I let buyers try our naturally friendly formulations with flavors like mojito mint, pink grapefruit mint, and blue raspberry, faces really lit up. I think retailers also saw value in the fact that we were trying to create something new, exciting, highly efficacious and highly natural in a big category that hasn't seen a truly new, culturally and emotionally relevant brand in a very long time. And in the world of retail, I think the word "new" is a very powerful one.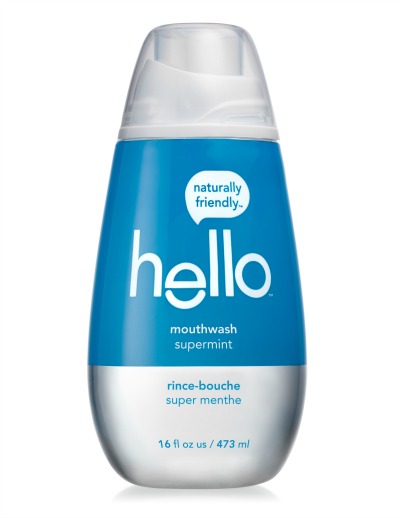 Craig, you've had an amazing career in personal care. Do you think there are significant parallels between the oral care and beauty industries?
Thanks for that! I feel like I've been extremely lucky to be honest, and I think the luck perpetuates through positive attitude and interactions.
To your question, I think there are tons of parallels between oral care and beauty. People (I hate the word "consumer") write their personal narratives through their stuff. We all make emotional and economic choices about the brands and products we want in our lives, and there are no such things as boring categories—there are just uninspired, boring executions. So our job as brand stewards—regardless of category—is to bring something special and gorgeous to the party, something peeps can fall in love with versus just use. People who brush their teeth (which I hope is everyone!) use these products multiple times a day, every day, and last I checked, folks who are into their beauty regimen use their fave products multiple times a day as well. It's about connecting, about elevating the everyday through more thoughtfully created products and brands.
What are some of the fun (and friendly) ways you get the word out about hello products? Spoiler alert: we spotted hello on The Today Show!
We share images across social platforms a lot. Hey—you can't be called "hello", talk about being friendly, and than not be social, right? Taking that to a bit of an extreme, folks can skype with us, ok, me, right from our website. And yes, it's really me on the other end, and yes, I really pick up. I think authentic interactions have been really important for us; you can't outsource soul, and we're really serious about being seriously friendly. People have a bullshit meter, and they can tell when you're for real. We're in this to change the game, to make better products that make you smile when you use them, and that are free from a lot of unfriendly ingredients and unfriendly practices, like animal testing. Using social channels to share our story and our day-to-day thinking and goings on let's folks really engage and see what we're all about. I think we now have the largest Instagram following of any nationally distributed oral care brand in the US now, and we're growing really fast.
We find that sampling is also really important for us, because when folks try our pastes, they flip. Everything in the category is some slight mint variation—radiant, icy, arctic, brilliant, cool, fresh—and while we also have mint, we have peach mango mint, bubblegum, and a bunch of new flavors coming out. One taste, and you'll wonder what took so long to mix it up a bit, and that's where sampling works really hard for us.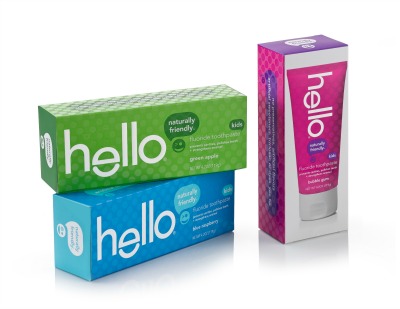 As the CEO of a growing, dynamic company, what are some of the ways you keep your team excited and motivated to think differently?
We crank tunes in the office constantly. We have dogs in the office. We go on product and retail safaris. We eat together. We share stuff that we find exciting. We can finish each other's sentences. I like to say that no one has sole dominion over good ideas, and that we have no layers and no legacy…so the coolest, best ideas always win, and everyone has an active voice—Supply Chain can come up with a great social post. Finance can improve copy. I think it's this openness, this constant curiosity and sense that "we can dream it, and we can do it" that keeps folks fired-up. I think we also move as one, and we're really fast (we went from concept to fully commercialized product in under 6 months), and I believe the thrill that comes with seeing an idea brought to life that quickly—and with so much valuable, real-time input from everyone—really motivates us all.
We love the idea of having a crush on your brush! So tell us, what flavor toothpaste are you currently crushing on?
My bathrooms at home are a little out of control—our kids are trying new flavors and formulations, and my wife and I are rotating through flavors all the time. I tend to leave out an assortment of our products on a big shelf over the sink. It's really great to have options, and I like to mix things up depending on my mood and what's happening; getting ready for a board meeting, I become a purist and go with supermint—which is a zappy combination of mint, spearmint, and peppermint. After a long day and maybe some tikka masala, I like to go with a peach mango mint nightcap. The average person has about 10,000 tastebuds, and I love the idea of taking them for a spin!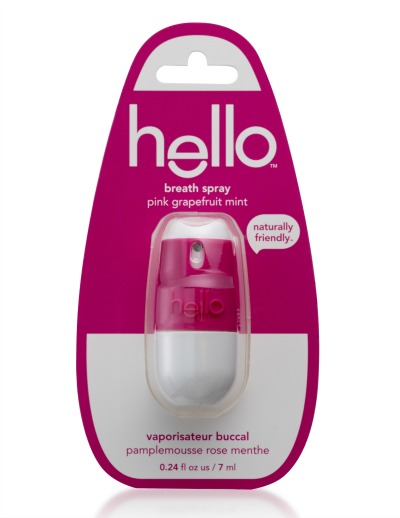 -N.C.
P.S. We're pretty crazy for this brand- check out hello on our list of favorites.
Sources: Euromonitor, GCI Magazine