A dreamer is one who can only find his way by moonlight, and his punishment is that he sees the dawn before the rest of the world. – Oscar Wilde. 
A dreamer, visionary and creative soul, Sara Jane Martini has a god given gift for being out in front of trends. Fashion, lifestyle, beauty and beyond, she's long arrived at the next innovation while the rest of us are still warming our engines. With a long career spanning several decades in retail and visual merchandising, Martini has made it her business to think ahead. Her latest venture, HoboJane Boutique, is bringing a forward thinking, cool sensibility to Long Beach, California's seaside chic.
Just seven short blocks from the ocean, HoboJane is a lifestyle boutique for the modern maven. An innovative mix of vintage and new clothing, furniture, gifts and accessories at grab-all-you-can prices. As nearby Belmont Shores becomes more chain store driven, retailers like HoboJane bring Long Beach residents a much needed eclectic alternative for the budget minded.  More color, snark and sass, less  corporate. We like it, and you will too.
To give us more insight into the inventive world of HoboJane Boutique we caught up with the dreamy Sara Jane Martini over one of her signature Jalapeno Watermelon Margaritas…

Sara, can you tell us about your background in retail & merchandising?
 I have always worked in fashion and knew from the beginning I was going to be a visual merchandiser. I started out at a boutique in Detroit doing the buying and the visual merchandising. Looking back, I was given a great opportunity and thankful for all it taught me. I moved to California to pursue my fashion career and worked for a few mainstream retailers before landing at Quiksilver, where I worked for 12 years starting as a visual coordinator and ending as Director of Visual Merchandising and Store Design for the Retail division. I adored working for them in the early days; it was an amazing company with tons of synergy and collaboration. We worked together, played together, surfed together, vacationed together. It was truly an amazing time. After one of many mass layoffs, I left in 2008 and started my own consulting business. The move proved timely in light of so many layoffs and companies not hiring full-time employees as often. I had the opportunity to work for companies both large and small, providing visual merchandising manuals to window concepts and floor flow maps. I took on a few long term jobs before deciding that I needed to do for myself what I have been doing for others all this time, own and operate my own boutique. I have come totally full circle!
HoboJane is more than just a store. Can you share more about the overall concept of your brand?
 HoboJane is a mix of new and vintage goods curated to balance and compliment each other. I wanted a space that weaved old and new and told a story as you meander through. It typically takes two passes, as customers like to stroll and sip wine without any high-pressure sales tactics. I have an assortment of gift items such as cards, candles as well as apparel for women (mens coming soon)!
Currently, I carry a small menswear line along with the full line of sunglasses from RightEyewear (below) out of Huntington Beach. This is just one of the many collaborations I am excited about! Right Eyewear will feature all of their amazing shades at HoboJane, which will be their first retail storefront.
 I also carry custom tees and totes with our best-selling snarky tags such as 'Everyday I'm Hustlin' to 'Do Epic Shit'. Customers like knowing they are custom to my shop. Supporting local shops is top of mind for my clients, which is highly appreciated.
Part of the HoboJane branding is carried thru in the lifestyle aspect as well. Monthly, I do a Sip and Stroll event inviting local artists to showcase their goods, and have live music as well. These are always fun events and we feature a specialty cocktail each time, last month's was Jalapeno Watermelon Margaritas. Sip and Stroll incorporates local artists, neighbors and gives people the opportunity to shop for cool items that won't break the bank. It's been a very conscious decision to carry affordable brands that appeal to the predominant demographic in this area. Weekly I hear, "Finally somewhere I can get something cool, without spending a fortune."
How do you spot the trends you feature?
 I follow a lot of girls on Instagram, which is a bounty of trends, styles and fads. I also will carry a single piece of something and ask customers for their feedback on fit, style, and most importantly, price point. Finding goods at the right price point is a challenge, but so far attainable. You just gotta know where to look!
You recently launched a new label of your very own, Hobo Blu, what products are you launching and how did the idea come about?
Hobo Blu is a collaboration with a friend from my Quiksilver days, Lisa Erbacher. She has an amazing jewelry line called rubyblu and we talked about doing an off-shoot private label with custom tee shirts, totes, cuffs, wallets, leather bags and duffles. The ideas are endless. We decided to merge our names together and Hobo Blu was born. We will be showcasing these goods at festivals this summer via Lisa's vintage trailer. The concept is in its infancy, but prototypes are in place. I learned how to sew leather- this is going to be a busy summer!
Finally, what do you think- does snarky sell well?
Snarky sells well for now, but onward and upward I go looking for the next big thing!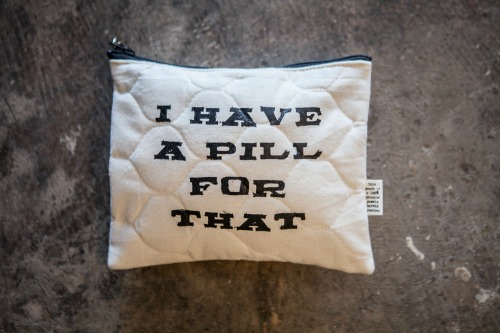 The ultimate lifestyle boutique, HoboJane is @ 3414 East 7th Street Long Beach California 90804. Hustle on over!