Every year, around this time, you can find me pouring over the Hollywood Bowl events schedule to plan my summer's entertainment. It's a bit of an obsession, really, and I look forward to each Bowl season with enthusiasm. The warm nights, bottles of rosé and sense of community we rarely unearth here in Los Angeles, are all very special.
This legendary warm-weather concert venue offers a daily love letter to Los Angeles; giving the city night after night of glorious music, entertainment and memories. And in a town full of $6 cups of coffee and $25 parking spots, the Bowl's wallet-friendly ticket prices allow all of us to experience the magic. I've swayed to Tony Bennett for $2 and rocked out to Aerosmith for $11. Big acts favor the Bowl but it's also a fantastic place to discover new talent or host a family night. This year, I cannot wait to see E.T.- the Extra-Terrestrial on the big screen!
The Brandettes are thrilled to meet the woman behind the Bowl's branding to discover more about the marketing magic that makes this venue extraordinary, in a city that already shines bright. Shana Mathur, Vice President, Marketing & Communications for the Los Angeles Philharmonic Association, answers our most pressing questions: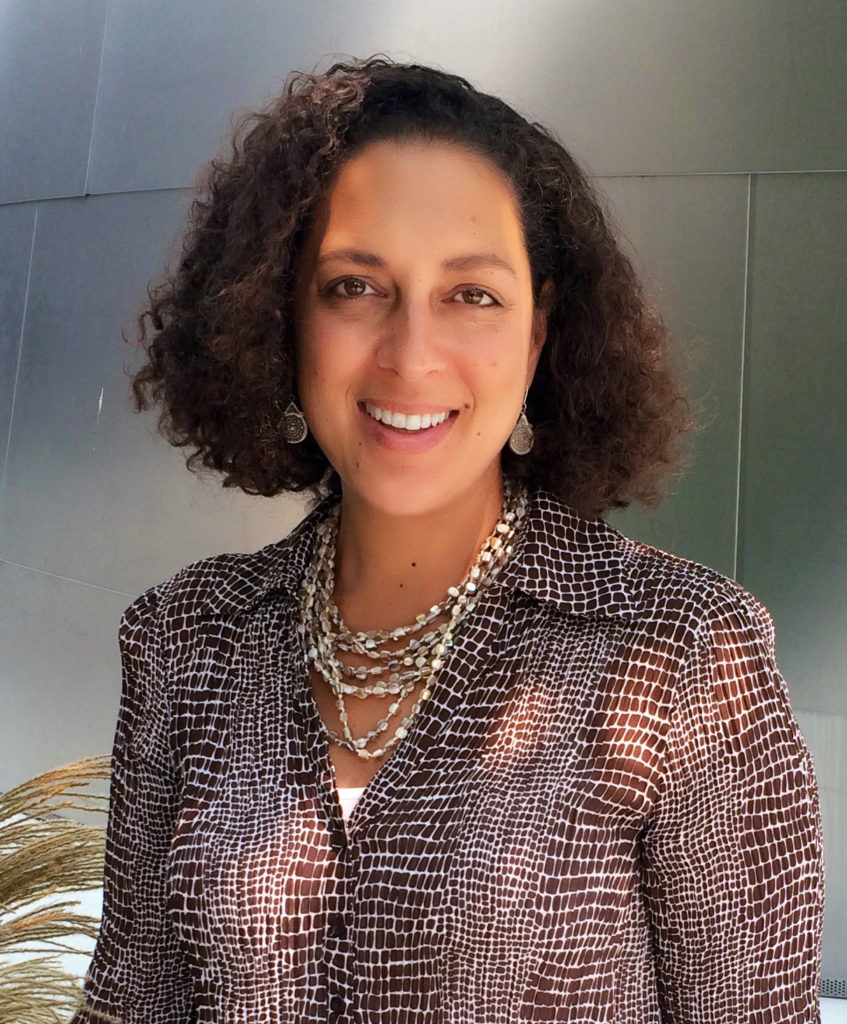 It's wonderful to meet you Shana! Can you please tell us about more about your role and main focus at The Hollywood Bowl?
My position is Vice President, Marketing & Communications. I lead the marketing efforts at both Walt Disney Concert Hall and the Hollywood Bowl. Marketing includes sales, customer service, direct marketing, research, advertising, digital/web, promotions, graphics, publications, and retail.
How has the marketing for The Hollywood Bowl evolved over the years?
When I started at the LA Phil in 2008, there was no digital team. I created the team that year and since then, we all know how integral and central digital has become in marketing. The entire conversation has shifted online. Over the years, we've also significantly expanded our promotions efforts. Brand partnerships are more important than ever to maximize visibility and reach customers directly. We do this through robust retail, brand and media partnerships, ranging from Whole Foods to Coca Cola to The Wave radio. In general, marketing has shifted in terms of the increased number of impressions needed to reach a customer and to trigger a sale. We are, of course, fortunate that the Hollywood Bowl is a beloved experience in LA and that we are selling a desirable product, but that doesn't make it easy, it just increases expectations!
The variety of talent featured at The Bowl is incredibly diverse- do you market each event differently based on the target demographic?
There is an underlying audience for concerts at the Bowl that is fairly consistent and responds to our general marketing. We have a significant and loyal subscriber base as well. But yes, we do market each event to target demographics. There are concerts perfect for families, for boomers, for millennials, and for everyone around and between.
We frequent the Bowl every summer and have seen themed events like the Sound of Music Sing-Along and 80's Night come back several seasons in a row. Have these types of events formed a loyal following and culture all their own?
Hugely loyal. Sound of Music Sing-Along is an incredible tradition at the Bowl and is always a season highlight. The mix of drag queens and little kids still amazes me each year. This season, to be more timely with the 50th Anniversary of the film, it's happening on June 26 (rather than the usual September period) so people need to mark their calendars! Grease Sing-Along has a big following although we're taking a break this year to do Back to the Future with orchestra, and 80's Night is taken care of via our Fireworks Finale with The B-52s and Psychedelic Furs, for three nights – September 11, 12 and 13!
Have you ever been blown away by the success of a specific event and why?
 I am always blown away by the success of our events that target a specific culture in L.A. They are hard work for the staff, although very rewarding for all involved. We've celebrated the Chinese, Filipino, Mexican, Persian, Indian, Armenian, Japanese and other communities over the years, featuring the biggest stars from those cultures. It's always incredible to introduce new people to the Hollywood Bowl as it truly is L.A.'s venue.
We're sure you've had some pretty one-of-a-kind experiences at the Hollywood Bowl- if you had to name your favorite show, EVER, what would it be?
You are right. I've had so many mind blowing experiences there and feel so lucky to have seen so many of the greatest performers of our time. I can't name my favorite show EVER because, honestly, there are so many for so many different reasons (cop out). But at the top of my list are Grace Jones, Donna Summer, Gustavo Dudamel with Juan Luis Guerra, Sergio Mendes' "Timeless" (so long ago!), and Mary J. Blige with Jay-Z (presented by our promoter partners Andy Hewitt & Bill Silva) which was my very first concert as an employee. I'm sure this season I'll add something else to that list!
The Hollywood Bowl's 2015 season kicks off on June 20th with Journey and The Bowl's signature fireworks show. See the entire 2015 schedule here
– N.C.
Image courtesy of the Los Angeles Philharmonic