As the temperatures here in Los Angeles climb higher and higher, I can't help but crave time at the beach. Zuma, Santa Monica, Laguna and San Clemente…they're all stellar options in my book. Summer vacation affords a few extra hours of daylight to soak up the sun, enjoy family time and show off our favorite beach gear. Did you know that 96 million Americans find their way to a beach each and every year?
Looking good and staying cool while beach bound is paramount in image-obsessed Southern California, and many other sunny locales. So, in honor of summertime, we've assembled a list of our favorite splash-worthy towel brands that will keep your position as trend setter intact while on the sand.
SUMMER VACATION PICKS FOR POOL & BEACH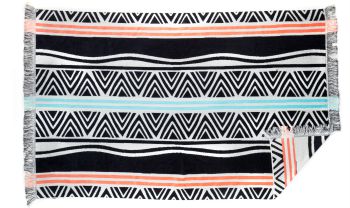 RUBY MINT
Inspired by the California coast and the laid back lifestyle that comes from shuffling around in sandals nearly 365 days a year, Erin O'Neil created RUBY MINT to bring high quality lifestyle products to a discerning customer. The luxe cotton, meticulous details and bold prints of RUBY MINT's towels stand up to the wear and tear of salt, sand and that occasional popsicle that got away. We're crazy for the Colony and Tropicana prints (pictured).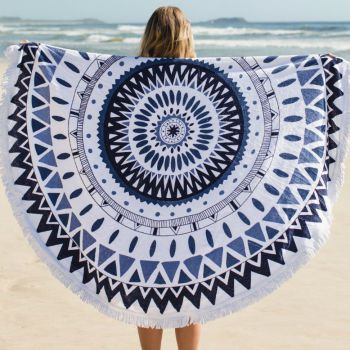 THE BEACH PEOPLE
The now global brand, founded just two short years ago by sisters Emma and Victoria in Australia, was the first to introduce round towels made of plush 100% cotton. The Beach People have drawn rave reviews from beachgoers who love the size (1500MM), durability and stand-out designs of their Roundie, blanket-like towels. The hand-drawn pattern on the Majorelle (pictured) had us at hello.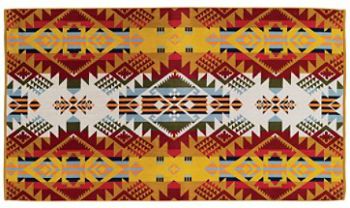 PENDLETON
Pendleton Woolen Mills, established in 1863, knows a thing or ten about making fine fabrics. The heritage brand, Portland-based with a New Mexico vibe, has a whole line of cotton velour beach and spa towels with designs that mimic their signature blankets. It's great to see Pendleton evolve to address a younger design-minded generation. Beach towels are priced at an affordable $49.50, so you can grab more than one.
Have a favorite brand for the beach? Drop us a line, we'd love to hear from you.
Feature image courtesy of RUBY MINT
Source: National Survey on Recreation and the Environment