It's always interesting to discover a product that suddenly steps into the limelight after years (in this case, centuries) in the shadows. Hot sauce, pardon the pun, is a product that is absolutely on fire currently.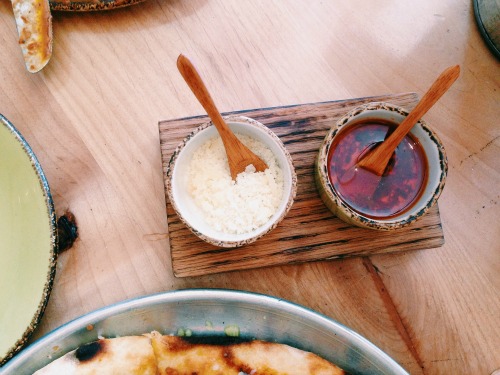 Domesticated chile pepper plants were cultivated and used in cooking as far back as 6,000 years ago in South America. The first commercially bottled cayenne pepper-based hot sauce came to market in the early 1800's here in the United States, according to chiliworld.com. Today, the market for hot sauce has skyrocketed to include tens of thousands of various condiment styles, all rendering chilies into a liquid via water, vinegar or fat plus various differentiating spices. According to a recent Fast Company article, the hot sauce market is reported to have grown 150% since 2000 and is on track to become a $1.13 billion industry, in the United States, by 2017.
The blending of cultures and greater acceptance of exotic food trends can be thanked as the main drivers of hot sauce sales domestically. Tabasco is holding their market leader position with a strong 18% market share and enviable brand recognition. Brands like Frank's Red Hot, Tapatio, Cholula and Huy Fong Foods' sriracha sauce are enjoying record growth and consumer loyalty. A recent NPD study found that 56% of U.S. households keep hot sauce on hand, using it to spice up every kind of food imaginable. And while millennials are the most enthusiastic audience for the hot and spicy trend, the 65+ set is the second biggest demographic for hot sauce.
Fascinated by the success of all things spicy, we put together a quick list of five fun facts about the hotter than hot category of hot sauce:
Shoppers in the South purchase more hot sauce than any other area of the country; residents of the East consume the least.
Americans consume about 27 billion hot sauce slathered chicken wings annually, 1.23 billion on Super Bowl Sunday alone.
Huy Fong sells about 20 million bottles of sriracha sauce every year, in packaging emblazed with the founder's zodiac sign, the rooster.
Cholula hot sauce is named after the oldest inhabited municipality in North America, a 2,500-year-old Mexican city with 365 churches.
Blair's 16 Million Reserve is considered to be the hottest hot sauce on the market today, registering 16,000,000 Scoville units* or 3,200 times hotter than a jalapeño.
Have a favorite hot sauce to turn us on to? We'd love to hear from you.
-N.C.
* The Scoville Scale is used to measure the pungency or hotness of a chile pepper. The chemical compound found in chile peppers (from the genus capsicum) that gives this piquant heat is called capsaicin. The number of Scoville Heat Units in a pepper or hot sauce indicates the amount of capsaicin present.