A friend's recommendation is, by far, the most compelling motivator driving a new product or brand discovery for any consumer. Present company included. So, when talk at a recent lunch with a friend turned to her favorite indie beauty brand, I was all ears.
By Rosie Jane is alluring for so many reasons, not the least of which is the five-year-old brand's simplicity. The lack of clutter is totally compelling- Founder, Rosie Jane Johnston (pictured below), knows what she likes and sticks with it. The focus is a profound sign of confidence from Johnston, who embodies the laid back California vibe she promotes in her cosmetics and fragrances. Oh, those fragrances! Lila Lou's freshness reminds us of a summer picnic in the park while Tilly is sweet Malibu sunshine, bottled.
A makeup artist who counts many celebrities as clients and friends, Johnston also knows a thing or twenty about crafting an easy breezy sun-kissed flush. She created the Essentials Cheek and Lip Gloss to serve today's modern consumer and her need for multi-tasking, eco-conscious cosmetics that really perform. Even better, they're made with organic ingredients that are free of parabens…and shimmer. Cause sometimes a girl glitters all on her own.
Just like my girlfriend, I now have mad love for By Rosie Jane. It's a brand that feels perfect for right now. I love the fragrances, the emphasis on quality and most magical of all, I swear I can feel Johnston's inspiration each time I roll on a little swipe of Leila Lou. And there's more enchantment ahead, including a new fragrance (James) and a heart-warming partnership with Lava Mae, the San Francisco charity determined to bring greater dignity to the city's homeless community through mobile shower facilities. Who better to share the message than Rosie Jane herself?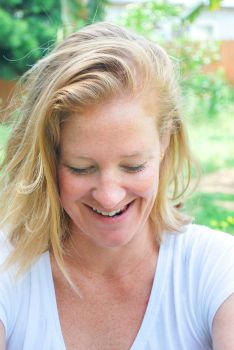 Rosie Jane, you're a Cali girl now, by way of Australia. Have you always wanted to create your own lifestyle brand or did the L.A. scene take you by storm?
Rosie Jane (RJ)- Creating a lifestyle brand took me a bit by surprise – I created the Leila Lou fragrance first and everything just grew from there. L.A. has definitely influenced the look and feel of By Rosie Jane because it represents the way I love to live and the style that I love. Relaxed, simple and effortless.
Being cruelty, paraben, sulfate, phthalate & phosphate free is a big commitment, but you do it at a reasonable price point. Tell us about the conscious choice to stay away from certain ingredients and testing practices?
When creating products, it's hard to stay away from all the supposed 'bad' ingredients and practices. I try not to give myself too many rules and restrictions but there are some things that are totally un-necessary; so that's where I draw the line.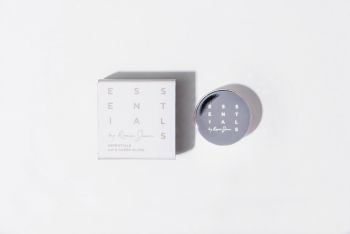 Tell us about your branding and fragrance direction – when did you know they were just right?
I have a big sign in my office that says KEEP IT SIMPLE, that's our company motto. We apply it to everything we do: packaging, fragrances, beauty and lifestyle.
The hardest thing, when creating a fragrance, is knowing when to stop. I trust my instincts and when something isn't working, I will walk away and let it just be.
With branding, it's been a learning experience. It took me a while to realize that it's about authenticity. The look and branding behind By Rosie Jane really comes from a selfish place. I create and design what I love, and what I would want to buy and be attracted to.
I always remember my mom saying – when it comes to choosing a gift for someone, buy something that you would love to receive and more than likely that person will love to receive it too. That's how I feel about By Rosie Jane – if I love it, I'm sure someone else will too!!!
There's a growing trend in dual use color cosmetics, like your Essentials Cheek and Lip Gloss. Where did the inspiration for these come from?
I am a makeup artist by trade, so for many years I would use lip-gloss on the cheeks and lips of my clients. I love the dewiness it created on the red carpet without using shimmer. I wanted to create a product that gave the same results but was hydrating and good for the skin. Essentials Cheek and Lip Gloss was created!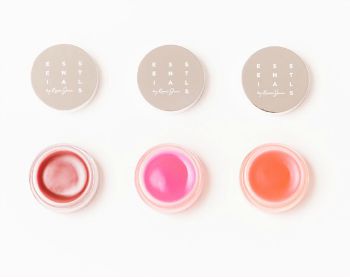 How did your partnership with Lava Mae come to be?
RJ- About a year ago I was researching homelessness in the U.S., online. I came across a grass roots organization called Lava Mae. I was so taken by their philosophy that we contacted them and asked how we could help. I truly believe that just the simple and essential act of taking a shower, washing your face, brushing your hair and teeth is life changing in a way that no one understands, until they can't do it.
We are so excited to partner with Lava Mae on our 1 for 1 program. For every bottle of body wash sold from our website, we will donate the cost of one shower to someone living on the streets.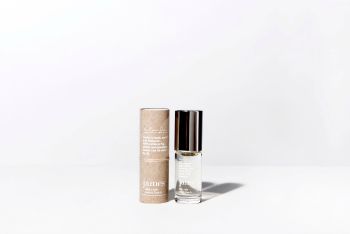 What's next up for the By Rosie Jane brand…can we get any sneak peeks?
RJ- Lots of exciting thing in the works, but coming up next we have our new fall fragrance, James, launching exclusively into select Splendid stores and on Splendid.com for the month of August!
We are also working on an amazing collaboration with a Portland-based ceramics brand, Pigeon Toe. Stay tuned!
Discover By Rosie Jane cosmetics and fragrances right here!
-N.C.