Understated. Elegant. Timeless. Three words that perfectly describe the Loeffler Randall design aesthetic. Founded in 2004 by visionary Jesse Randall, this effortlessly chic brand has established its place in the fashion world by selling to Bergdorf Goodman in their first season, collaborating with brands like Gwyneth Paltrow's goop and winning the coveted CFDA Swarovski Award for Accessory Design.
Inspired by a need for shoes that could keep up with her dynamic lifestyle (Jesse is a mom to three little ones!) her designs may be recognizable for their subtly statement-making style, but comfort is what really sets her line apart (and we can vouch for that first hand!).
Jesse's latest expansion is the fall/winter 2015 collection of covetable outerwear that has already amassed an impressive celebrity following (and we're pretty crazy about it too).  We caught up with Jesse to talk strategy and learn more about what's next for this exciting brand.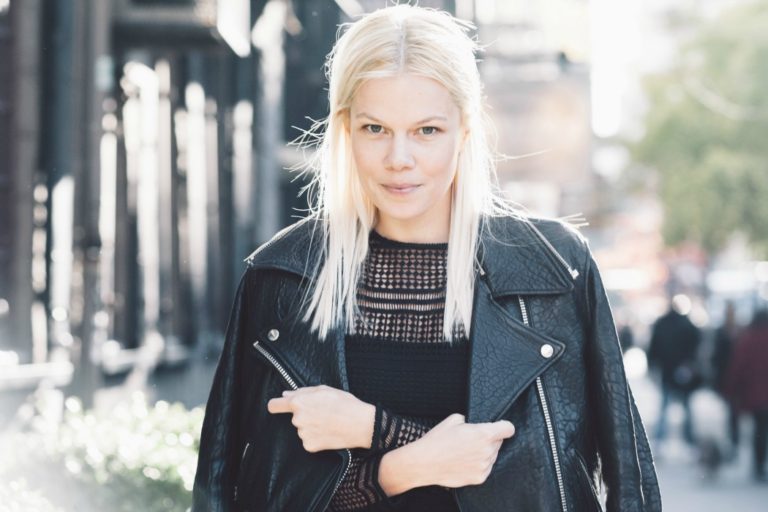 Even with the extraordinary fit and daring, but timeless design of your shoes, Bergdorf Goodman picking up the line in your very first season is something of an industry coup. For aspiring designers, do you recall if there was something specific that really won the buyers over?
I think it was our mix of cool and feminine that they loved then and what still works well today. Having BG be our first account was a huge accomplishment for us and we are so proud to be their partners all these years later.

You have done some fabulous brand collaborations.  I especially loved the capsule collection you designed for goop (those gold-mirrored stacked heels on your Felix bootie were amazing!).  With so many brands trying create meaningful collaborations, can you tell us how the goop partnership came to be? 
We love goop's aesthetic and felt like an LR/goop collab would be a great idea. Together with goop's team we created limited editions of LR favorites, like our Rider bag and Felix booties. It was a really fun project.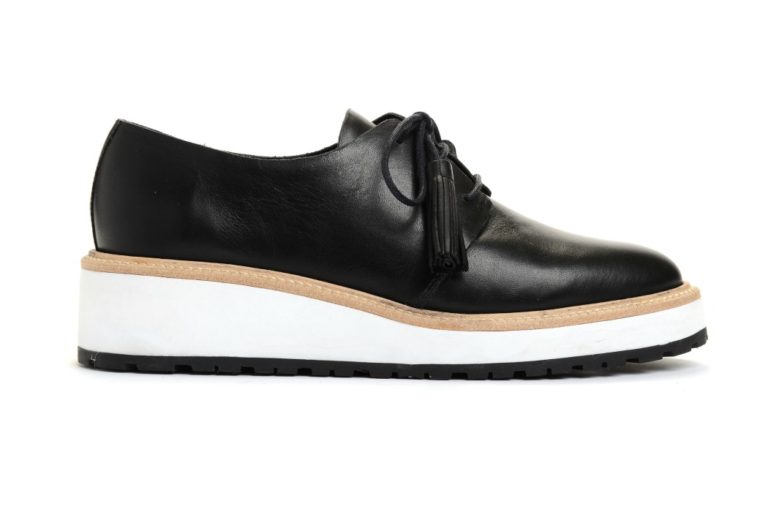 Tell us about the decision to expand to coats after nealy a decade of specializing in shoes. 
I love coats so much. I wear them the same way as I wear my shoes and bags – they complete my outfit and are statement pieces. I love to design things that I am passionate about so this was a fun project for me to work on.
You are known as both a fashion and home décor style icon – I loved your recent feature on Cup of Jo!   As your product line expands, do you see LR becoming even more of a lifestyle brand? 
I would love that. Home is such an important place for me and I get energized by thinking about our spaces and how I would like to decorate them. Someday my dream would be to have a small children's wallpaper collection.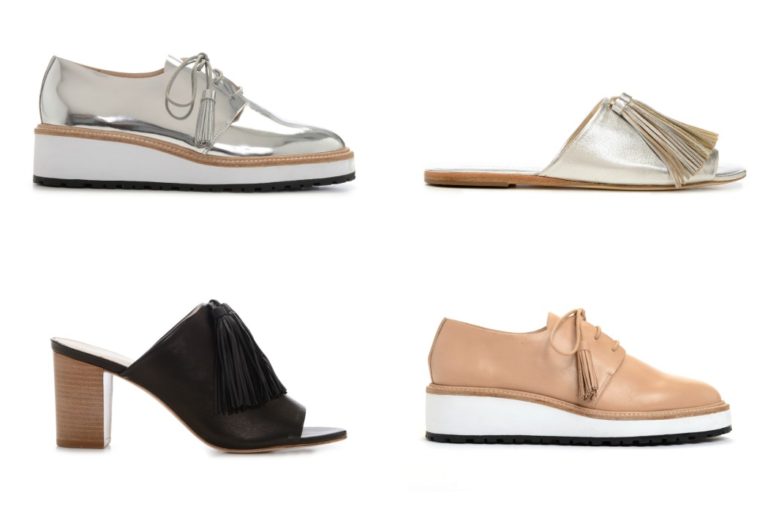 I'm crazy about your convertible clutch with multi-colored shearling and Kate Hudson was recently seen wearing your fabulous Shearling Blocked Coat – what are some of your personal must-haves?
Here are the LR resort products I am so excited to wear: the tassel flats in silver, the tassel mules in black, our new perforated large pouch in natural, our new eyeglasses case, our Callie oxfords….
Ready to start shopping? Loeffler Randall can be found in more than 250 retailers worldwide, including Barney's, Bergdorf Goodman, Saks Fifth Avenue, Neiman Marcus, Nordstrom, and Harvey Nichols.
-CM