Getting together with friends this weekend? Instead of the standard bottle of wine, bring something completely unexpected – Ludlows pre-packaged, all natural, craft cocktail Jelly Shots.  Made with premium alcohol, Ludlows is available in five flavors: Fresh Lime Margarita, Moscow Mule, Planter's Punch, Meyer Lemon Drop and Old Fashioned.  It's the Jell-O shot from your college years completely reinvented for adult fun.  Let the drinking games begin!
Ludlows' co-founder Freya Estreller happens to be something of an expert in reinvention, she is also co-founder of Coolhaus, the dessert company responsible for taking the ice cream sandwich and turning it into a gourmet phenomenon.
Recognizing the gap in the $1.3 billion Ready-to-Drink market, Freya created a Kickstarter page to build brand awareness and went on Food Fortunes, where she secured a $133,000 offer for 20 percent of the company.  Using social media and special events, Ludlows Jelly Shots quickly gained momentum.
We caught up with Freya to talk formulation, distribution and her plans to continue shaking up the RTD category.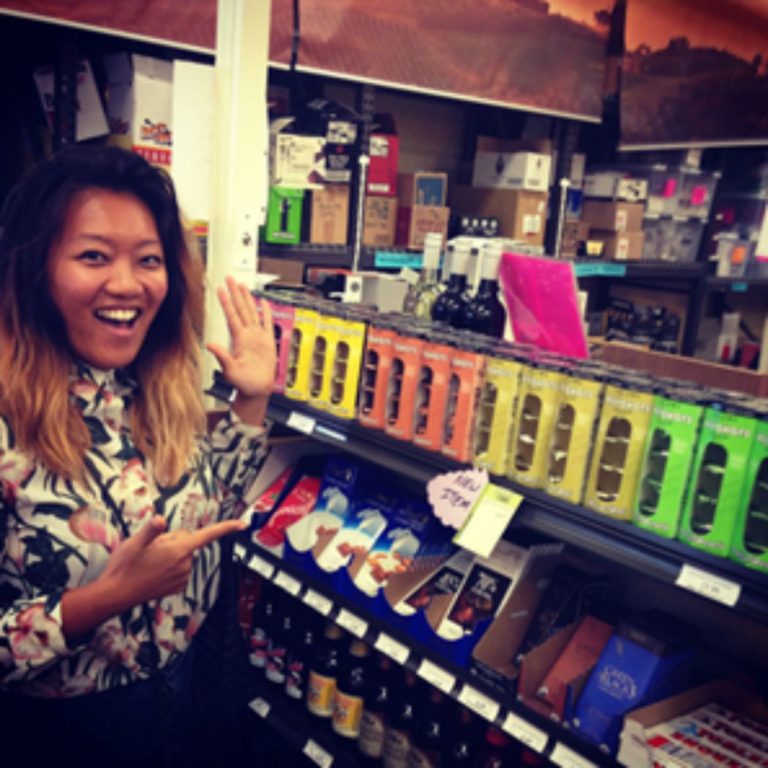 When did you recognize the opportunity in the market for Ready-to-Drink beverages? 
Well, once Skinny Girl sold to Beam for $100m (some people peg it at $65m), that really opened my eyes to the fact that there weren't that many premium and all-natural RTDs out there. It's a pretty bastardized category with super sweet and artificially flavored products. Our strategy was to dominate a niche first, build our distribution and retailer network, then expand product offerings. Jell-O shots were a niche in the niche that we decided to target first as there were not very many brands and the brands that were in that category were not premium nor all-natural.
What was the biggest challenge with formulation?   Were there certain claims (natural, 30 proof, etc.) that you weren't willing to waver on for the jelly shots?
We spent 8 months getting our recipes right because we had certain standards we wanted to uphold – all natural ingredients, premium spirits, based on popular cocktails, ready-to-serve at room temp, and taste, it obviously had to taste good! We choose 30 proof /15% abv because we wanted maximum shelf life (ours has a 2 year shelf life) and alcohol just so happens to be one of the best preservatives. We're still tweaking ingredients here and there on future production runs to perfect the product.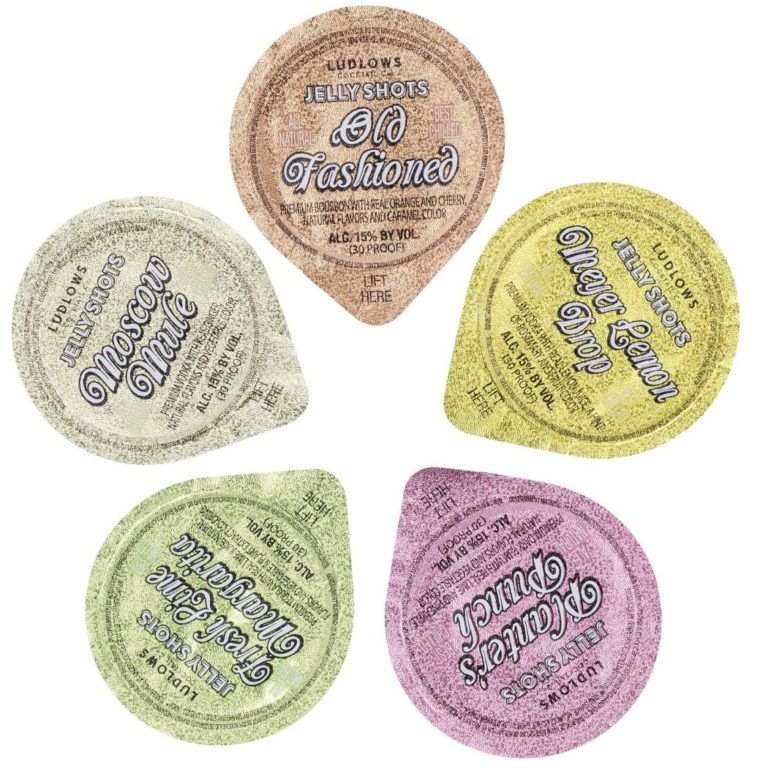 With so many different drinks out there – how did you determine the final flavors?  
We wanted cocktails that were well known, trending, and in which we could showcase a variety of spirits. So, vodka is the most consumed spirit, so we have 2 flavors – Moscow Mule (trending) and Meyer Lemon Drop (classic). We wanted a rum punch based one so we have the Planter's Punch (the "sweeter" one), a tequila based one, so the Fresh Lime Margarita (most consumed cocktail in the world) and finally, a bourbon one, so the Old Fashioned (all brown spirits are trending). This also sets us up for a potential acquisition and plug and play with a larger conglomerate.
What was the biggest challenge procuring distribution?  Any tips for entrepreneurs in a similar situation?
(FS)- With alcohol, it's all about distribution because of the 3 tiered system. I HAVE to sell my spirits based products to a distributor who then sells it to a retailer. So, I have to sell it 3 times! Three because I then need to make sure our marketing, branding, placement and pricing are on point so that people buy the product and do so again and again. My tip – hire someone that has worked for a big distributor or retailer. I've been able to lay the groundwork for distribution in 7 states, but that took me a long time (just shy of a year) and various brokers (some good, some bad). It's all just coming together now that I just brought on a guy that used to work for a big distributor.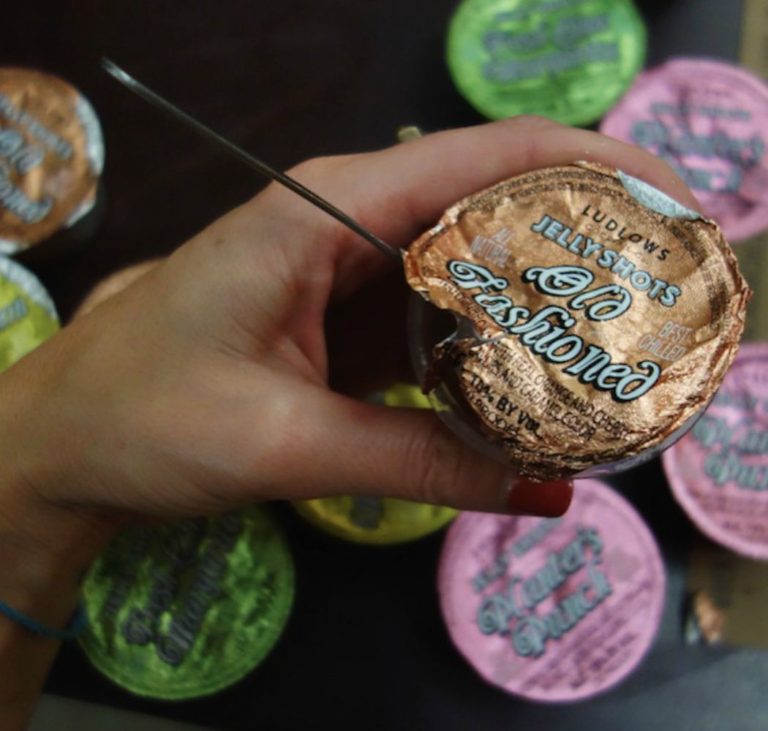 What has been the most effective tool for raising brand awareness?
I'd say social media and press, which is awesome because it's low cost. Actually, our website saw a huge surge in traffic in March which is when we were on Food Network's Food Fortunes, which was free publicity.
You were amazing (and very prepared!) for Food Fortunes.  Was there anything you wish you knew before you went on the show?
Oh thank you! Not really actually. Being an entrepreneur is all about selling yourself. I'm now pretty used to pitching and speaking in public. Put me on a show like that 5 years ago and I think I would have been terrified.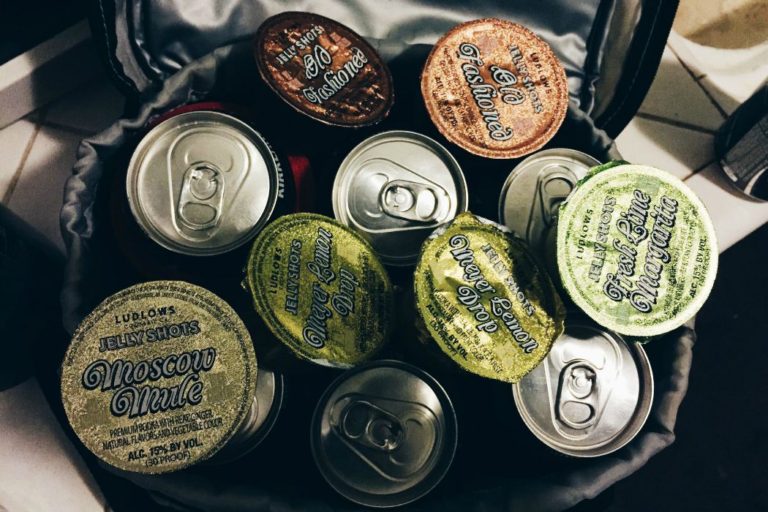 What's next for Ludlows?  
We are super excited for our bottled spritz line made in collaboration with the founders of Death & Co. and Honeycut – awesome craft cocktail bars in NY and LA. We hope to launch that in 4-6 months. Think an aperol spritz, but this time bottled and ready for you to enjoy at the park, Hollywood Bowl, etc.
Ready to get your jelly shots on?  Priced at $12.49 for a 5 pack, find a location near you and let the fun begin!
– CM