Making an independent documentary film is about as tough as it gets. Most filmmakers need investors or a successful Kickstarter campaign to raise enough capital to even start production. And once that labor of love is completed, you need to find a way for people to see it. For many indie docs, festivals are the obvious route. This year, 1796 documentaries were submitted to Park City's indie-Mecca film festival Sundance—a mere 45 were accepted. That's an acceptance rate of 2.5%–one would have better odds getting into Harvard. The majority of indie films require a strong marketing push to get seen, and most have barely a shoestring budget.
PAY 2 PLAY, a highly stylized indie documentary about the importance of getting money out of politics, used a combination of traditional and grassroots marketing tactics to get the word out. The film was released to critical acclaim, lauded for its thorough research, creative storytelling, and infectious optimism. (Full disclosure: the director, John Wellington Ennis, happens to be my husband. And while my opinions are absolutely biased, these accolades came from the critics, I swear.)
We spoke with John about how the film's unusual marketing mix, which included partnerships, social media, wild postings, and street art, helped it gain more visibility and buzz than ever anticipated.
PAY 2 PLAY is about getting money out of politics, but you've also incorporated a storyline about the game Monopoly and street art in Los Angeles. How did your vision for the film come together?
John Wellington Ennis (JWE)- While I normally think in structure and spectacle, I just couldn't stop associating the idea of campaigning and street art. Maybe it was my own preoccupation with both topics, but I started to see the similarity in putting your name up all over town as either a candidate or a street artist. I wasn't able to fully articulate all the parallels until after the film was edited, I had to explain it in film before I could put it into words. Ultimately, it's about competing with corporate speech in both elections and in our community space, and recognizing how big an impact one person's voice can make.
How and why did you get Shepard Fairey involved with the project?
JWE-We were incredibly fortunate to get Shepard Fairey and ObeyGiant involved with the film. From both a political activist perspective and a street artist reference point, there is no one bigger. And yet, these are the issues he cares most about and speaks about regularly, so it was right up his alley. Who else would know both Professor Lawrence Lessig and political artist Lydia Emily? Shepard's support has gone a long way toward what I hope we can do for the campaign finance issue: We have to make it cool.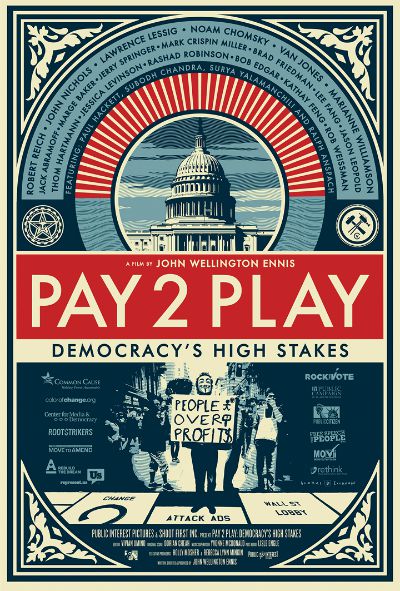 PAY 2 PLAY generated a lot of buzz on social media, and you incorporated some very creative tactics into your marketing plan (like street art). Can you share a little bit about that?
JWE-We took to the streets and got up our posters in Ohio, D.C., L.A., Chicago, and elsewhere. A huge component of our outreach has been partnering with like-minded organizations. The problem with money in politics is such that we can't address other problems until we fix this one, so many other advocacy groups have rallied around campaign finance reform in recent years. My producer Holly Mosher was great at identifying groups, approaching them with their objectives in mind, and having them commit to share our film with their members. The grassroots may not have the market force of a studio, but that energy is sustained and carried on by passionate individuals as opposed to just a month-long advertising blitz. And this issue is only getting bigger.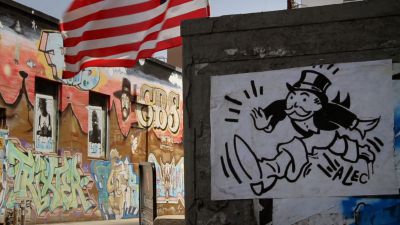 What were your biggest challenges in marketing the film?
JWE-I guess the biggest challenge in marketing the film is like it says in our film's title, you gotta pay to play. There are so many things competing for attention and space, it's no wonder a studio could spend $20 million to market a movie that barely gets noticed. So that's why every blogger that wants to write about us, every radio show that would have me on, every spot one of our posters stays up for more than a month, each one is valuable exposure that these studios would pay thousands for to push their latest reboot.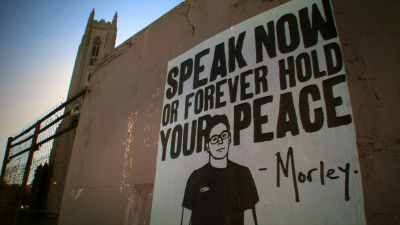 Any advice to independent filmmakers trying to get their film seen and heard?
 JWE-I'd remind filmmakers that it is a marathon, not a sprint. Nothing is worth releasing if you haven't fixed all the problems in it, and you will be prouder of it in the long run for having taken the time to get it right. I would also suggest that films, as well as companies, could benefit from a social impact dynamic. It appeals to the public, and it can provide for prosperous partnerships with advocacy organizations. Doing good is hip these days. It's also good for business.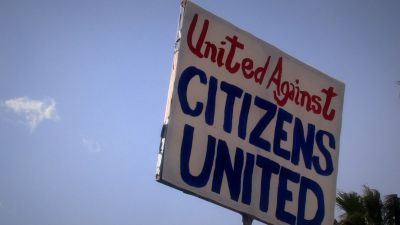 – Tara Ennis ( a featured Brandettes contributor)
PAY 2 PLAY is available on itunes, amazon.com, and at pay2play.tv. To find a screening near you or host your own, go to pay2play.tv.