Manscaping.  Metro.  Just as women are beginning to embrace the beauty of age, men are realizing that aging can be a lot more graceful with a little help.
As stated in GCI magazine, the 2014 global market for male toiletries was valued at $22.2 billion, a 3.6% growth over the previous year. This jump was driven by a critical shift that happened in 2013: for the first time men spent more money on male-specific toiletries than on shaving products.
This shift can be explained by Datamonitor Consumer's identification of a new type of male consumer: those who buy products solely to enhance the way they look (vs. those who use products to simply to maintain good personal hygiene).
Let's look at a few factors that have contributed to the growth of this new customer group. First, there is no longer a stigma attached to shopping for and using toiletries. This is evident as younger men with a penchant for grooming enter the work force. Combine that with the fact that more women are not only the primary breadwinners but also out-earning men, and guys are realizing it pays to look their best, both socially and in the work place.
Marketers have had their eye on the men's grooming category for years, and with this recent shift in mindset, winning over the elusive male has taken on a new focus. Here are three brands that are poised to make their mark:
Tom Ford for Men
Recognized as an leader in fashion, fragrance and cosmetics, men's grooming seemed to be a natural extension for designer and film director Tom Ford. At 53, he makes an ideal spokesperson; his meticulously groomed look is aspirational to men both decades older and decades younger.
The packaging is sleek and the product mix is interesting and unique, including skin care basics and treatments such as his acclaimed mud mask. The biggest surprise is the addition of a bronzing gel and concealer stick. But he may be onto something, according to a UK study, over 10% of men secretly wear makeup, with concealer the product of choice. Check out the way he incorporates the usage of the concealer in this provocative brand video found here.
At $48 for a cleanser and $105 for a daily moisturizer, this brand is for a sophisticated consumer who takes buying his skincare seriously.
Kiehl's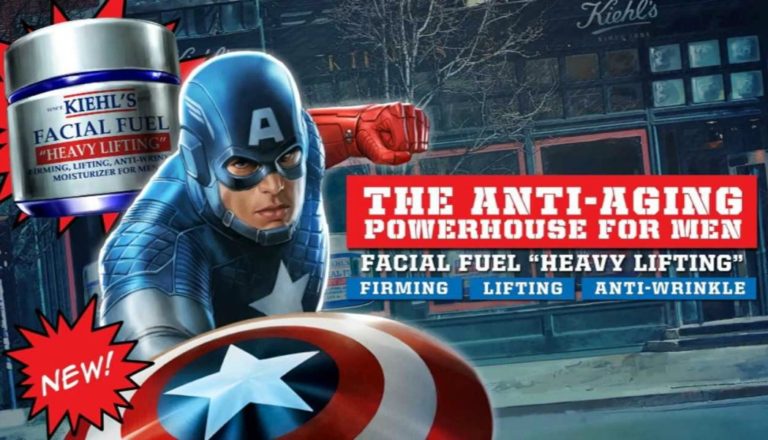 Kiehl's men's care category is an extension of their apothecary heritage and approachable brand positioning. The website features testimonials along with short, fun videos of Kiehl's employees explaining the products. As a result, the products come across as uncomplicated and easy to use (win!). The brand feels right for the "everyman," definitely less about aspiration and more about function.
To further connect and engage the male market, the Kiehl's website also features a new lifestyle destination "for the modern Kiehl's man" titled The Men's Wing, with a specific section called The Grooming Chronicles.
Prices range from $25 for the basic, 2.5oz Facial Fuel Moisturizer to $52 for the 2.5oz Facial Fuel Heavy Lifting Anti-Aging Moisturizer.
 Profile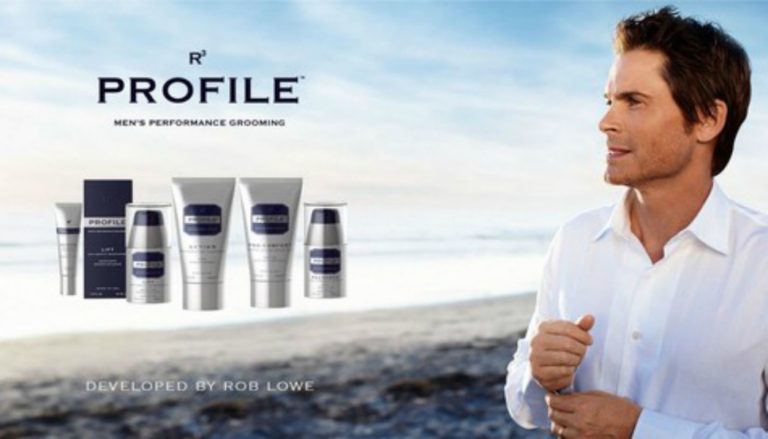 Launched online last month with five skus, this is the latest brand designed specifically for men. Created with 51 year-old actor Rob Lowe, Profile has a similar positioning to Tom Ford for Men, but a lower price point. With a strong focus on benefits, Profile R3 formulas are designed with three objectives in mind: Rescue, Restore, and Renew. For example, the RECHARGE Age Combating Post Shave Serum (1.6oz/$59.50) offers anti-aging benefits while also soothing the appearance of irritation and redness. LIFT Anti-Gravity Moisturizer (1.6oz/$57.50) promises that its proprietary lifting blend will help reduce the appearance of fine lines within 15 minutes of application.
Profile is available for sale on the brand's site here and will be sold in Nordstrom this fall.
One important consumer insight to consider when targeting the male consumer is that most men spend less than 10 minutes getting ready. This translates into a need for packaging that clearly communicates the product benefits, multifunctional formulas and uncomplicated skin care regimes.
Stay tuned as we continue to explore this evolving category!
– CM