You just know. Moments after meeting Michelle Breyer you know why she's a successful entrepreneur several times over. Focused, passionate, knowledgable and engaging, the President and Co-Founder of Texture Media is easily branded a "powerhouse" any day of the week. After leading the lion share of the professional beauty industry's curly haired initiatives for nearly 20 years now, Breyer is an expert in all things curly, coiled and textured.
Like many great brands, Naturallycurly.com, Breyer's first media initiative, was born out of a driving desire for a better relationship with her own curly hair. She created a thriving community that offered tips, tricks, reviews and creative content specifically geared towards curlies. That community, at launch and still today, knows no cultural, ethnic, gender or texture bounds. Breyer's inclusive leadership and sophisticated content has connected her to millions of fans who have helped build out what is today, a truly diverse media portfolio. On the eve of launching her first book, Curl Revolution, Michelle Breyer joins Brandettes for an inside look at the creativity, content and curly hair obsession that fuels her forward momentum.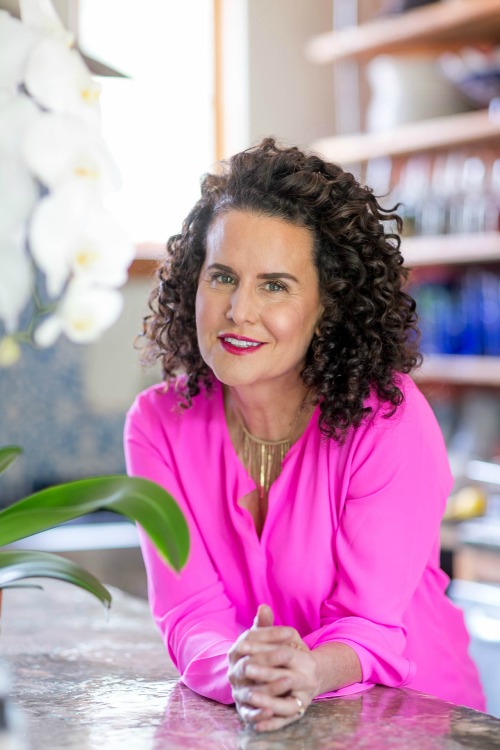 Michelle, take us back to the beginning when you launched NaturallyCurly.com- you married your background in journalism with a very personal story…
I had always been frustrated with my hair, and the lack of information, products, curl-savvy stylists, etc. for people with curly hair. As a teenager, I would pick up the Hair issue of Glamour magazine only to see straight-haired models. I had been teased about my hair through middle school.
By the time I moved to Austin in the early 1990s to work for a newspaper, I was trying to come to terms with it, especially since the humidity made my daily straightening routine – blowing it out, putting in hot rollers and then dousing it in hairspray – an exercise in futility. I was finally letting it do its thing, and had two curly friends who were in a similar "curl acceptance" mode.
When a friend overheard us complaining about our hair at a brunch, he was amazed that we could spend so much time talking about our curls. He suggested we start a web site or magazine, and we had drunk enough mimosas to think this was a swell idea. We actually got on the computer at the party and searched for information about curls. This was 1998, before blogs and YouTube, and all that came up was one curl hair product company. It reinforced what we knew – there was a huge void in the market when it came to curls, and who better to fill it then three curl journalists.
We knew how to create content, how to do research and one of my partners was an expert in layout and design. In September 1998, with the help of our web designer (my neighbor's 14-year-old son) and $300, NaturallyCurly launched.
Hair, especially curly hair, is often a sensitive topic. Love, hate and everything in between- people all have very different relationships with their hair. How did you drive what, today, is a profound connection with a very diverse group of readers?
When we started, we always talked about texture rather than skin color. It was always a community that valued inclusion. Because of that, we've been able to attract a diverse community. It's about understanding the issues and challenges you share and also knowing that your journey may be very different from somebody else's journey. For example, a black woman who grew up in a family where generations of family members have chemically relaxed their hair – and who might not have seen her own natural texture since she was a young child – is going to have a very different experience than someone with wavy hair who mistook her waves for frizz. For us, it's about creating authentic content that resonates, and making sure we have articles, photos and topics that resonate with the different people who make up our community. And it's about realizing that what one person views as her biggest challenge, may not be what another community member's challenge is.
NaturallyCurly.com is a part of a much larger community called Texture Media. How did you know when to start building your business bigger?
Everything on NaturallyCurly has been an evolution, driven by the needs of our community. When our community wanted an easy way to buy all the new, grassroots brands they were learning about on the site, we launched CurlMart (now Shop NaturallyCurly) in 2004. One of the most popular members of our CurlTalk discussion board – Nikki Walton – created her own web site called CurlyNikki. We acquired the site in 2009 because it enabled us to provide our brands with more advertising options, and allowed Nikki to maximize revenue on her site by being a part of a larger company. We realized that the brand NaturallyCurly represented just one part of our company, and understood we needed an umbrella brand under which they could fall. Now we have added TextureTrends, our Insights division, which provides custom and syndicated market research services to brands and retailers.
How effective are beauty brands today in connecting with the textured hair community?
It's a completely different world than when we started 19 years ago. At that time, there were general market brands and ethnic brands. Today nearly every company has offerings for textured hair, and there are numerous companies that are entirely focused on the textured-hair community.
It's been interesting to see companies working to become more inclusive- from a traditionally ethnic brand that wants to expand to a broader demographic of women with curly, coily and wavy hair, or a large salon brand that has expended their offerings to include products for coilier textures. Most campaigns now make an effort to create campaigns with a diversity of ethnicities and textures. One of the best examples of that is Sephora's Curl Boss campaign, which we worked on. They created a comprehensive program to provide offerings for a broad range of texture types, with imagery that reflected the diversity of the textured-hair consumer.
There can be a danger to moving too quickly away from a company's core market, and alienating those customers, but brands both large and small are moving toward creating inclusive marketing efforts.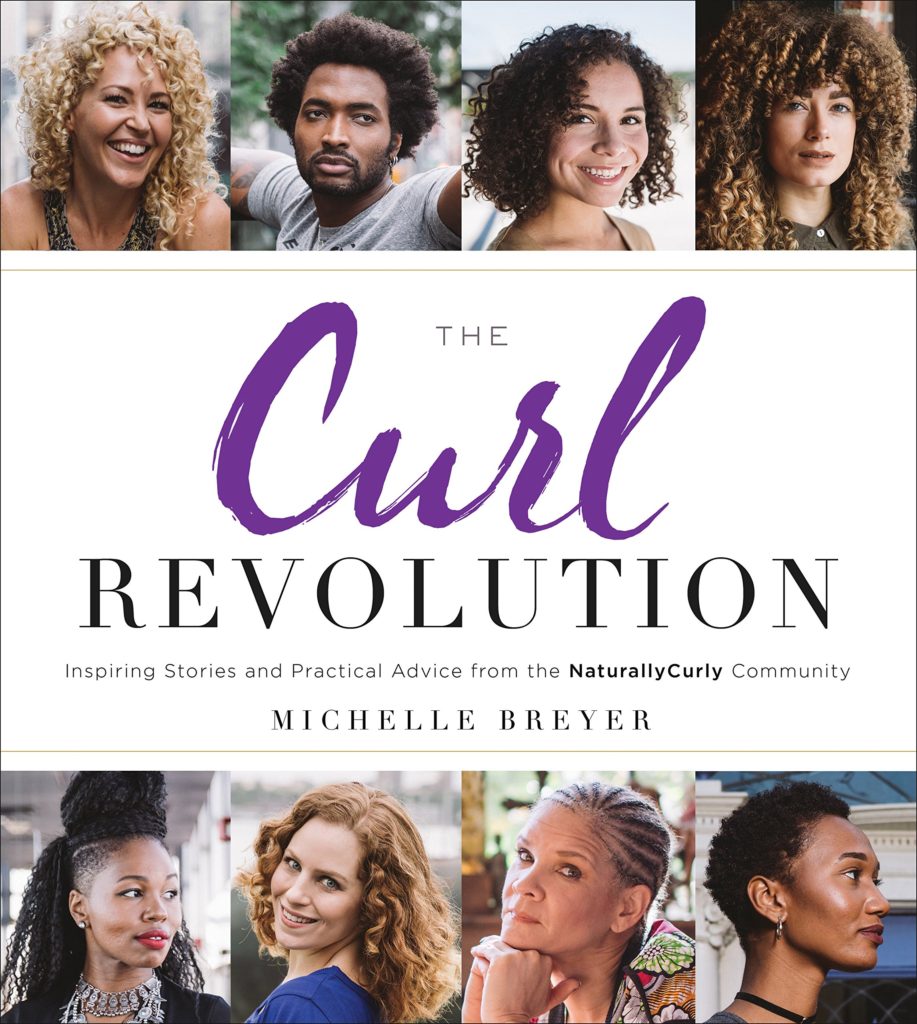 You've just written an incredibly comprehensive book, Curl Revolution, that is a feast for the eyes and packed full of great lifestyle tips for those with textured hair. Tell us about the book and how it developed.
In numerous conversations over the past decade, the idea for a book about this experience kept bubbling to the surface. But to write a book that truly reflected the power of NaturallyCurly – one that would be worthy of the many other people who helped shape the curly world – would take time and resources. And those were two things that were always in short supply. There were brands to call, stories to write, new products to try.
There came a point where it could not be ignored. I realized I had to make the time to write a book.
Having been a part of this curl revolution since before there was an established "curly world," I had watched it evolve. I've had the good fortune to work closely with so many of the pioneers and influencers in this important category.
Because NaturallyCurly has no single point of view – providing information about all techniques, philosophies and product offerings – we've never had a one-size-fits-all industry. Since the beginning, our community has been inclusive – representing a wide range of ethnicities, age groups and hair textures from around the world.
Finally, as a longtime resident of Austin, TX and a lover of adventure- how would you personally spend a perfect day in Texas' capital?
I would start out with a yoga class and then walk to one of our favorite breakfast places. We live near the University of Texas so there are a lot of fun, funky restaurants near us. I might also take a walk around the Hike-and-Bike trail with a friend. I feel so lucky to live in Austin.
Visit Texture Media and NaturallyCurly.com for more on Michell Breyer & all that is cool and curly. Michelle Breyer's book, Curl Revolution, launches October 3rd and can be pre-ordered on Amazon now.