One thing we know for sure is that every story of entrepreneurial success is different. There are consistent threads like hard work, focus and passion that hold true for most entrepreneurs, but the road always winds in widely varied directions. Case in point, Shreebs Coffee, a pop up concept fresh roasted, pour-over coffee experience created by Co-Founders Ren Fuller-Wasserman and Casey Goch. Shreebs started as a neighborhood happening that brought artists, musicians and thinkers together for some great coffee and community connections. It has since grown into so much more.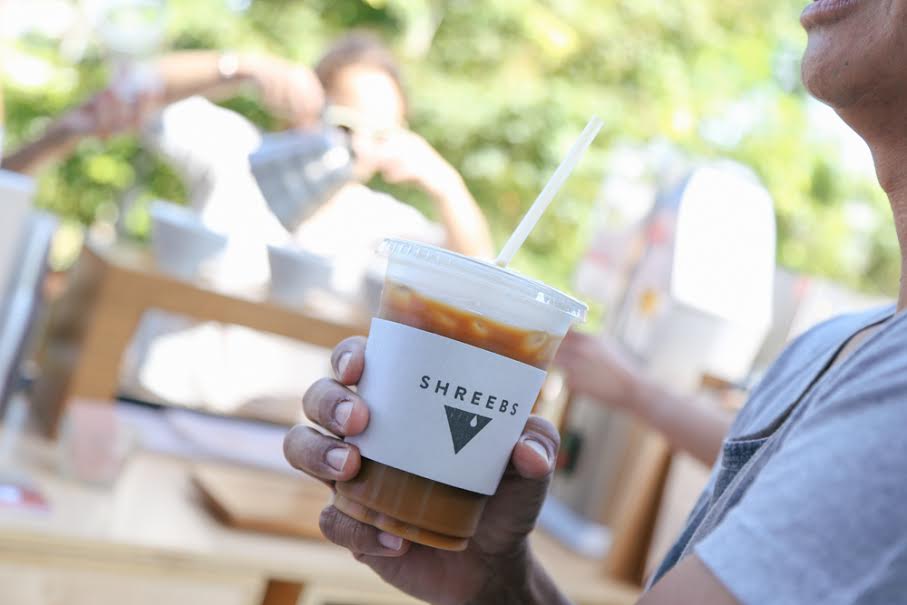 Through Shreebs' growth, first with a Hollywood laundromat pop up followed up by a residency at H.D. Buttercup, Goch and Fuller-Wasserman have held strong to their core value of fostering connections. Today, Shreebs Coffee in L.A.'s buzzy Arts District holds court in an innovative shipping container/pop up shop tricked out with a colorful mural by artist Priscilla Witte. With forward thinking cold latte flavors like Horchata, Choco Chili and black pepper-laced Salted Dulce, Shreebs continues to attract locals who enjoy a menu and overall concept that colors outside the lines. Connecting the dots with a community of tastemakers and pushing beyond the norm, precisely what Shreebs Coffee is all about.
We caught up with Casey Goch on a Friday morning visit to Shreebs Coffee for a look behind her brand:
Where does Shreebs' unique name come from?
 Shreebs is an invented word. Casey, a co-founder, made it up as a kid to express love and endearment, sort of like a hug or kiss. It later became her nickname and now a coffee company!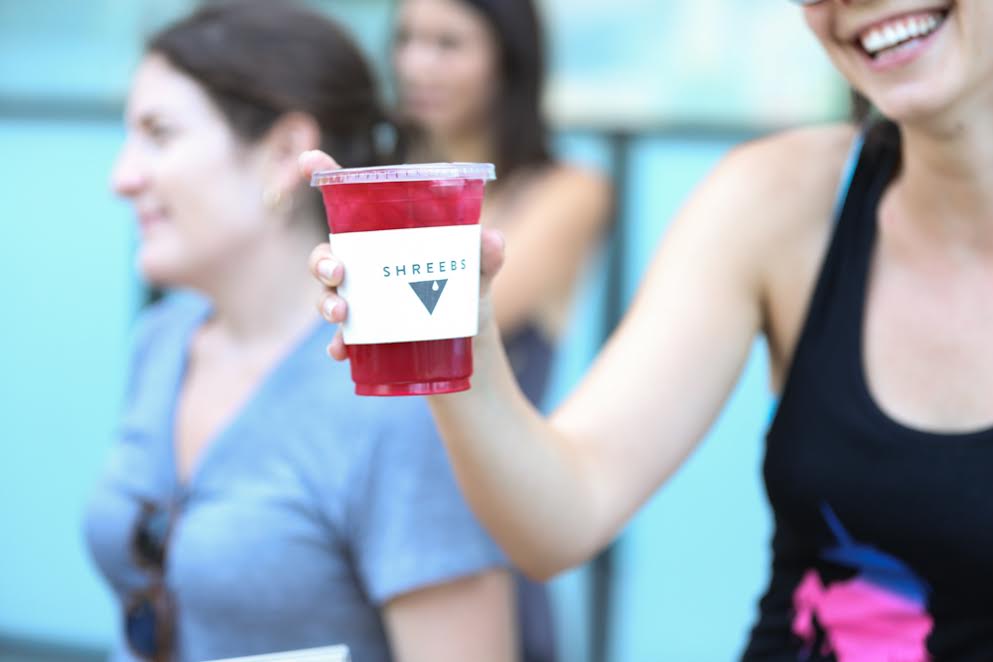 Your concept is pretty straightforward while coffee shops, in general, seem to be getting more complex. Why did you decide to go this direction?
 As a company, we think Shreebs has many layers – we are all about collaboration. Partnering with artists, brands, and our community, we are always trying to create connections. The menu concept is pretty straightforward. When it comes to coffee, our philosophy is to keep it simple. When there is less choice, there is more room for connection.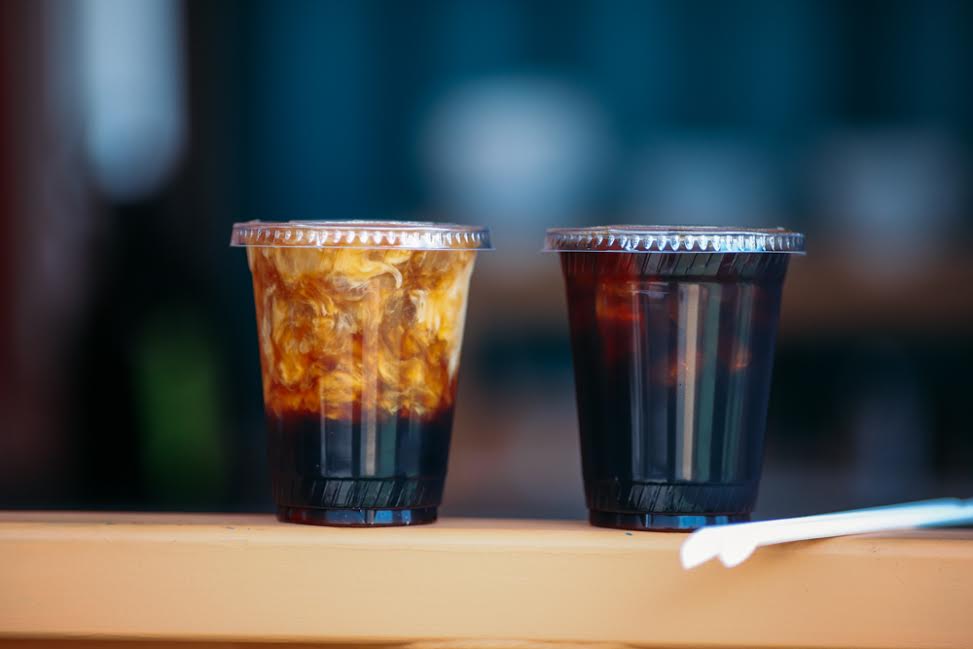 Shreebs cold brew lattes have really interesting flavor profiles incorporating salty, creamy and spicy elements. Can you tell us about how your collaboration with chef Daniel Benhaim came to be?
 Daniel is an unbelievable talent and like family. After an incredible dining experience at his supper club, Because The Wind, we knew he was a flavor master. We started testing, and boom, the Horchata Latte was born! The way he works with coffee is perfection and we hope to continue to come up with new and unique flavors together.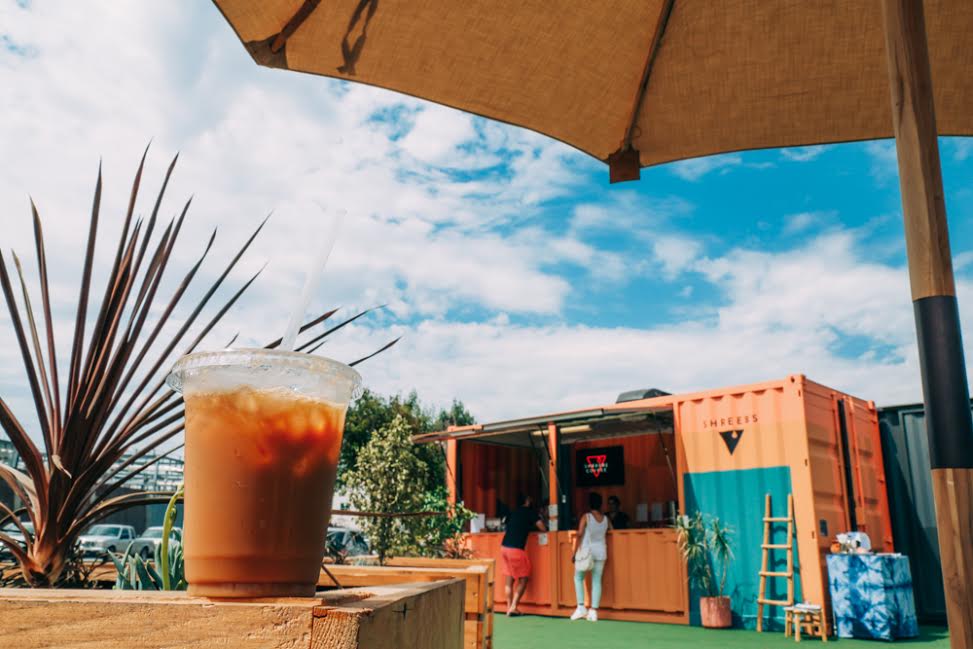 We love Shreebs' Arts District home in a re-imagined shipping container. How did the idea for the container and its design come together?
We've seen shipping containers in other cities and always loved the concept. Shreebs is an artful brand and when the opportunity for a shipping container in the Arts District came about, we jumped at the chance! Mexican architect, Luis Barragan, heavily inspired the design itself. We've always modeled our aesthetic after his clean lines, colorful palette, and groundbreaking architecture.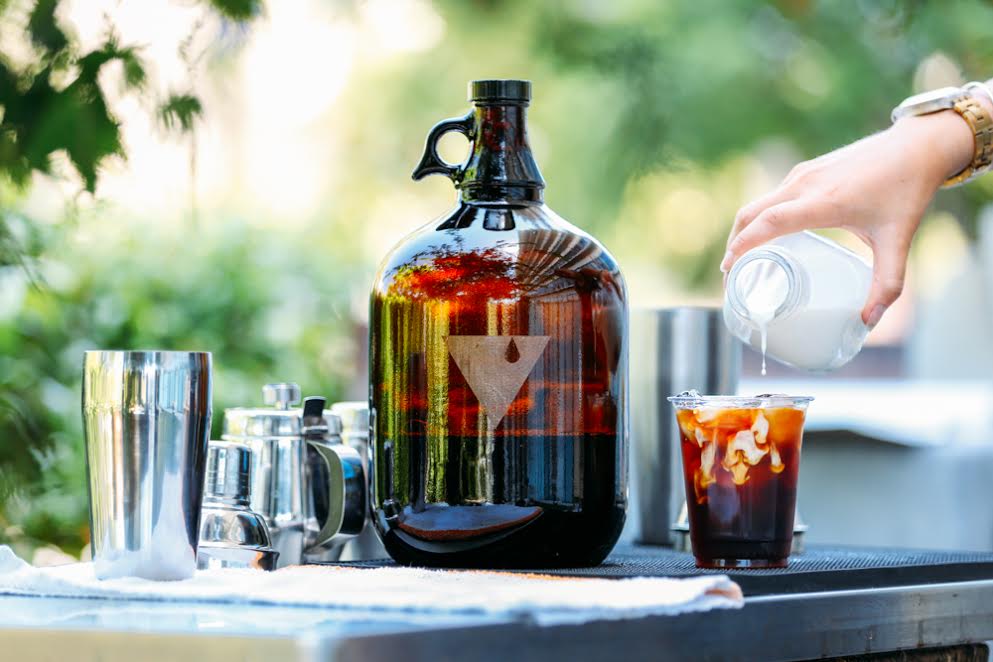 What would surprise us about people and their coffee?
 We're constantly surprised at how strong habits and rituals are when it comes to coffee. If someone drinks a dark roasted coffee while walking their dog… it's likely to be the same thing they've been doing for 10 years. It's cool to see people in their element and be able to share in a moment of their daily happiness.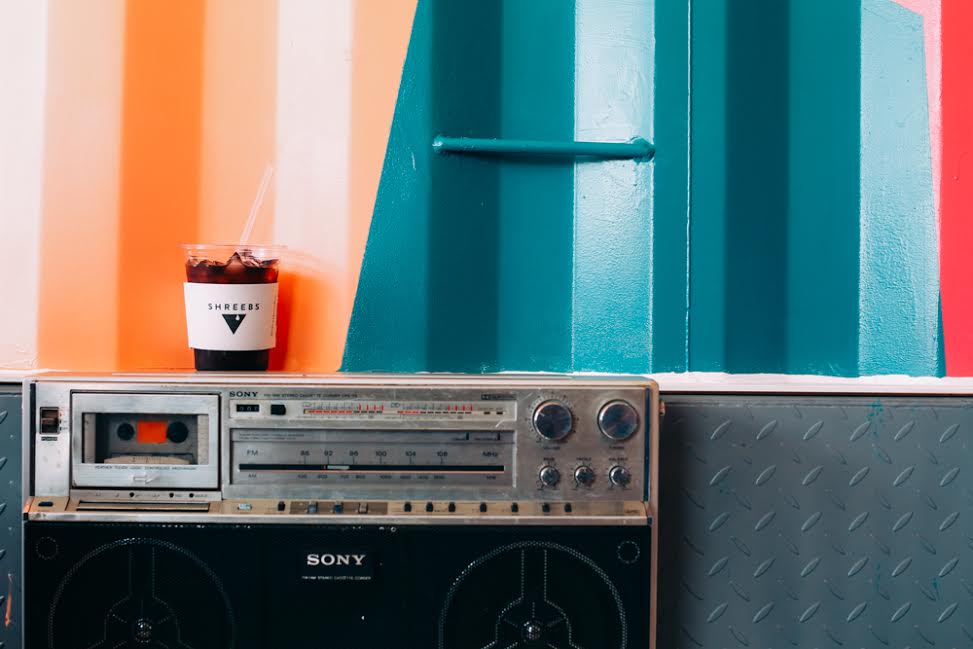 Visit the Shreebs Coffee Pop Up at 527 Colyton Street, Los Angeles, CA 90013 or contact them about their awesome catering services for your office or next event.
Photo credit: David Benhaim