Behind most trends is a catalyst – a spark that ignites something so big its impact can be felt for years to come. For cupcakes, the revolution started with a now infamous scene in Sex and the City (circa 2000) involving Carrie, Miranda and cupcakes from New York's Magnolia Bakery. In an instant, the perception of cupcakes was elevated from a generic kid's party dessert a to a stylish status symbol.
In 2005, former investment banker Candace Nelson opened Sprinkles, the world's first cupcake bakery in Beverly Hills, CA. Credited with bringing the now ubiquitous Red Velvet to the masses, Sprinkles was an overnight sensation, with celebrities from Oprah to Blake Lively praising the handheld cakes and inspiring long lines and a devoted fan base.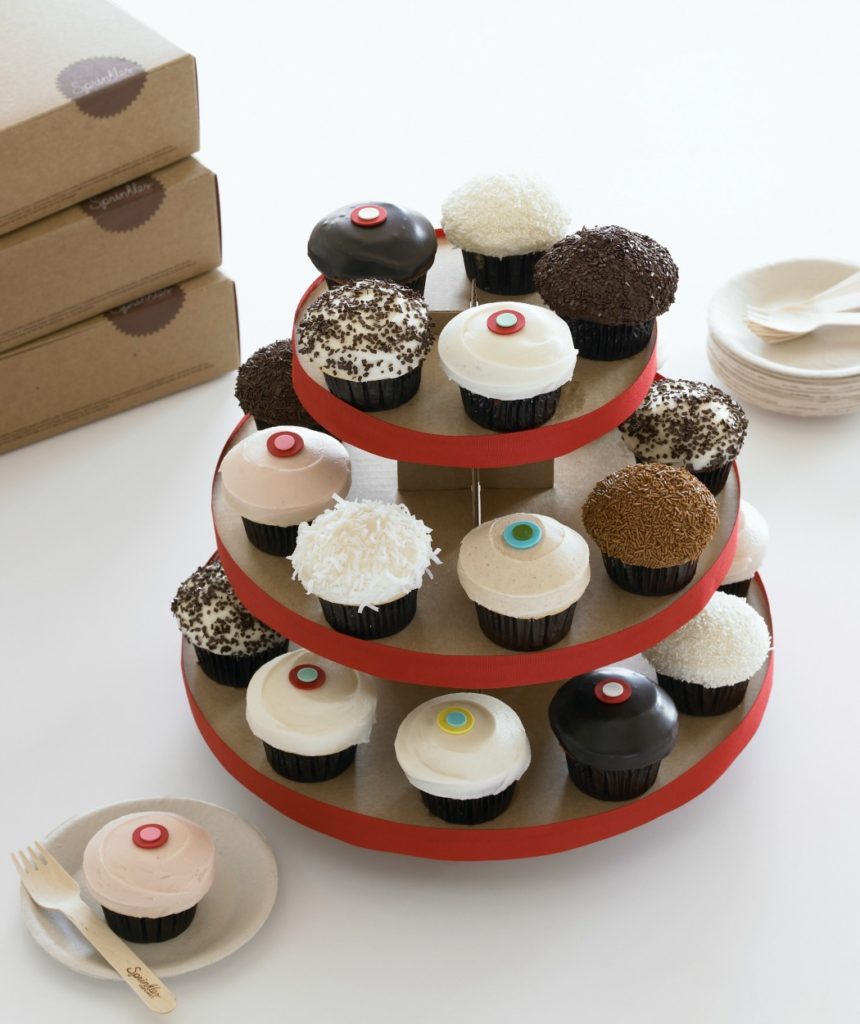 The past 15 years have seen the introduction of countless cupcake shops, TV Shows, (notably The Food Network's "Cupcake Wars" where Candace was a judge), books and more. During this time many other dessert trends have tried to reach "cupcake" status (French macarons, cronuts and cake pops, to name a few) but none have been able to stick.
Amid rapid expansion, the cupcake frenzy reached its peak around 2011, with the retail cupcake shop segment valued at roughly $250 million in 2013. But by 2014, the market saturation had taken effect resulting in the closing of 70+ Crumbs Bake shops, at one time the largest gourmet cupcake business (Crumbs has since reopened some stores).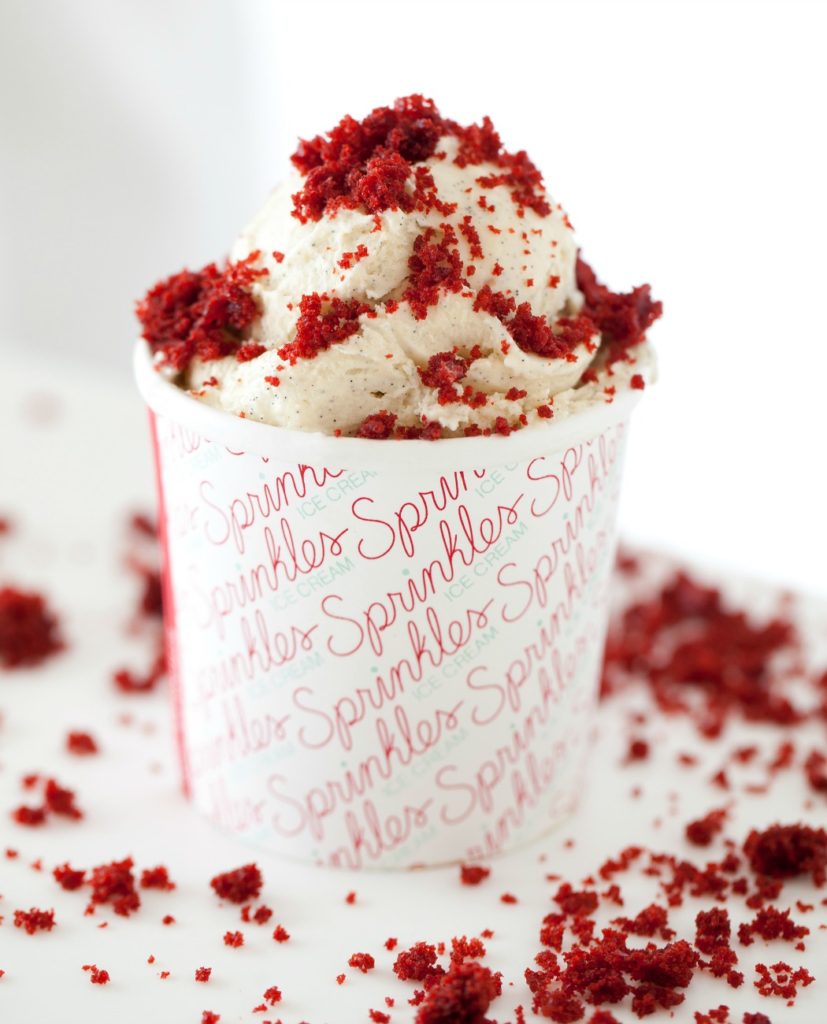 In contrast, Sprinkles is one of the few cupcake brands that not only helped fuel the national cupcake craze but also successfully navigated the category's rise and fall.   With continued innovation in the form of the Spinklesmobile, cupcake ATMs and their strategic expansion into slow churned ice cream and fresh baked cookies, Sprinkles has been able to maintain their differentiation and brand loyalty even in an increasingly saturated space.
With 17 locations and plans for international expansion, we spoke with VP of Marketing Nicole Schwartz about the Sprinkles brand and how they plan to continue their tradition of simple and satisfying desserts, handcrafted from the best possible ingredients.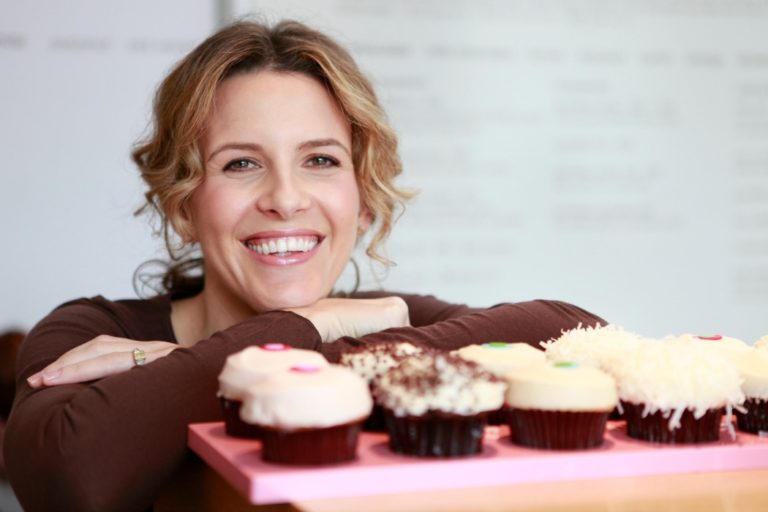 Sprinkles seemed to become an overnight sensation, even before Candace went on Oprah!  What was the strategy for getting the word out about your fabulous product?
Nicole Schwartz (NS) – When we opened, Candace baked up a few dozen cupcakes and had no idea if anyone would darken the bakery's door.  She sold out within hours on opening day… and every day that week!  Word spread about Candace's cupcakes – I think – because they spoke for themselves.  Ten years ago, it was quite rare for a bakery to make everything on site fresh daily using high quality, expensive ingredients.  Beverly Hills' tastebuds had been awoken and everyone in town wanted to be the one to tell their friends "I discovered a new bakery you have to try!"  Those original customers still come in today and we truly cherish their love and passion for the brand.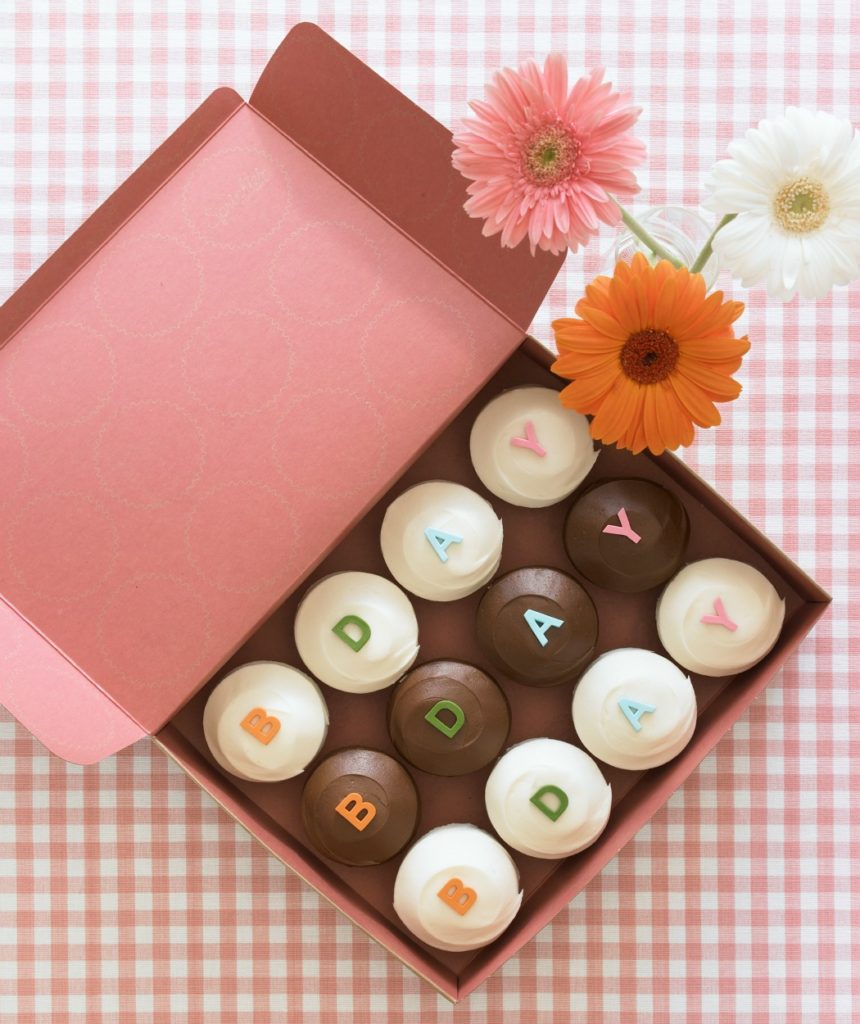 As you continue to expand your retail stores, what factors are most important when evaluating a new location?
(NS) – We look at several factors.  Since our strategy is to only open 1-2 shops in most markets, we are willing to wait for the perfect spot to become available.  We also receive several customer requests each week and really listen to where people think we would be successful.  In that vein, we analyze our online order form to see where orders originate from and where they're going.  Additionally, we like to open in markets that have a good mix of residential life as well as industry (Beverly Hills – entertainment industry, Palo Alto – tech industry, and so forth).  A perfect shop is the right size to support on-site baking and is easily accessible.  A perfect parking situation is not always possible, but we counteract parking challenges with our curbside pickup service!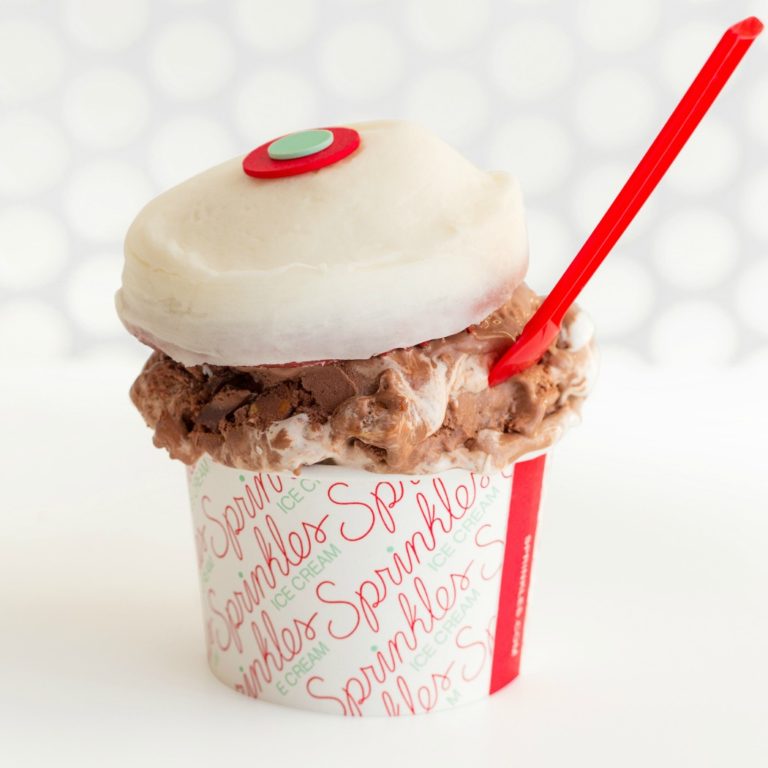 Tell us about the decision to expand the brand into artisan ice cream and cookies.
(NS) – When Candace and Charles launched Sprinkles in 2005, they knew that if they were successful with cupcakes, they would continue the Sprinkles journey into other classic American desserts.  Candace grew up overseas baking nostalgic American treats – chocolate chip cookies, rice krispie treats, pies – that reminded her of home.  Her passion truly lies in dessert.  Fans will get to see some of her secret recipes in an upcoming Sprinkles cookbook, coming out next holiday season (2016).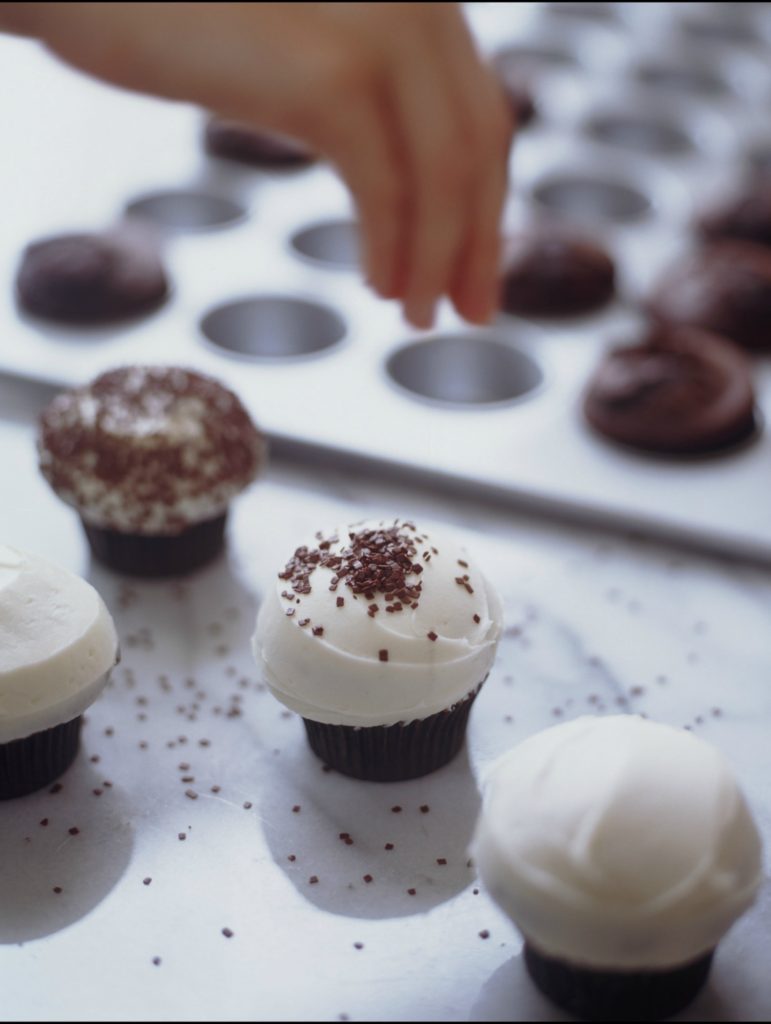 The cupcake ATM machine was pure genius.  It's fun, novel and gives customers access to immediate gratification. Can you tell us about the development process of such an innovative concept? 
(NS) – Candace conceived the idea of an automatic cupcake machine after having late-night sugar cravings while pregnant with her second son.  "Even as Sprinkles' founder, I couldn't get my midnight cupcake fix!" she thought.  And so, the Cupcake ATM was born…
Candace and Charles took over a year to design and build the Cupcake ATM, working closely with the manufacturer.  Not only did they want the Cupcake ATM to hold several hundred cupcakes, it needed to be designed in a way that ensured cupcake and frosting safety!  Our cupcakes are fragile little treats with butter-based frosting.  That means that one wrong move as the cupcake is transported through the machine to the customer can create a cupcake calamity!  To protect our cupcakes, a robotic arm was developed which uses a suction to grasp the cupcake box and gently move it to the customer window.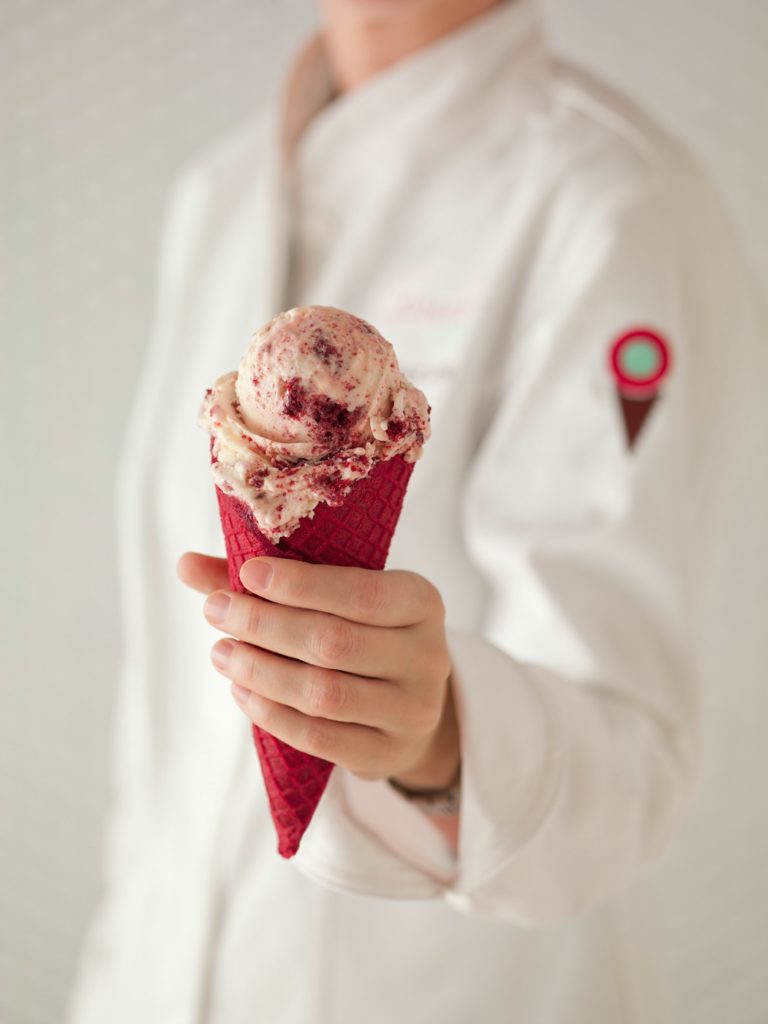 How has social media and delivery services like Postmates helped grow the Sprinkles brand?
(NS) – We do not do any traditional advertising.  Thus, we rely heavily on social media to connect with our customers, engage in conversation and inform them about what is going on with our brand.  We also partner with several influencers, encouraging them to post to their social accounts and generate awareness of Sprinkles.
Delivery services like Postmates and Amazon Prime Now (we just launched a partnership with them, too) have been game changers.  In an age where we often don't have the luxury of time and planning, these on-demand services seamlessly work with us and our customers to meet everyone's needs.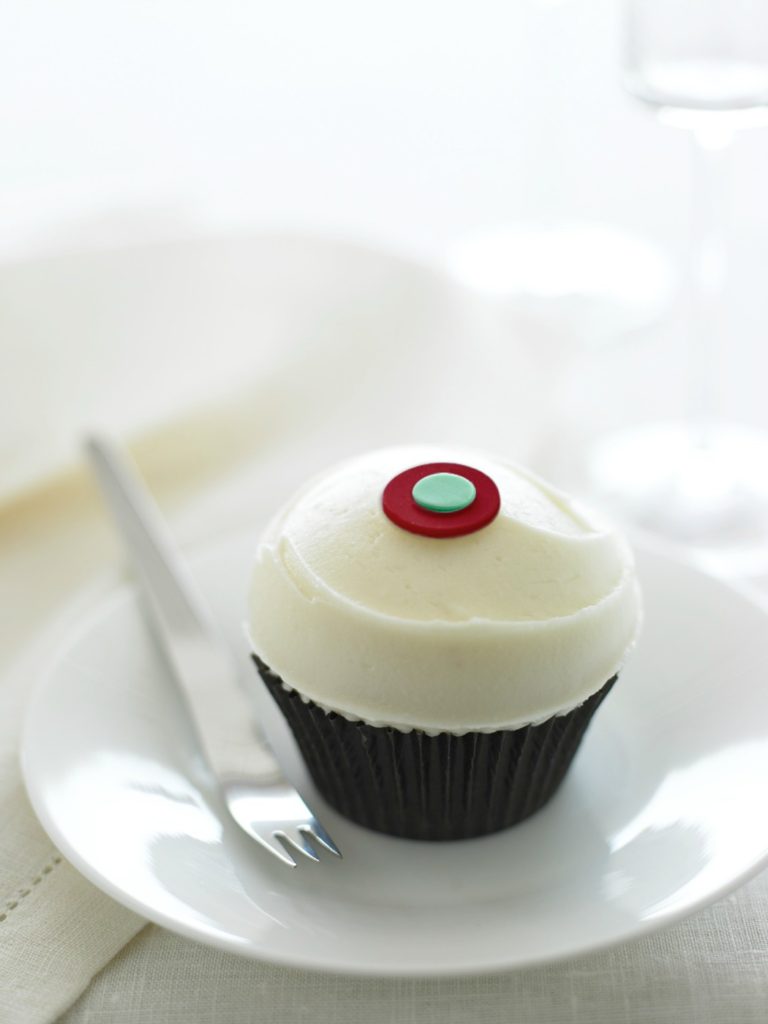 What's next for Sprinkles?
(NS) – Look for a charitable cupcake launching in November – we're partnering with an amazing celebrity (I'm sworn to secrecy) to benefit Baby2Baby!  We're thrilled to be opening in Nashville in December and Disney Springs in Orlando in May, 2016.
– CM