If you haven't yet felt the force, make no mistake, it's definitely with you. It's hard not to notice the Star Wars effect this holiday season as we speed towards December 18th, 2015, opening day of Star Wars: The Force Awakens. The long anticipated film broke ground with their merchandising on "Force Friday", aka September 4th, when various products were unveiled during an 18-hour live stream hosted by Disney and Maker Studios. Not surprisingly, retailers have struggled to keep up with consumer demand on The Force Awakens merchandise ever since. Star Wars fans are amongst the most passionate and prolific collectors of licensed goods around the globe. According to a recent CNBC article, licensed merchandise is responsible for $12 billion in revenue since the first Star Wars movie was introduced in 1977. Compare that to the $4 billion in box office revenue to date and it's easy to see why brands are quick to hop on the licensing bandwagon for the Dark Side's favorite franchise.
In our household, the spirit of Star Wars is alive and kicking with licensed goods that lean towards the mainstream- we're proud owners of four distinctive light sabers, for example. However, there are some truly singular Star Wars products out there that significantly up the wow factor, provided the collector has some serious cash on hand. We've compiled a quick list of some standout favorites:
Star Wars NIXON Collection
California-based NIXON has a sophisticated 18-piece collection of watches, backpacks, wallets and other accessories that cleverly incorporate Star Wars design details for the fashionable fan. The most impressive $2,500 51-30 Automatic LTD Darth Vadar watch (above) is Swiss made with custom made titanium links and a Death Star marker at 6:00.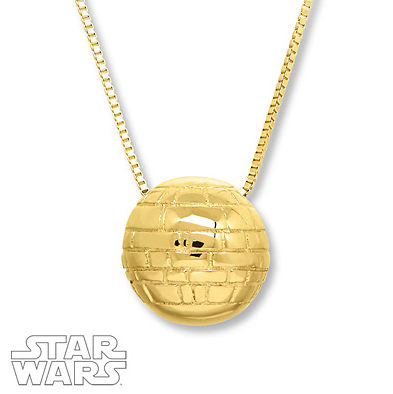 Kay Jewelers
Mall-based Kay Jewelers has created an extensive collection of Star Wars gold, silver and diamond accented fine jewelry that is available online and in-store. The 76-piece collection is charm intensive with prices topping out at $439 for a 10k gold Death Star necklace.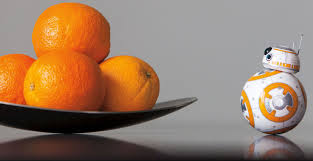 Sphero
Industry leading robotics firm, Sphero, offers an exclusive Bluetooth-run BB-8 app-enabled droid for $149.99 that has a roaming rang of up to 100 feet. The citrus-sized toy recognizes and reacts to your voice, evolving as you interact with it over time.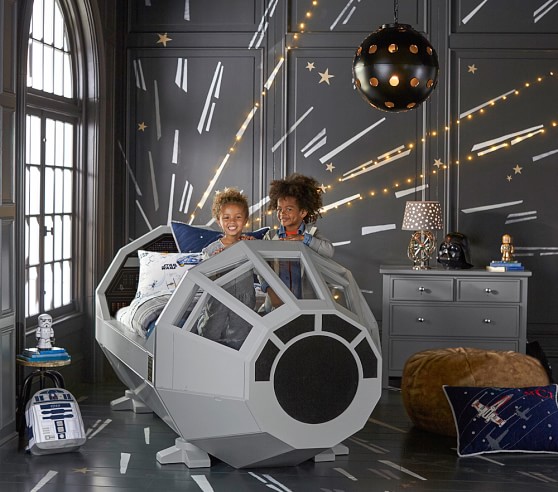 Pottery Barn Kids
Small Star Wars fans can hop in to the cockpit of Pottery Barn's Millennium Falcon for sweet dreams that go beyond our galaxy in this uniquely shaped $3,999 bed. A full line of bedding and bedclothes options are available as well.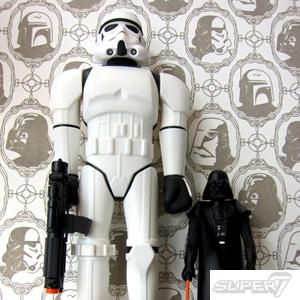 Super 7
An elegant interpretation, Super 7's Imperial Forces wallpaper featured flocked portraits of Darth Vadar, Boba Fett and members of the Empire. It's subtle and perfect for grown up powder or playrooms at $120 for a single roll.
Are you ready for more Star Wars merch in your household this holiday? Just let it in.