This love affair is not a super hot, flash in the pan that flames out shortly after ignition. Nope, this is a story of enduring love, peppered with sparkle and shine, for TARINA TARANTINO, a brand that had me at hello.
My first experience with the TARINA TARANTINO brand (I remember it well) was at Nordstrom's South Coast Plaza flagship. The first floor accessories department had installed a small corner shop of cases, flanked by abstract display forms sporting colorful tiaras and sparklingly beautiful insect clips. The crowds were big, the light reflecting off of the Swarovski crystals, even more grand. I purchased a red and pink beetle barrette that I still have (covet) today.
The brand, over the last twenty years, has amassed a cult-like following with fans just like me. TARINA TARANTINO has expanded it's portfolio to feature categories like cosmetics,  jewelry, accessories and even books that it's brand enthusiasts have devoured. Yes, you heard me right, A BOOK. The Sparkle Factory was published in 2013- it features plenty of sparkle, yes, but is chock full of how-to's, inspiration, storytelling and advice for other creatives. It's the perfect outlet for Tarina; paying it forward to help inspire others comes organically to her.
From makeup artist to designer and author, Tarina Tarantino has done it all; including raising two lovely children with her husband Alfonso Campos (check out his Brandettes interview here). Her thriving brand continues to surprise, delight and inspire with jewelry pieces so unique, they endure well beyond most accessories' lifecycles. Always working on the next big idea, we caught a quick moment with Tarina Tarantino to dive into the creative process.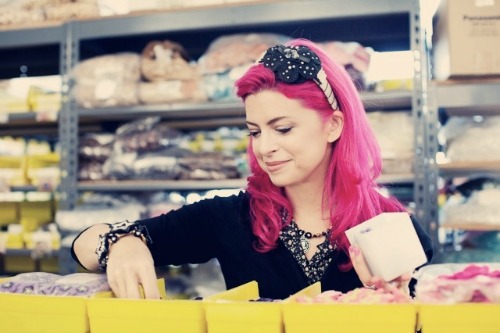 Tarina Tarantino, today, is a lifestyle brand with jewelry, accessories, cosmetics and your very own book! Tell us how your business evolved to include all of these great products under one brand name. 
Tarina Tarantino (TT)- Although our business started with hair accessories and later jewelry, I was a serious makeup artist prior to starting our company, so I wanted to make sure that beauty and cosmetics would be part of our brand's offerings. I love all aspects of fashion, but in particular accessories, because I believe that accessories are the main event, and it's what makes the outfit.  Our design style is very unique and can be utilized across a broad spectrum of various categories.  The book came about because I get daily emails asking me how I started and what advice I can offer.  My book is for anyone who has always wanted to be creative.  I tell our story, but also show fun projects that anyone, with a little time, and resources can create.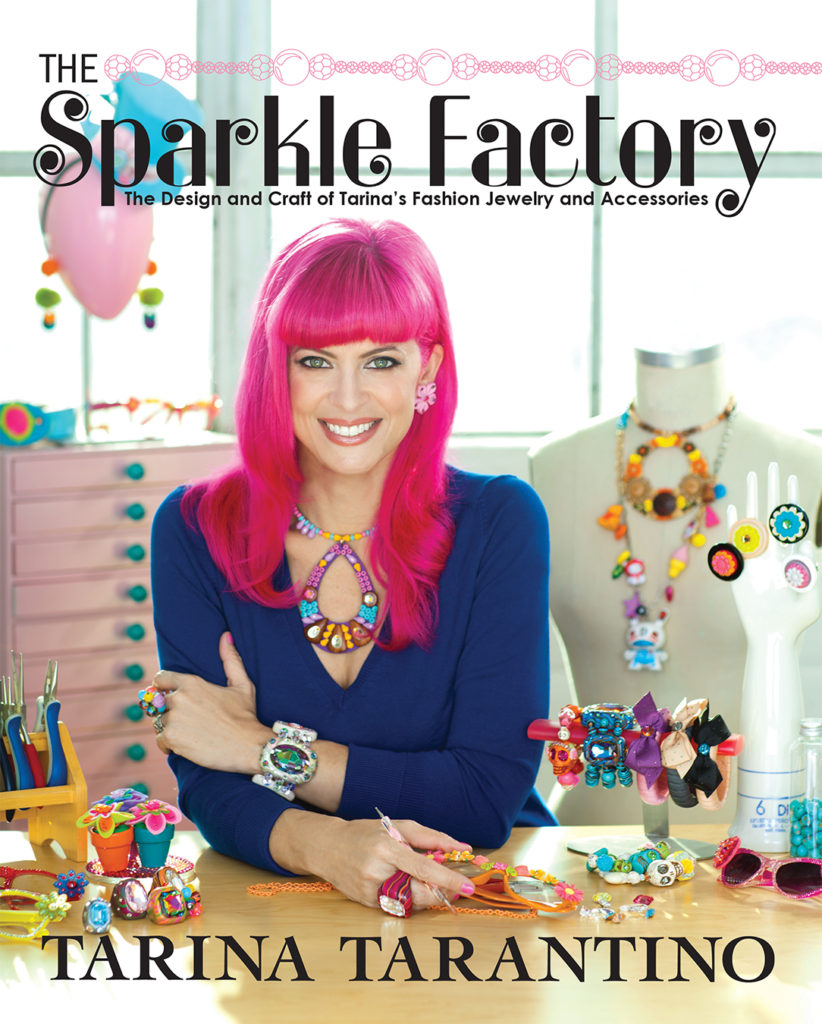 Your creativity seems to have no limits. How do you keep yourself inspired to create new collections season after season?
(TT)-It isn't always easy, but I think that I've always been fortunate that I find inspiration in many things, from movies, music, reading and sometimes just plain old people watching.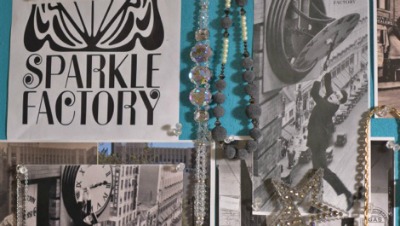 The images you've created to represent your brand are more than pictures, they are theater. Tell us about the process and planning behind your photo shoots.
(TT)- Alfonso's love for cinema is evident when it comes to how we shoot our catalogues.  He likes for our designs to be part of a story, rather than showing the jewelry in the traditional way.  He takes cues from my inspiration behind a particular collection, and then creates a short story around it.  I'm very excited about a short film that we just did for our new Velvet Skull collection (pictures below).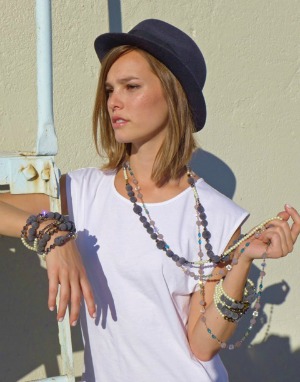 Celebrities are a big part of your brand exposure- how did you attract so many famous faces to your brand and how do you keep the relationships thriving? 
(TT)- Some of that was by our jewelry being at some great stores like Fred Segal, which had a huge celebrity clientele.   We would later meet some of these celebrities at events and friendships would ensue.  I guess I'm lucky to say that our products made the introductions.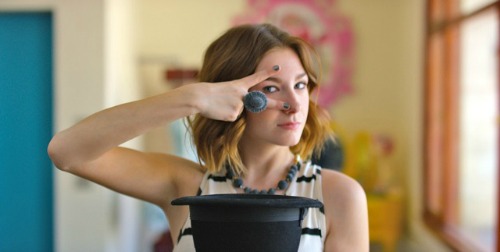 Many Tarina Tarantino fans have a vast collection of your products- is there one design you see people go crazy for time and time again?
(TT)- Yes, our "Big-Love" crystal heart necklaces, which are German Lucite and feature hand set Swarovski crystals.  Our earrings too; some fans have our flower shaped earrings in all 30 colors ever made.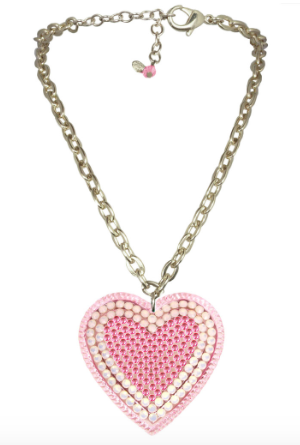 In my opinion, you're the master of layering accessories expertly- can you share any tips? 
(TT)- My philosophy is the more the better!  But in all seriousness, don't be afraid to mix and match.  There are no rules!  You can wear jeans and a t-shirt with a fabulous statement necklace and look fashionable.  As I said earlier, accessories are what individualize who you are.  Five women wearing the same dress can look uniquely different by how they accessorize.  You don't need to match your earrings, with your bracelet, with your necklace.  It's about what statement you want to make when you walk out that door.  Sometimes one great bracelet is all you need. Mix fine jewelry with fashion jewelry.  Coco Chanel became the epitome of style by going against the norm.
More sparkle you say? Check out Brandettes' interview with TARINA TARANTINO CEO, Alfonso Campos, right away!
-N.C.