Horror is everywhere, and not just because it's October.  Now a year-round business, our fascination with fright is undeniable – The Walking Dead is (still) the top-rated drama on basic cable, horror movies regularly break into the box-office Top 10 and Halloween spending is expected to exceed $6.9 billion this year.
So when Melissa Carbone, CEO of Ten Thirty One Productions pitched her live horror attraction business (that produces terrifying events like the iconic LA Haunted Hayride) to the investors on Shark Tank back in 2013, Mark Cuban recognized the potential and gave Carbone $2 million for a 20 percent stake in the company—at that time the biggest deal in the show's history. Concert production firm Live Nation followed with an investment as well, giving Carbone access to Ticketmaster as well as their 40+ venues, some of which are likely to serve as settings for future live horror events.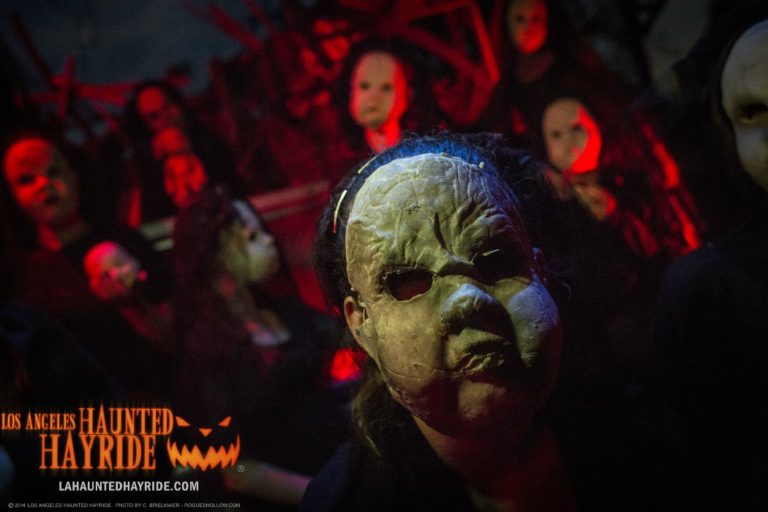 Ten Thirty One productions are a far cry from the humdrum haunted houses and hay rides I experienced as a child. They feature incredible special effects, original music and props made in-house by Ten Thirty One's world class Special Effects team.
According to Inc. magazine, Ten Thirty One has more than doubled in valuation since the Shark Tank investment and it's easy to see why – Carbone has successfully identified a market for providing engaging, interactive experiences that turn horror into something far more than a spectator sport.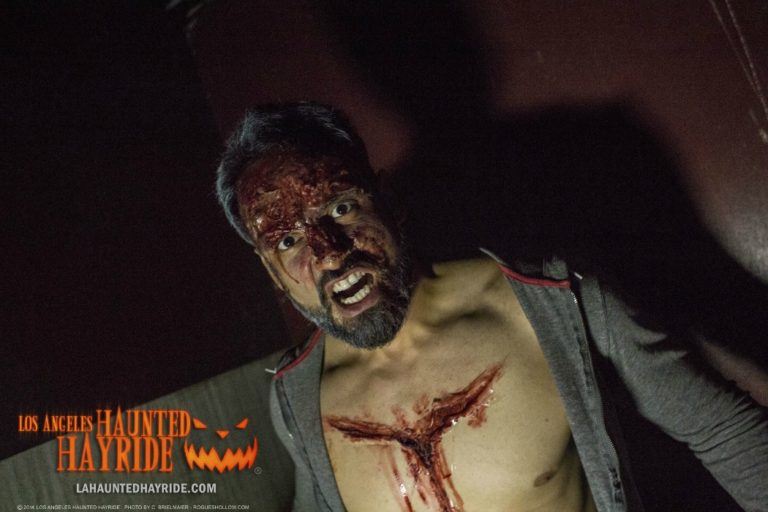 While in its seventh season in LA, the Haunted Hayride made its debut in New York on October 1st. Carbone has also expanded her attractions to include Ghost Ship (which sails out of the Newport Harbor on short horror cruises) and her summer event, Great Horror Campout. This overnight, 12-hour thriller offers an "extreme" experience where participants play games like the "hell hunt" and "blood tag" and are prepared to be moved, bound, hooded and chained by the actors. In other words, Ten Thirty One has created a way to bring our worst nightmares to life – and people can't get enough!
We had a chance to connect with Carbone to discuss the strategy behind her ongoing success as well as her commitment to raising consciousness of issues ranging from environmental conservation to animal welfare to poverty.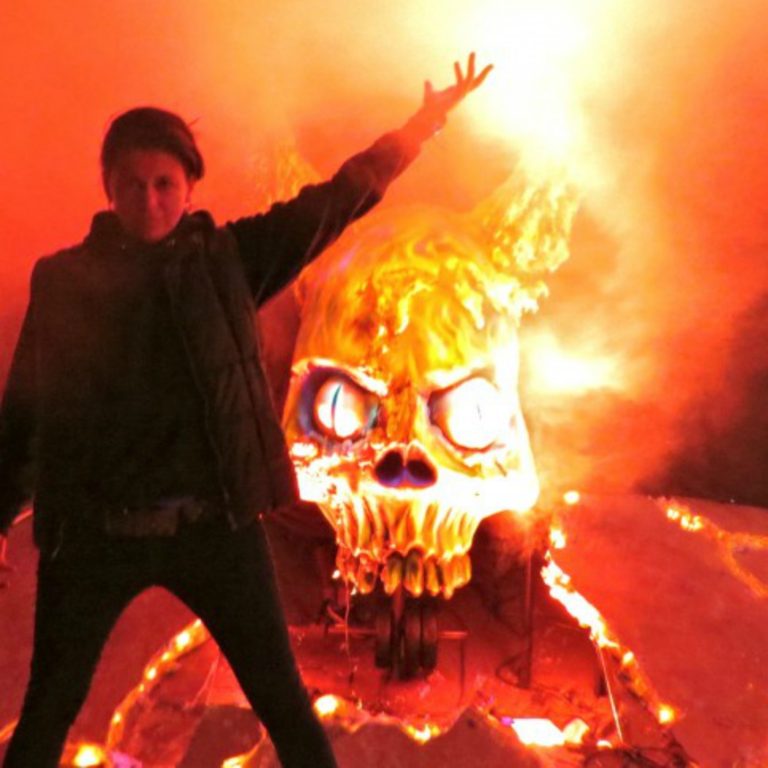 I understand that you have a pretty incredible Special Effects team.  Can you tell me about one of the most challenging or innovative effects the team has created?  
We have an incredible FX team. My favorite recent creation was a fleet of creature suits we did for LA Haunted Hayride in 2013 which will now be used again for our inaugural New York Haunted Hayride this year on Randalls Island.   They're  smoldering burnt orphan suits.  The creature suits were built with lighting that under flesh tones and freshly charred skin flaps made the orphans look like they were walking smoldering ember remains of children caught in an orphanage fire.  They were gorgeous, disturbing, and innovative all at the same time.  We have so many amazing creations that come out of our SPFX team led by Melissa Meyer that I really have a hard time choosing.  There is insane work coming out of them for this years LA Haunted Hayride, Boogeyman.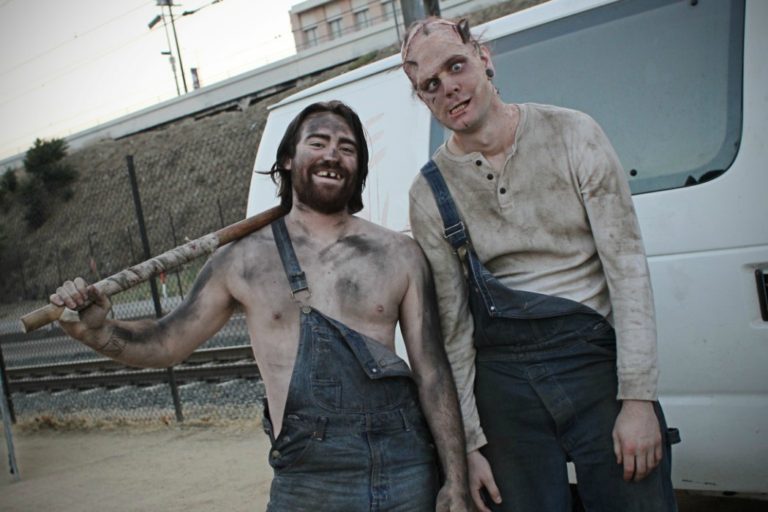 The Great Horror Campout was launched in the summer.  Did you have concerns that horror events might not be as readily embraced in the "off season"?
No.  Horror is an annual affair.  Horror Movies are a top grossing movie genre which means the money is there and the passion level for the genre is gargantuan.  The bigger concern would be the size of a market for attractions that lean a little more to the extreme content end of the horror spectrum. But we've found the audience is there and our Campout brand has a very passionate base.
What demographic do you find is most drawn to your events?
The demographic varies depending on the attraction.  Our Hayrides are 12-34 age group, lots of families and college kids.  Our campouts skew older and draw the comic con crowds and the mud run, rock climbing, adventurous populations.  Each attraction has a different core.
What promotional tactics have been most effective in reaching this audience?
Again, depends on the market.  LA is a better radio and outdoor billboard market because it's such car town.  In NYC we take over the subways and MTA buses.  We've started using IheartRadio and Pandora and it's been incredible.  IheartRadio has been doing some really cool and creative content programs that integrate nicely with brands.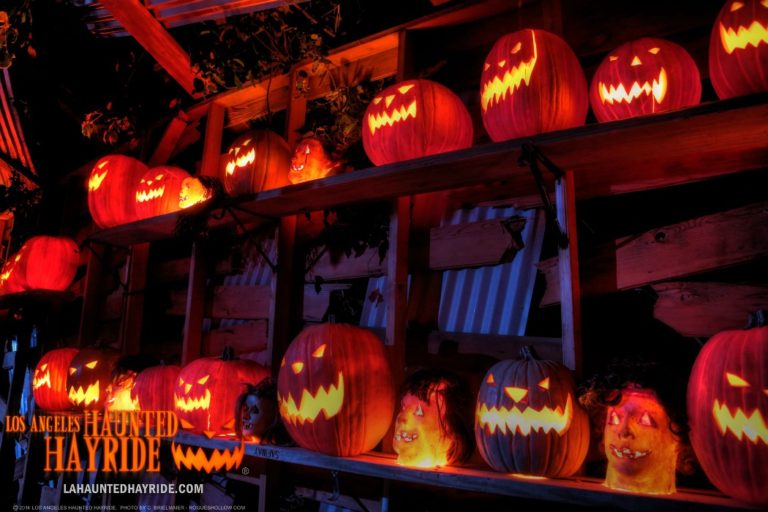 How have you been able to communicate your commitment to social awareness? 
By leading by example.  Despite the elevated costs of minimizing our environmental impact, we do it anyway without question.  We could save a ton on overhead if we just didn't give a "ish" but who wants to live with their head in the sand! It's just not a good look!  We use all recycled and repurposed materials for our sets, staging, wardrobe, and costumes.  We're plastic free concessions and all plant based concessions.  We recycle, compost, use electric or hybrid productions vehicles, biodiesel fuels and have a zero tolerance policy for staff bothering any of the wildlife (fauna or flora) in our outdoor environments.  We also contribute financially to the parks we inhabit which go back to the preservation of those specific parks.  And we've donated tons and tons to animal and environmental preservation over the years.
How has your connection with Live Nation helped grow the brand?
The biggest benefit has been the resources that they have been able to provide and honestly, the awesome partnership of Michael Rapino who I couldn't love anymore if I tried.  He's an amazing connector, opportunity provider and so supportive.
In LA or NY and ready to experience Ten Thirty One's iconic Haunted Hayride? Purchase your tickets and get ready to see what all the hype is about!  We'd love to hear about your experience – please share in the comments!
-CM