Honest.  Open.  Unpretentious.  In the cutthroat world of professional sports, these are not words you hear often.  Yet this is exactly how colleagues describe Bob Myers, General Manager for the 2017 & 2015 NBA Champions, The Golden State Warriors.  In case you weren't one of the 23.2m viewers of Game 6 (the most watched since Michael Jordan's final championship with the Bulls in 1998) in 2015, the Warriors won their first NBA Championship in 40 years.  This epic victory comes on the heels of another high honor; Myers was also named 2015 NBA Executive of the Year.
Myers' win is a reflection of his considerable smarts, skill and vision. The Golden State Warriors GM since 2012, many have credited Myers with the franchise's turnaround and it's easy to see why.  Among other critical decisions, he assembled a roster around All-Star point guard Stephen Curry that enabled a franchise-record 67 wins and earned the team their championship rings in 2015.
In addition to his unwavering work ethic, it helped that Myers was a sports agent for 14 years, most recently at the Wasserman Media Group.  The experience left him well connected in the league, as well as an expert in contract negotiation and player recruitment. All of this played a part in his enviable success managing the draft.  And now, as a result of Myers' key basketball decisions, the Warriors have enjoyed multiple NBA titles and have scored incredible talent like Curry, 2017 MVP Kevin Durant and Head Coach Steve Kerr, amongst others.
Now in 2017, as Myers and his incredible team fought for (and reclaimed) their title against LeBron James and the Cleveland Cavaliers, his leadership skills were tested like never before. And they continue to be. As we celebrate the team's recent win, we can't help but reflect on the interview Brandettes did with Myers in 2015 covering the Warriors' successful run, what it takes to be a leader and what he's learned along the way.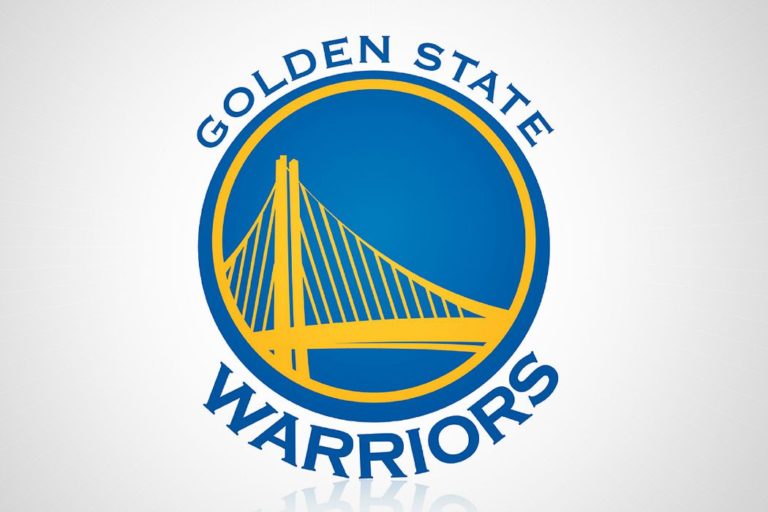 Your victories on the court are well known, but what do you think has been the most important thing you've done off the court to improve the organization?
Great people make great organizations.  We work hard to find the brightest and hardest working people to fill out each position in our organization.  This includes coaches and players as well.  We work in a very emotional business that constantly tests your character.  There is internal and external pressure to perform each day so it is important to find the right type of people to surround yourself with.  I have tried to lead with hard work and humility.  If you employ the right process then sometimes you get the right results.
When you first came in as GM, you had to make some really tough decisions that the fans did not always embrace.  What did you do that helped communicate your long-term vision for the team, especially to those who were focused on the short term?
There is nothing you can say to fans that haven't experienced much success supporting an organization.  You have to work extremely hard to earn the trust of your fan base and community.  All I can do is work as hard as possible each day to move the organization towards a better place.  There are certainly ups and downs but hopefully if you stay with it then the fans will begin to believe in your process.  One of my favorite quotes is "your actions speak so loudly that I can't hear what you're saying".  I like this quote because fans really want results and to see your actions lead to wins:)
What do you think makes a good team truly great?
Character makes everything great.  Talent eventually runs out in moments of adversity but character always stays.  We try to find players of great talent and character and hope they can all fit together to make the sum greater than the parts.
We know fan loyalty is the lifeblood of professional sports.  Why do you think the Warrior's franchise has maintained such a strong fan base, even though they haven't been very competitive until the last 3-4 years?
GSW fans are extremely authentic.  There is an undercurrent of passion for basketball in the Bay Area.  I don't have a great answer for the fans continued loyalty through our lean years.  It is truly a testament to their perseverance and belief that things would eventually turn around.  We were glad to finally reward them this year.
Now that you've won a championship, what will you do differently going into the 2015-2016 season?
I suppose expectations will be higher and our team will have to face the best effort of all of our opponents.  I hope we continue to do all the things that made us successful this season.  The hunger and desire to win (or hating to lose) has to remain for us to be successful.
What advice would you give to a young person who wants your job one day?
It took me 15 years to finally land a job with a professional sports team.  I would encourage patience and hard work.  There is no substitute for just living and acting the right way in life.  If you have passion and work hard then you will get a chance to excel in whatever occupation you choose.  It is certainly not easy but the end result is well worth it.
Great insights from a guy who knows what it takes to be a winner.  And as one of the youngest general managers in the NBA, there is no doubt that big things are ahead for Bob Myers and, most certainly, 2017 NBA Champions, the Golden State Warriors.