We are unapologetically in love with W Hotels; just the right mix of hipster cool with a side of luxe. Whether for business or pleasure, the chain never disappoints with special touches that make us look forward to hanging at the hotel beyond happy hour. Each of the W's nearly 70 locations, worldwide, are unique in design and features. And while we love the rockin' sounds of the W Seattle and the smooth sexiness of the W Chicago, it's the W San Diego that has us coming back time and time again.
On a recent visit, we had a chance to soak up some sun and connect with Christine Nguyen, Marketing Manager for W San Diego, on what makes this property so memorable.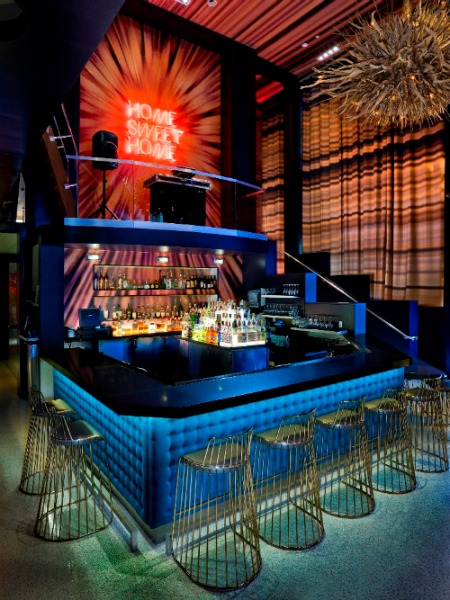 Brandettes- The W Hotel San Diego always feels like a special escape, no matter what the reason for our visit. What are some of the special features of this property compared to other W Hotels?
Christine Nguyen (CN)- Our Living Room (lobby) has a fun bar with mixologists who are always willing to craft you up a creative cocktail. There are over sized chairs for guests to sit comfortably and games to liven up your day/night. Interesting books on fashion, art, music and design embrace our "coffee tables" and music that pumps throughout the day. On Fridays and Saturdays we have a live DJ that takes over the DJ booth and plays music for the guests.
Our Rooftop bar is one-of-a-kind; I can't wait for guests to see it. There is a "bonfire" that was designed by Mr. Important and you get to see the glittering views of San Diego while sipping on a lively libation!
Lastly, we're located between Little Italy and the Gaslamp Quarter so you have the best of both worlds. Little Italy houses one of the hottest restaurants in San Diego called Juniper & Ivy, which is owned by Top Chef Richard Blais.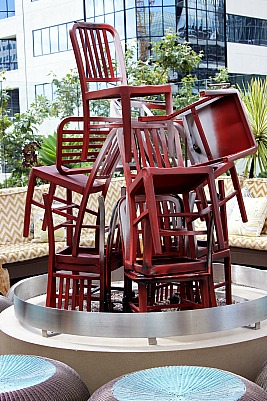 Does the hotel team up with the city for any special promotions or events?
CN– Depending on the event – yes! We are partners of the Rock & Roll Marathon, Pride and Little Italy Art Walk, to name a few. During Rock & Roll Marathon we pass out water, bananas and granola bars to the runners and offer carb friendly menus the night before the race. In the past, we have been a part of the Pride parade and offered discounted guestroom rates for people attending.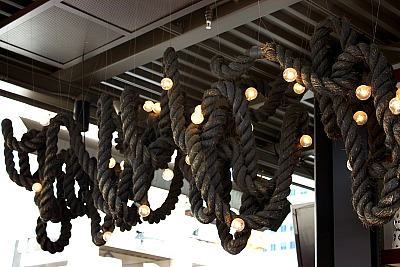 Whatever/Whenever® has become a pop culture tag line/phenom, originated by the W Hotel. Can you share any fun stories of any Whatever/Whenever® special requests that stand out from the norm?
CN- We had a guest who was a fan of towel animals and requested one, so we managed to make him one prior to his check-in. We posted the photo on our Instagram (@whotelsd) – it turned out to be quite good.
Another fun request was a husband who wanted to surprise his wife who was here on business. He had us decorate her room with a bed of roses, additional flower petals, her favorite chocolates and champagne. We took every detail into consideration and decked out her room from top to bottom.
Lastly, we had a guest request a carne asada burrito from his favorite taco shop – his late-night snack wish was our command.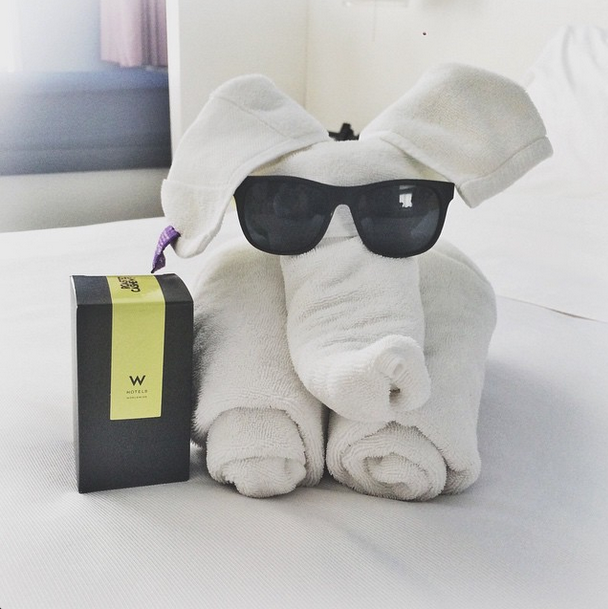 The W Hotel San Diego always has a killer cocktail menu. Can we talk you into sharing one of your favorites with our readers?
CN– This is the hardest question for me because I have too many favorites! My most recent cocktail of choice has been the Wicked Collins, which actually ended up being a winning cocktail during the StarMixologist contest. Yum! And Cheers!
WICKED COLLINS:
2 oz. Bombay Sapphire gin
½ oz. Lemon juice
Fresh cucumber slices
Jalapeno slices
Cilantro
Agave to taste
Top with ginger beer
However, there is a rumor that we may be creating cocktail popsicles over the summer. Those may be my new fave!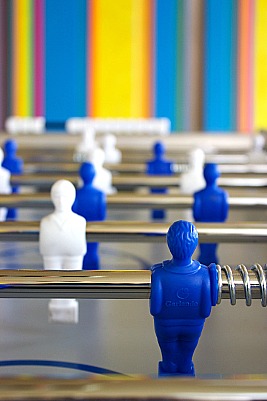 Book your own memorable experience at the W San Diego right here!
-N.C.