Retro futurism is all up in our business here at Brandettes, crossing categories and providing plenty of inspiration. Our earlier post on how Zelectric Motors is reinventing old school VWs got us waxing poetic about primo product innovation coupled with classic design. Oh yeah. This month's swoon-worthy favorite brands are pushing forward in accessories, apparel and audio. Dress up, listen up and, well, drink up…we've got you covered.
Retro Futurism- Our 3 Favorite Brands
Kit and Ace
The ingenious Vancouver-based brand founded on the principal that our clothing needed a technology boost to keep up with our full-contact lives. Kit and Ace's proprietary technical fabrics take moisture wicking, breathability, stain shield technology and flexible tailoring out of the gym and into our every day. Each day to night design is wear tested for 288 hours to the distance AND look sophisticated.
Coravin
Oenophiles rejoice, but leave that cork right where it is. Coravin is a revolutionary new system that allows wine lovers to access their wine collection without uncorking the bottle. Here's how it works: a micro thin needle is inserted through the natural cork and into the wine.  The user tilts the bottle, presses a trigger and wine pours easily into a glass. When the needle is removed, the cork magically self seals and, this is the best part, the remaining wine is perfectly preserved for months or years to come. Model Eight, pictured, starts at $299.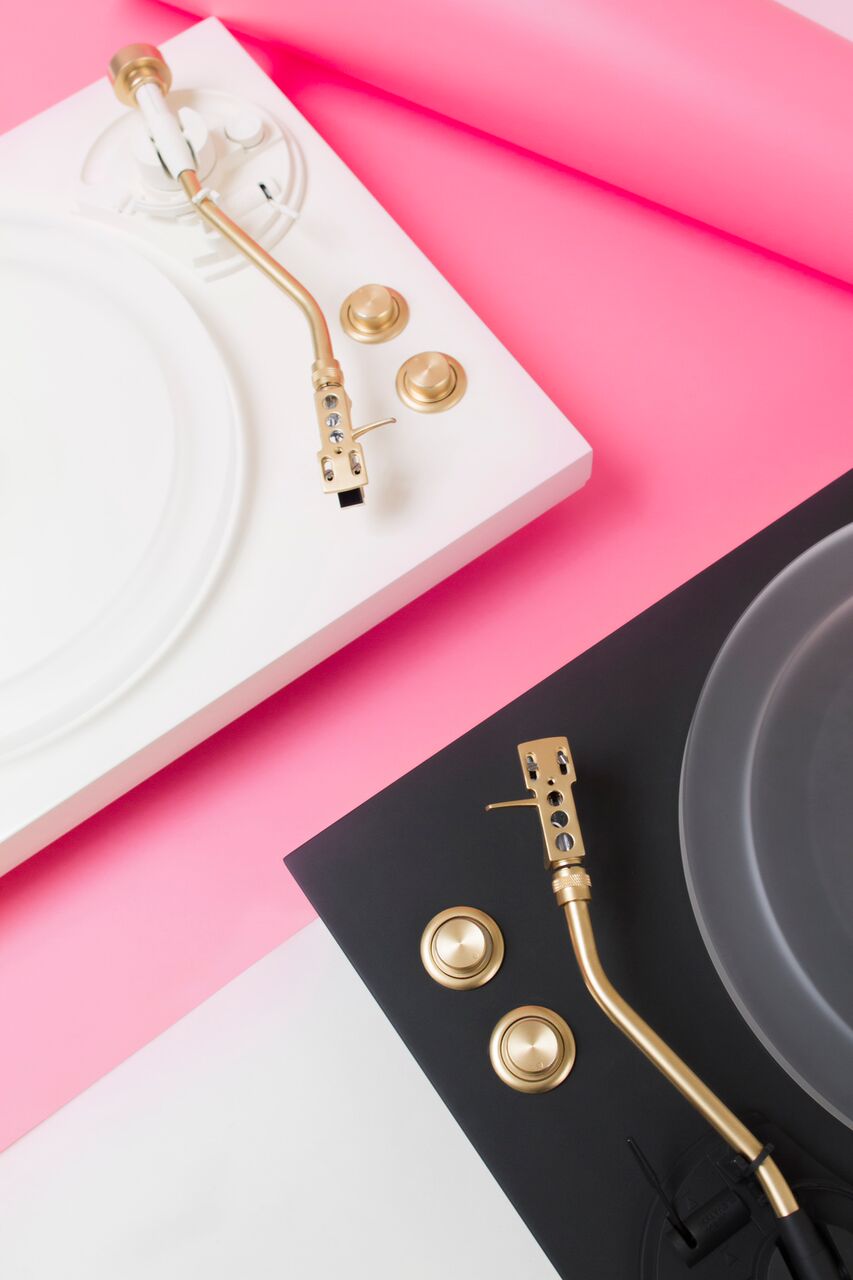 TRNTBL By VNYL
TRNTBL from the vinyl record subscription service, VYNL, is a first-of-its-kind vinyl record player that allows for social sharing by identifying the music, while it is spinning, with the public, in real time. It also offers a live tune-in, never before available to consumers. We can't decide between cream (featured image) and black, both available for a special pre-order price now, before they ship this summer.
Explore more of our favorite super cute brands plus the urban winery that had us at hello.