There is always a little magic in the creation of a memorable brand experience. At the Hacienda de San Antonio hotel, a paradise nestled in the highlands of Colima, Mexico, the magic wand seems to be working overtime.  The two-story hacienda resides on 470 picturesque acres within a 5000-acre working ranch, coffee plantation, dairy and organic farm. If that wasn't enough, the often-smoldering Volcán de Fuego creates a majestic backdrop to the property's unparalleled scenic beauty.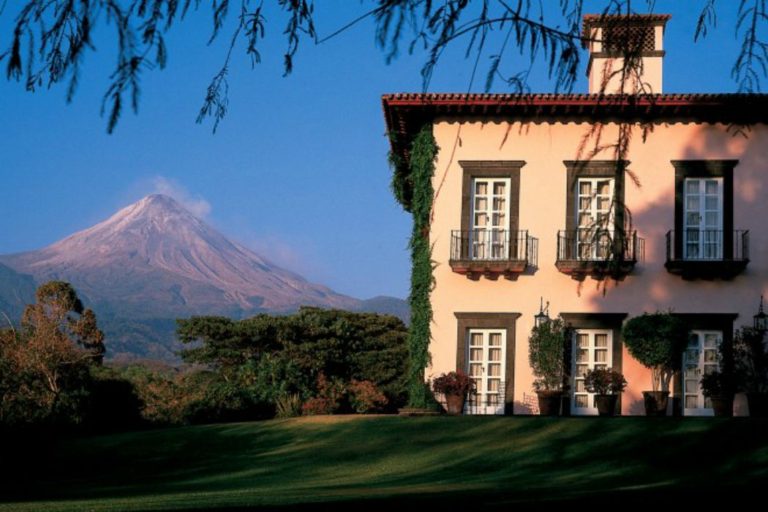 Built in the 1890's by a German businessman, the historic Mexican estate originally functioned as a coffee plantation, exporting its beans to the German Imperial family as well as New York's Waldorf Astoria hotel. Captivated by the peace, serenity and privacy of the property, financier Sir James Goldsmith purchased the Hacienda in the 1970's. Soon after, his daughter Alix began restoring it, transforming the 25 suites with lush fabrics, antiques and artisan furnishings. Alix's efforts combined with the coral-pink arches, vaulted brick ceilings, French balconies and intricate tile and stonework create a magnificent fusion of the hotel's Mexican heritage with a colonial elegance. It's no surprise that it was named one of Condé Nast Traveller's 2015 Gold Standard Hotels.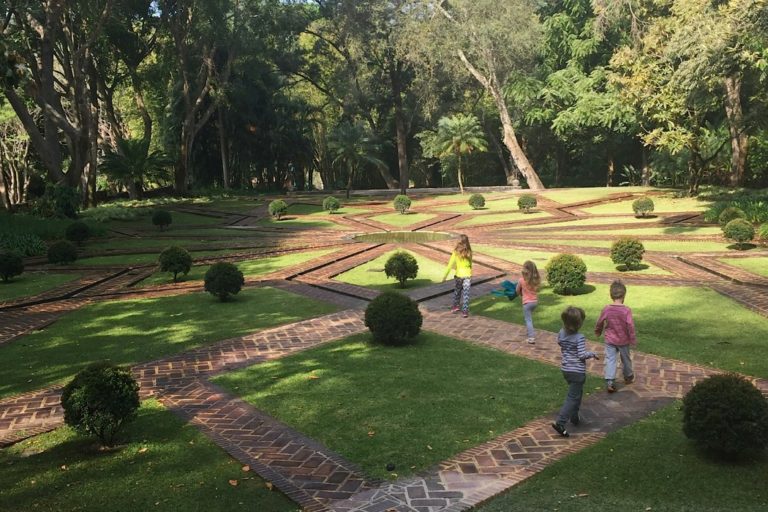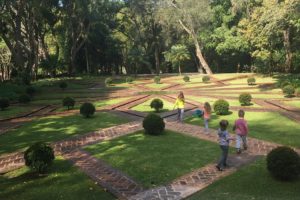 But the value of this brand experience doesn't just come from the eye-candy. Like it's sister property, the award winning eco-resort Cuixmala, the Hacienda reflects the heart and soul of its owners, Alix and Goffredo Marcaccini. As a result, the hotel has the intimate feel of a family home, from the locally handcrafted furnishings to the personalized service and perhaps most notable, its commitment to sustainability. Most everything served is organic and produced either at the Hacienda or at Cuixmala, including 45 different fruits and vegetables, coffee, honey, 15+ varieties of cheese and homemade grappa.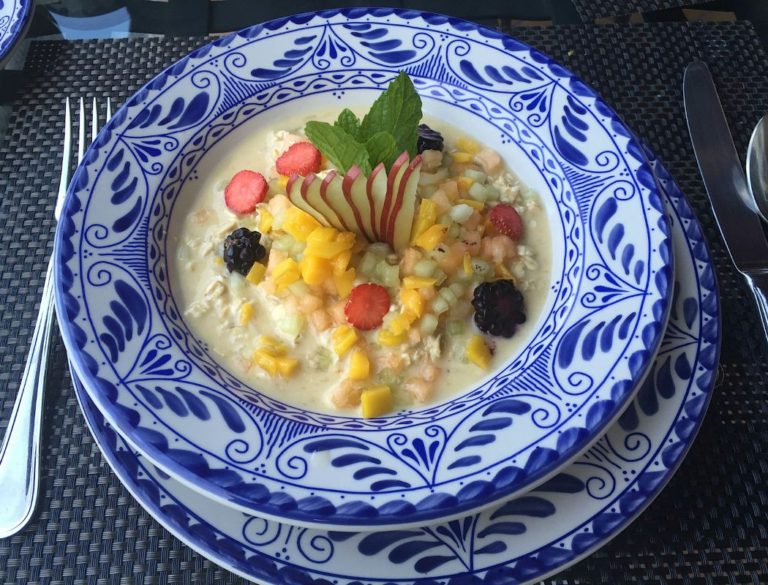 This commitment to eco-consciousness extends to using only biodegradable products, the implementation of an ongoing reforestation project and biodynamic farming classes offered to local farmers. As the largest employer in the area, the Hacienda makes an effort to support local businesses and contributes to the maintenance and development of the area's infrastructure. All of this helps build a strong sense of community, a high priority for owner Alix, as described in detail during our Cuixmala interview.
Much to my delight, they even have an on-site factory where all of the property's organic soaps and shampoos are made with the Hacienda's own yogurt, honey, and essentials oils and featured in lovely handblown glass, reusable bottles.  As a beauty aficionado, I immediately envisioned mass-producing these naturally fragrant, luxurious formulas. But I just as quickly realized that I'd missed the point – like most everything at the Hacienda, these bespoke formulas are not meant for mass  production. A result of on-site artisans and their small batch techniques, the products embody one more piece of the larger brand experience.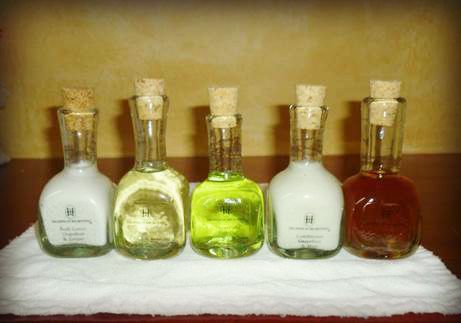 But for me, the crème de la crème was the giant Easter bunny topiary or "folly" as Alix described it (her eyes gleaming with excitement in anticipation of my reaction). Residing in the midst of a lush meadow and visible only after passing through a series of exquisite formal gardens and fountains, the oversize bunny is a reflection of Alix's love of whimsy and family connection – its sole purpose is to provide an impossible to replicate experience for adults and children alike.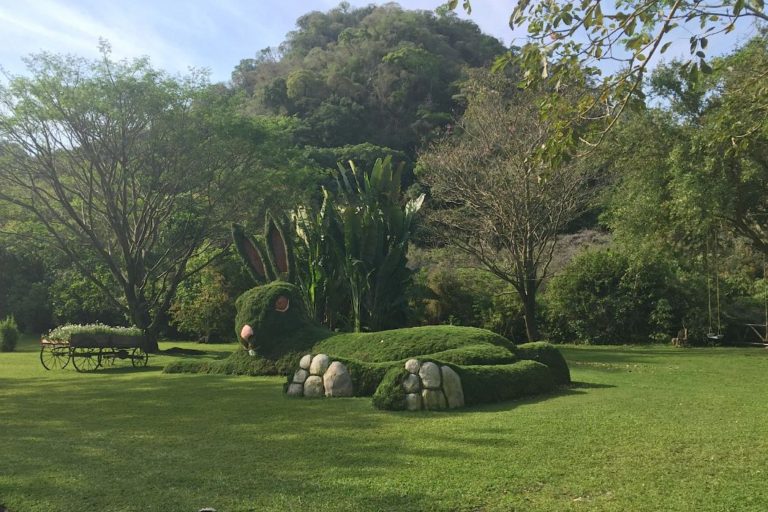 The bunny creates an almost dreamlike setting for an Easter garden party and when combined with locally made, hand painted tree swings and piñatas for post egg hunt festivities, the Hacienda once again succeeds in celebrating its Mexican heritage with a colonial twist. This fantastical rabbit, with every detail meticulously thought out – down to a beautifully tiled underground secret hideaway and a mailbox for leaving letters to the Easter Bunny – is a perfect example of Alix's unique ability to surprise and delight her guests with one-of-a-kind, authentic experiences, no magic wand required. And at the heart of it all, isn't that what building a great brand is all about?
Whether you want to give your family an Easter holiday that they'll never forget or if you just want to vacation at the best of the best, check out the Hacienda de San Antonio website for more information on travel and lodging.
-CM