Until I was introduced to the patented, 2-piece rug system known as Ruggable®, the carpet industry was not one that I perceived to be overflowing with creativity and innovation. But after doing a little research, it turns out that it's been fueled by some very inventive thinking.
The U.S. carpet industry first emerged at the end of the eighteenth century with skilled weavers producing rugs with handloom technology. In 1839, Erastus Bigelow reshaped the trade with the creation of the power loom, exponentially increasing carpet production.  A prolific inventor, Bigelow patented at least 33 loom improvements, leading to carpet loom automation by 1842.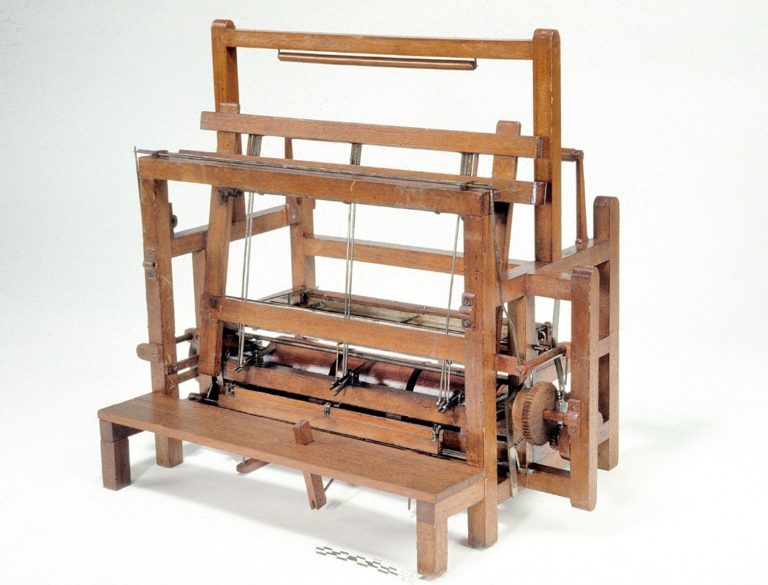 The next major leap forward came in 1926 with the modification of an Axminster weaving loom, which enabled the production of machine-made rugs featuring intricate designs and vast color ranges.
The 60's brought the introduction of synthetic yarns, giving the consumer the option of a durable, luxurious carpet for less money than traditional wool.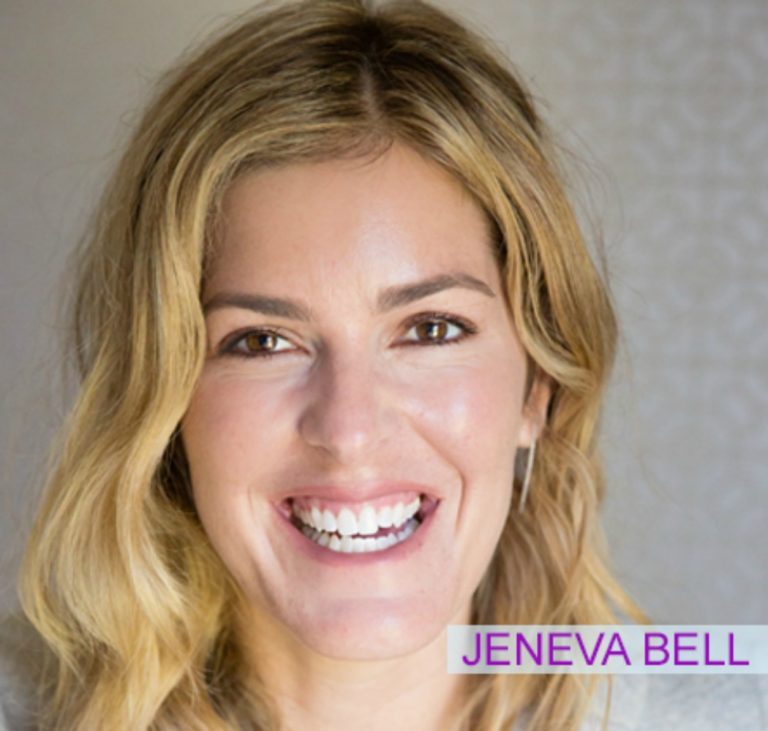 Today the innovation continues with Ruggable's co-founder Jeneva Bell.  Jeneva identified an unmet need in the $8 billion carpet market – her patented and award-winning technology features a cushioned, non-slip rug pad that acts as a solid base to a variety of stylish covers. The covers firmly attach to the rug pad but are easily removed, machine washable and interchangeable.  A brilliant solution for any family with pets (or kids!).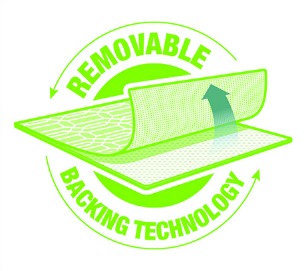 With Ruggable now available in all of Lowe's California stores, we sat down with Jeneva to talk about the development of the technology behind her breakthrough idea and what's next for this exciting brand.
Please share with us the inspiration behind Ruggable and how you came up with the name.
My co-founder, Sarah, was inspired by the success of the Huggable Hanger® sold initially on HSN (Home Shopping Network). The special velvety texture prevents your clothes from slipping off the hanger.  She knew I had a product development background and wanted me to come up with a product idea that would solve an everyday household problem.
No long after that conversation, my dog had an accident on my 5×7 area rug. I tried every miracle cleaner on the market, but could not get rid of the smell. It was inconvenient and costly to hire a professional rug cleaner, and I wasn't sure that would work either. I racked my brains and worked on several prototypes to invent a way to separate the top portion of the rug from a sturdy, non-slip base to make it possible to thoroughly clean a large area rug in your home washing machine.
Sarah came up with the name Ruggable. It may have had something to do with her obsession with the Huggable Hanger®. I love the name because the top of our rug really clings to the rug pad like a good bear hug.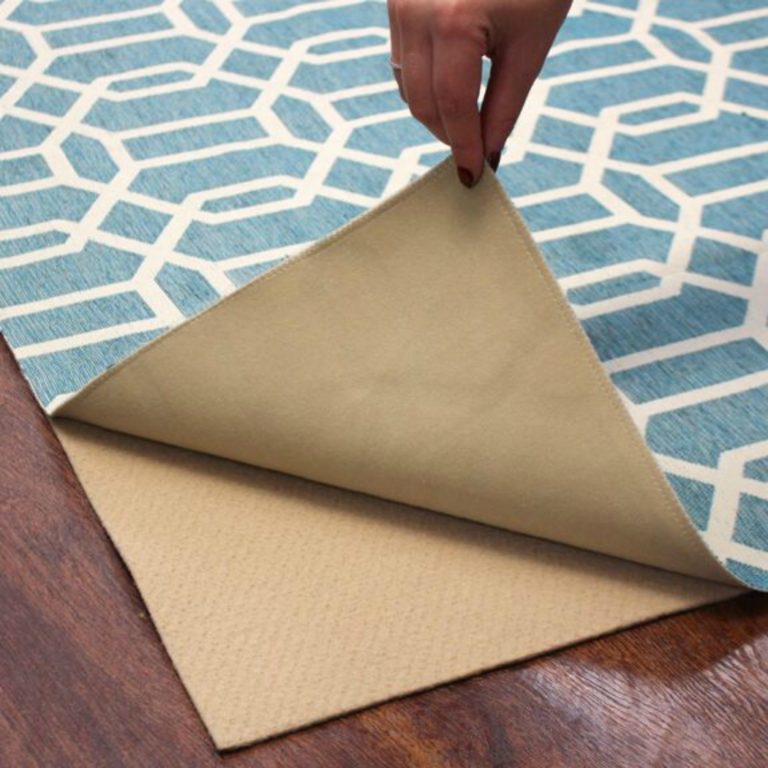 Please tell me about the development process of Ruggable and share any advice for entrepreneurs who may be thinking of trying to bring totally innovative concept to market. 
Before Ruggable, I launched a fragrance line. I set that business up to fail by expecting it to sell well from the beginning. I put so much time, energy and money into developing the product that it either need to take off right away or it wasn't going to work. Well, it didn't work.
I sort of made the same mistake with Ruggable® because it was a huge challenge to even find a way to manufacture the product. Having a patent on the product saved us this time, because it allowed us to license the product to a company. The licensee pays for the cost to distribute and sell the product. You get a royalty on sales and they keep the rest of the profits.
My advice is to take your idea from A to B. Don't worry about Z. I still don't know how I'm getting to Z. You can't figure it all out at once, but one thing leads to the next. I try not to forget the big picture, but my focus and determination is about accomplishing the next step. Just start on the journey and try not to invest too much time or money before you start making money (of course it's easier said than done).
Ruggable is patented.  Any advice for how to go about this and/or what to expect? 
Use the best possible patent attorney you can afford, and have them perform a prior art search to make sure you actually have a chance to get a patent. If you do, you can file a preliminary patent. It doesn't cost a lot of money but essentially protects you so you can show your idea around to raise money or look for manufacturers without the risk of someone stealing your idea. We would always have people sign an NDA (nondisclosure agreement) as well. You still need to be careful because your idea can change as you develop it or a competitor might be able to design around it so you really need to consult a qualified patent attorney before taking any action.
You will eventually need to file a final application and go through the long and expensive legal process of obtaining the patent, but at least you can test the waters with the preliminary patent without spending too much time or money.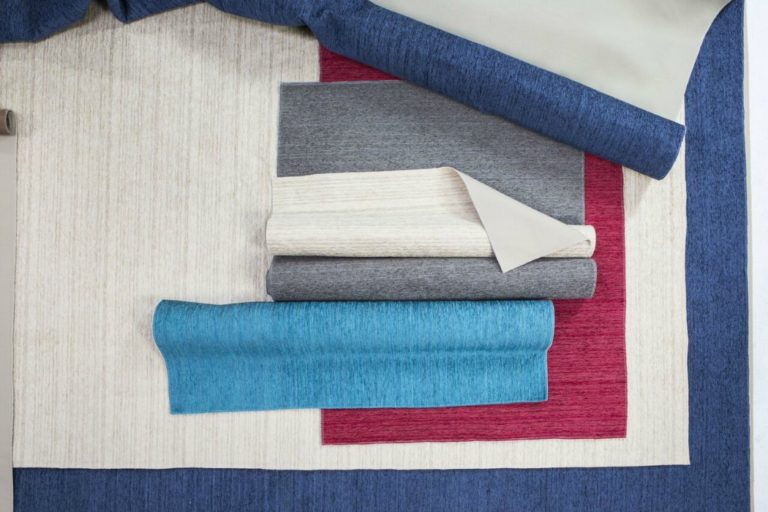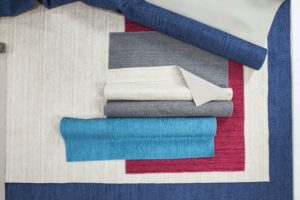 You have a great selection of colors and patterns in four different rug sizes.  What was your strategy for determining the best number of skus to manufacture and still keep inventory costs manageable?
The cost of inventory has been one of our biggest obstacles. Most manufacturers require a minimum order quantity (MOQ) per design and color. You can easily spend $250,000 and still have a poor selection. Our customers are waiting and waiting for more designs. After a lot of trial and error, we have finally perfected a digital printing solution that works and will allow us to have 10 times the designs without increasing inventory levels.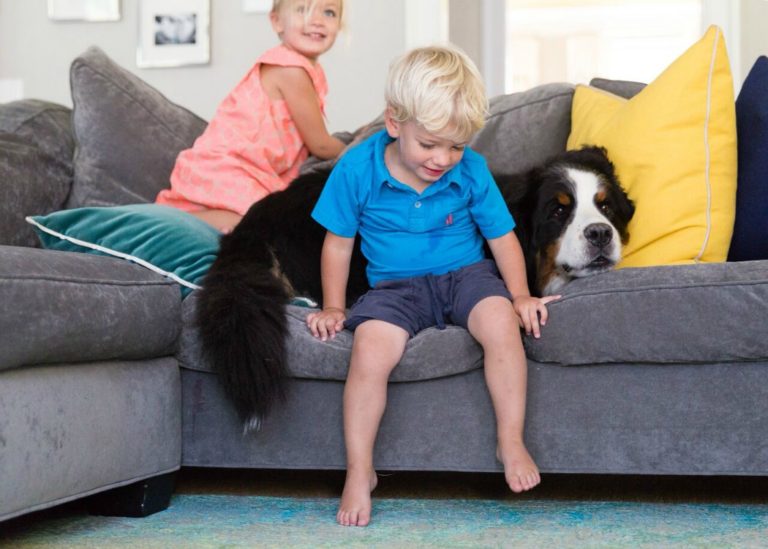 Where do you get inspiration for your rug designs?  How do you decide which designs to bring to market? What are some of your most popular styles?
We launched with a couple basic designs and solid colors because we wanted to make sure they would coordinate with any style from traditional to modern. With a limited budget, we simple couldn't offer a wide selection to suit specific styles. The few designs we chose were based on proven popularity like chevron and fretworks, but were also designs that worked within our previous manufacturing constraints (repeat patterns, limited color). Now, we will be able to have colorful designs, borders, etc. I'm really excited and so are our customers!!!
What's next for Ruggable?
I can't wait for 2016. We will finally have a wide selection of stylish designs. Our custom rug pad is being redesigned to use polyester material from recycled water bottles and thermoplastic rubber (TPR) for the nonslip backing. In addition to using recycled material for the surface, there is little to no waste in manufacturing with TPR. Material with defects can be recycled back into pellets, melted and reused. We are also upgrading the look and functionality of the Ruggable.com website and will be able to fulfill international orders.
Think Ruggable would  make a great gift this holiday?  Check out their range of sizes and designs and start shopping!
Source: The Carpet and Rug Institute, Inc and EH.net