My fascination with The Greenbrier resort in White Sulphur Springs, WV began as a child. Massive and magnificent, I felt like a princess in a palace, a fairytale come to life. Years later when I returned as an adult, I was surprised to discover that The Greenbrier still delivered every ounce of the splendor and awe that I remembered as a child.
I grew up in wild, wonderful (and rural) West Virginia, a state where descriptors like "opulent" and "grandiose" are not top of mind. Offering 710 rooms, including 33 suites and 96 guest and estate homes, the 10,000-acre property is one of the state's crown jewels. Rich in history, The Greenbrier is a modern relic – a nod to a bygone era of old-world hospitality, one-of-kind grandeur and genuine Southern charm.
There are obvious challenges when marketing a resort like The Greenbrier. When thinking about luxury travel, we often default to the latest modern creation introduced by a trusted, nationally recognized chain. While I love what's new and now as much as anyone, there is one thing that no amount of modern technology or edgy aesthetics can replicate – a past.
As a National Historic Landmark, it's safe to say that The Greenbrier's rich history comprises a great deal of its brand equity.  Founded in 1778, the luxury retreat served as a World War II internment center, is the site of a massive underground bunker (meant to serve as an emergency shelter for the United States Congress during the Cold War) and has an impressive guest list including 26 U.S. Presidents, members of royalty and countless celebrities (General Robert E. Lee, Eleanor Roosevelt and the Duke and Duchess of Windsor are a few notables).
By incorporating its past into the daily operation of the property, The Greenbrier creates truly one-of-a-kind experiences for their guests. Tea is still served daily at 4 p.m. and dancers perform The Greenbrier Waltz followed by a champagne toast every evening in the Casino Club. Honoring the on-site natural mineral springs responsible for luring guests to the property for over 200 years, The Greenbrier's Mineral Spa offers hydrotherapy treatments that feature the rejuvenating sulphur and natural mineral waters.
The Greenbrier's most obvious nod to the past is the legendary Dorothy Draper décor. Described as anti-minimalist, Draper is credited with revolutionizing the interior design industry by coupling bright colors with bold prints – bringing a modern flare to a classical style. The Greenbrier was completely renovated by Draper in the mid 1940's – her touch extended to everything from matchbook covers to menus to staff uniforms.   This bold, dramatic "Modern Baroque" design plays a significant role in The Greenbrier's identity. Careful to protect this iconic look, Draper's protégé Carleton Varney continues to visit The Greenbrier monthly for design maintenance. Some of Carleton's signature wallpapers are even for sale – I'm partial to the The Rhododendron (the WV state flower and a classic pattern at The Greenbrier) but The Brazilliance banana leaf is also pretty outstanding!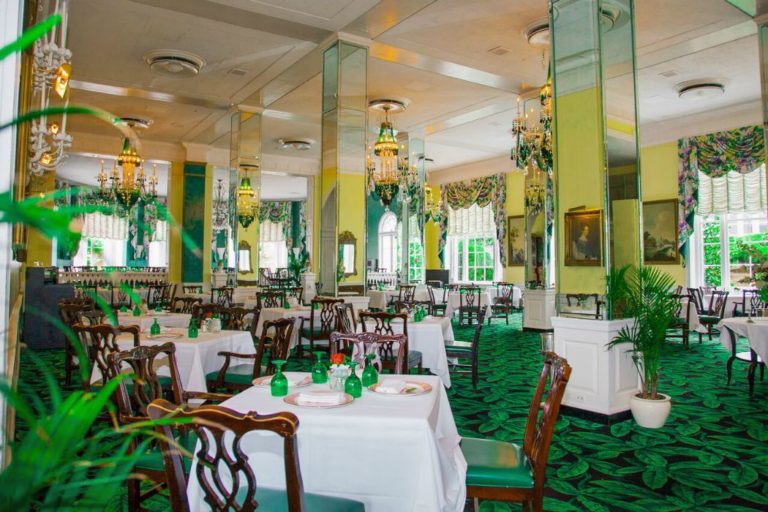 So with all of these assets, how do you bring a 237 year old brand into the 21st century? In 2009, the property was purchased by entrepreneur Jim Justice, and Mr. Justice is committed to seamlessly combining the past with the present – adding exclusive services and amenities such as championship golf, fine dining, more than 55 activities, designer boutiques, a world-renowned mineral spa and a 103,000 square foot gaming and entertainment venue. Judging by the endless buzz surrounding the property, he seems to be headed in the right direction.
We spoke with Erik Hastings, Director of Communications at The Greenbrier to get more details on the strategic brand management of this historic resort.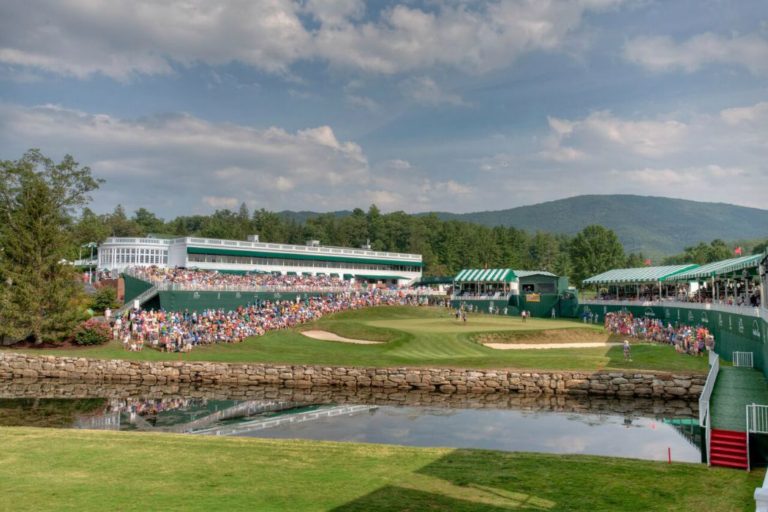 The Greenbrier hosts lots of big events like the New Orleans Saints Training Camp, The Greenbrier Champions Tennis Classic, The Greenbrier Classic, concerts… can you tell me about the strategy behind this?  Has there been one particular event that really exceeded expectation in regard to achieving your business goals?

Erik Hastings (EH)- The PGA TOUR event, The Greenbrier Classic, is arguably our largest event of the year and has been since 2010.  But the reality of it is that it's all of the events combined that embody Mr. Justice's passion and commitment to restoring the energy that used to be synonymous with The Greenbrier.  But you can't just say that you want the energy restored – you have to take action.  And Mr. Justice is certainly a man of action.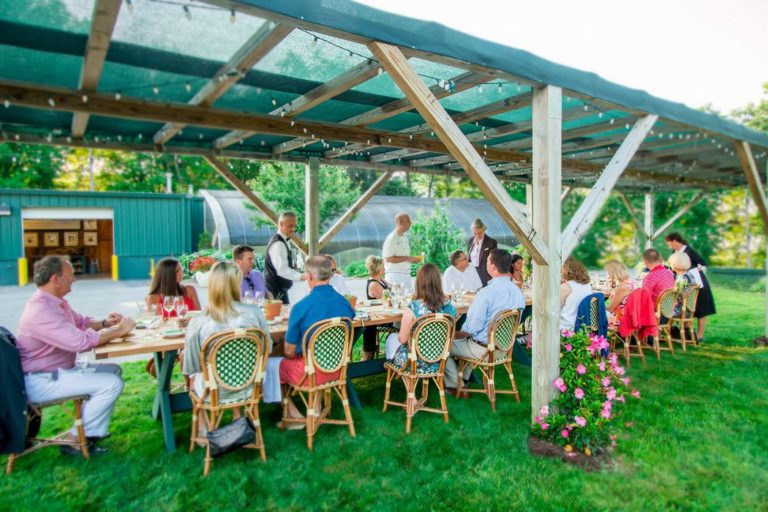 I love that the property has a 40-acre farm and offers farm-to-table dinners.  Farm-to-table is a huge trend out here on the West coast – has it been successful for The Greenbrier?

(EH)- This was our first summer offering the farm-to-table dinners and it was a resounding success. The idea came from our president, Jeffrey Kmiec, and he worked through the concept with our executive chef, Bryan Skelding.  What's interesting about farm-to-table, the term "farmers market" was not even in our lexicon until the 1970s, however we have a 40-acre farm and we grow many of the fruits and vegetables served on the property.  So it was sort of a natural "aha" moment when we realized, why don't we offer a farm-to-table dinner?  We are already in the farming business – we don't have to manufacture that just for the sake of offering a new experience. We already made a commitment to healthy, quality ingredients decades ago.
So at The Greenbrier it's not just about the Baked Alaska and all of the decadent things that you experience on vacation.  Our guests are very specific about what they eat and we accommodate that every day, and very well I might add!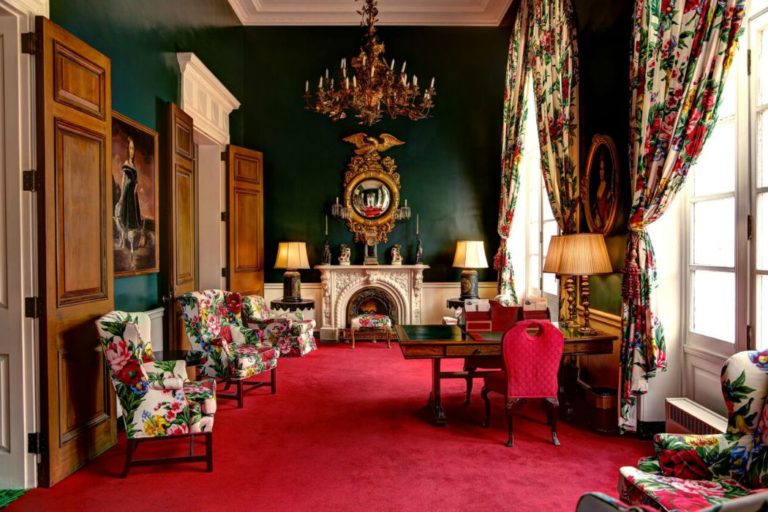 The Dorothy Draper decor of the hotel is just unforgettable.  How have you been able to keep this look so fresh and modern?

(EH)- Dorothy Draper & Company has been decorating the hotel since 1946. Dorothy's protégé Carleton Varney took over in the late 1960's and visits the property monthly to maintain the look.
Keep in mind that while we still celebrate Dorothy Draper, Carleton Varney has been decorating The Greenbrier longer than Mick Jagger has been playing with the Rolling Stones!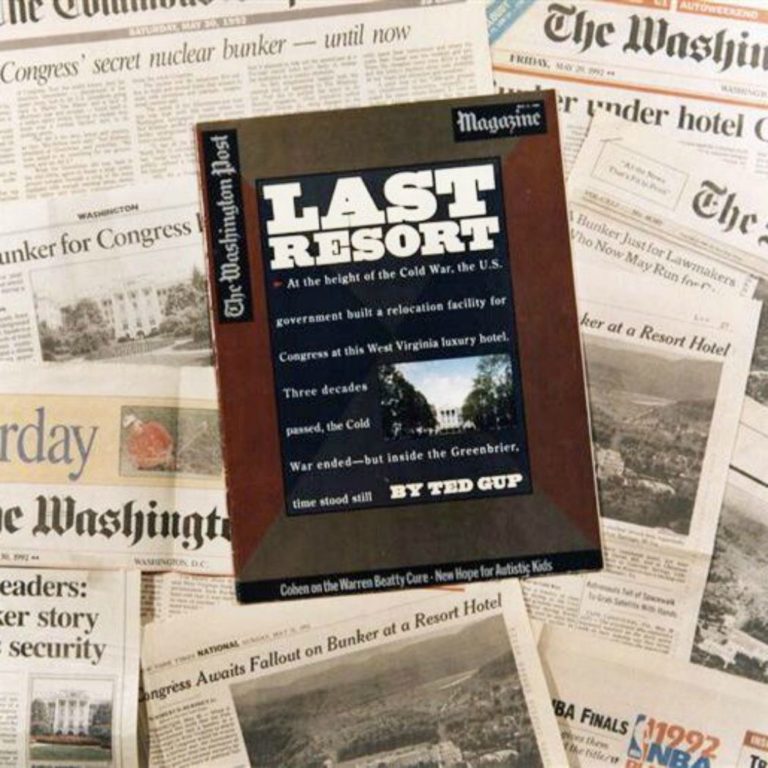 There are so many eccentricities that make The Greenbrier unique – can you tell me why The Greenbrier was chosen as the location for the secret bunker to house Congress in the event of a nuclear war?

(EH)-  The Greenbrier served as an army hospital for two years, so in the late 1940s we already had a relationship with the US Military.  And there is a proximity issue – to get the folks out of Washington quickly you can only go North, West or South so proximity was important. Plus, you want to work with your friends and we were already friends with the Military.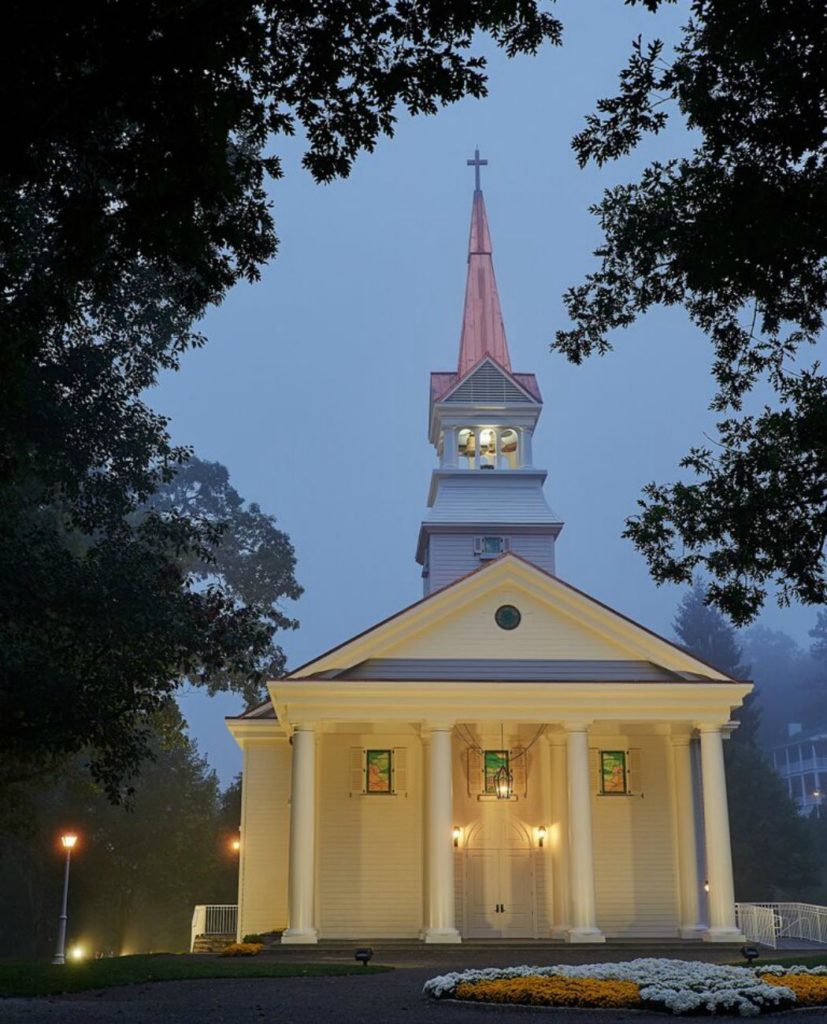 Are there any other, more recent additions to the property that may one day have a similar sort of lore?

(EH)-  On Sept. 16th we are having a dedication ceremony for The Greenbrier Chapel and will begin hosting weddings there this month.  People have been getting married here since the turn of the century; this is rather a romantic place.  In fact, Mr. Justice believes this is the building he should have built first when he purchased the property.
The chapel is three tiered; it has a main floor, balcony and a lower level and seats 500 people.  It's located on the North Lawn, and while it appears as though it's been here since the 1800s, it's brand new.  Regarding the choice of location, let me share with you something that not many people know. One day while Mr. Justice was driving through the property, he got out of his car to look at a giant oak tree that had been there for hundreds of years.   For no apparent reason, it was dying.  To him, it was a signal from God that this was the location where the chapel should stand, and that's how he selected the North Lawn out of all the other locations under consideration. The tree had to be removed, but the two crosses that are inside the church (there are only two) have been handcrafted from that tree.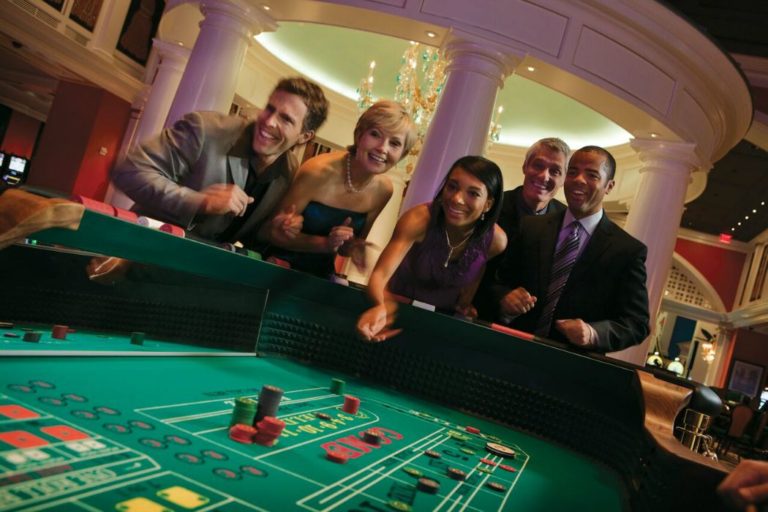 If you had to name one thing that keeps guests coming back year after year, what would it be?

(EH)- I'd have to say the all-inclusive nature of the resort.  People don't realize just how spectacular it really is until they come and visit. Then they realize we have over a dozen restaurants and lounges and that our service is genuine Southern hospitality; it is unique and signature to The Greenbrier.  They also don't understand that it's truly a family resort where children feel extremely welcome – with our outdoor infinity pool, indoor pool, horseback riding and adventure zone (plus babysitting service!).  When they bring their family, they run into other families who have been coming here for decades.
Keep in mind that we have modernized.  The perception sometimes is that The Greenbrier is stuffy.  Our Main Dining Room – which is 102 years old – does require a tie and jacket for dinner, but that's the only venue.  We do require a jacket at the Casino Club, after 7pm. But everywhere else it is resort casual.  You will feel right at home wearing your walking shorts and polo shirts during the day and khaki pants and button-downs at night.  We've had to relax our dress code over the years because that's what the public demanded, while still honoring our Southern tradition. We keep the Main Dining Room for just that!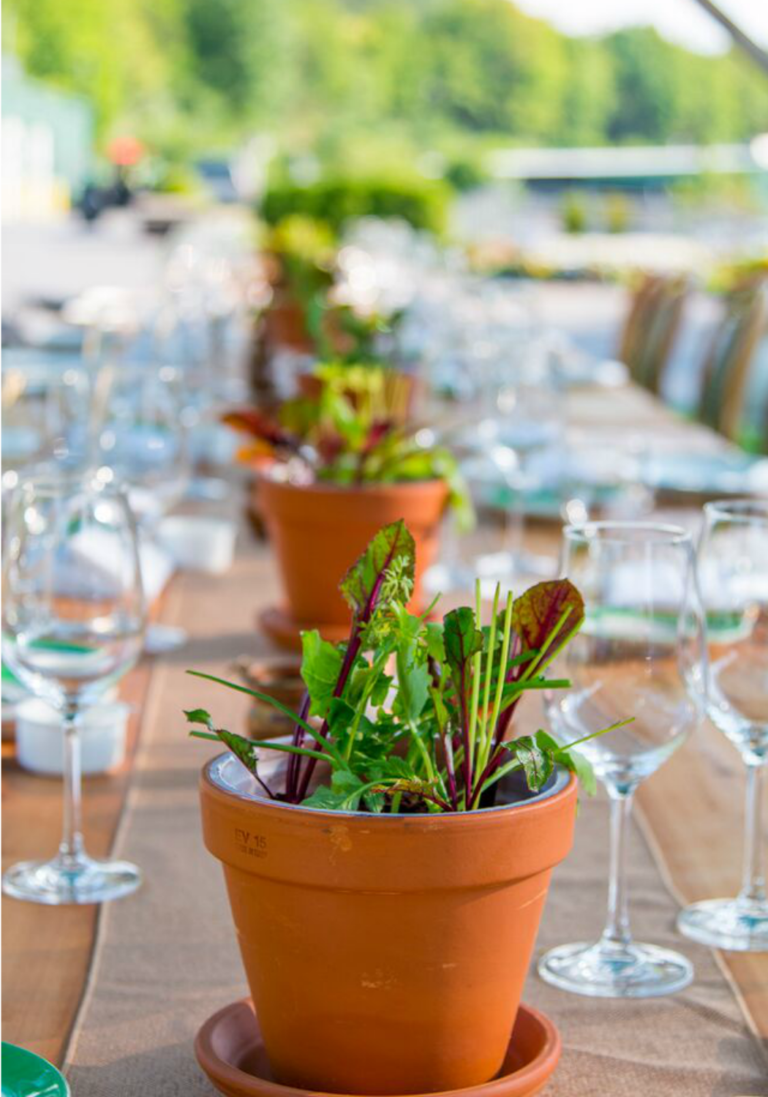 Can you tell me the "why" behind the tagline "America's Resort"?

(EH)- The first time someone came to this area to take the (natural mineral) waters was 1778.  The Greenbrier has grown up with America!
Want to experience a piece of history while taking falconry lessons, horseback riding or white water rafting?  Check out The Greenbrier's fall bed and breakfast package!
P.S. If you share our fascination with the branding of luxury travel, check out our piece on the award-winning eco-resort Cuixmala and its sister property, Hacienda de San Antonio.
Source: http://www.dorothydraper.com/History.html